Unpacking 1StopBedrooms Furniture: A Comprehensive Review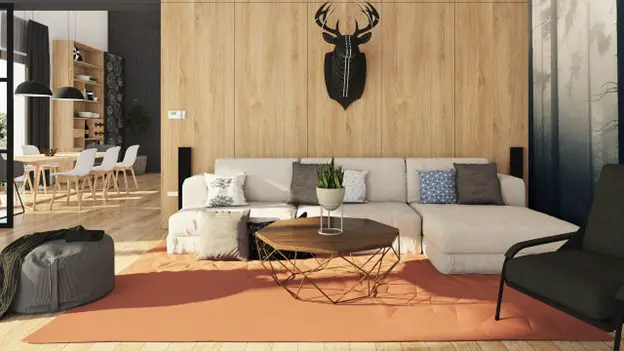 If you're looking for quality furniture that doesn't break the bank, you've likely heard of 1StopBedrooms. It's a popular online furniture store with an impressive selection of stylish and affordable furniture. But is it worth the hype?
It's hard to know just by looking at pictures, so today, we'll do something more. We'll look at 1StopBedrooms by factoring in everything from pricing to quality. By the end of this article, you should have all the information you need to decide what type of furniture is right for your home and budget. So let's get started with our comprehensive review of 1StopBedrooms!
An Overview of 1StopBedrooms Furniture
Are you looking for a one-stop shop for all your furniture needs? If so, you should check out 1StopBedrooms Furniture. The website offers a massive selection of high quality, stylish furniture pieces suited to any room in your home. Whether you're looking for bedroom sets, mattresses, dining sets, or living room furniture, 1StopBedrooms has something for everyone.
The website is easy to navigate and search through. With a transparent search bar and organized categories, you can quickly find the perfect piece of furniture that fits your style and budget. Plus, every item comes with photos and detailed descriptions, so you know exactly what you're getting before adding it to your cart.
Variety of Furniture Available on 1StopBedrooms
When it comes to furniture shopping, 1StopBedrooms has you covered. This website offers one of the broadest and most diverse selections of furniture that you'll find anywhere, meaning you can outfit any room—from the bedroom to the family room and anywhere in between—in no time at all.
From living room sets to mattresses, bedding, and even office furniture, 1StopBedrooms has it all. Not only do they have one of the largest selections of brands, but they also carry a variety of styles, from modern and contemporary to traditional, rustic and eclectic. So no matter your style or budget, you'll be sure to find something that fits your needs.
Ease of Shopping from 1StopBedrooms
You want to ensure that the site you purchase from is easy to use, and you'll be happy to hear that 1StopBedrooms makes shopping a snap. With their straightforward search function, you can quickly find what you need without fuss.
The site also offers helpful filters for narrowing down your search results. You can specify price ranges, colours, sizes, and more—allowing you to get just the right furniture for your home. Each item has detailed photos and specifications, so you know exactly what you're getting.
And if there are any questions along the way? They have fantastic customer service reps available to answer them quickly and accurately. Shopping at 1StopBedrooms is super easy—check out its user ratings on the following link; https://www.resellerratings.com/store/1stopbedrooms
Pricing and Quality at 1StopBedrooms
Regarding pricing and quality at 1StopBedrooms, you can rest assured that they have you covered. They always have fantastic deals to get great prices on some excellent furniture. You won't find the exact pieces elsewhere for the same price.
Plus, 1StopBedrooms has high-quality furniture that's built to last. Everything is tested for durability, from solid wood construction to long-lasting fabrics and materials, before it's shipped out. You'll be able to enjoy your furniture for years to come!
There are even a few levels of quality that you can choose from:
Economy: economy-grade pieces with basic construction and a frank look
Moderate: mid-priced pieces in classic styles with timeless appeal
Select: high-end pieces with premium materials and custom touches
No matter your budget, there's a range of options available at 1StopBedrooms. So go ahead—check out their selection, explore their website, and find the perfect piece of furniture for your home!
Final Thoughts on 1StopBedrooms Furniture
Finally, it's time to give our final thoughts on 1StopBedrooms furniture. All in all, they have a great selection of quality furniture that is reasonably priced, with plenty of options for any budget and style.
The website can sometimes be challenging, and some customer service could improve. Still, we recommend 1StopBedrooms as an excellent resource for new furniture. Their delivery and assembly services are incredibly convenient, so you don't have to worry about putting together that giant sectional alone! Plus, you can rest assured knowing that their products come from trusted manufacturers who stand behind their products with warranties.
We hope this comprehensive review gave you a better understanding of what 1StopBedrooms offers—now make some great choices for your home!