Here Are the Top Ways to Enjoy Your Time Spent in Hawaii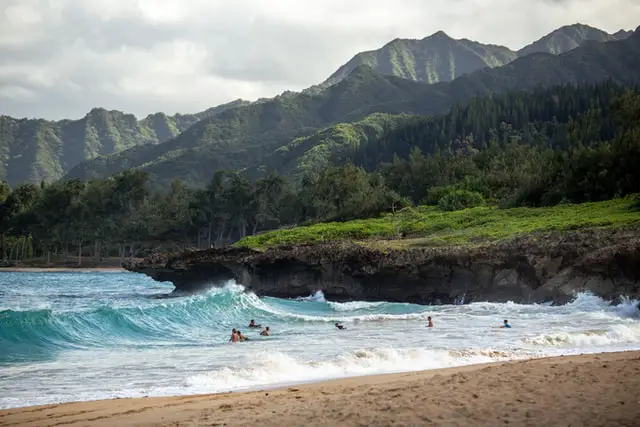 When they think of Hawaii, most people imagine palm trees, sandy beaches, and clear blue waters. But there is so much more to this beautiful state than that. From hiking through the lush rainforest to exploring ancient temples, Hawaii offers something for everyone. Here are the top tips for making the most of your time in this tropical paradise.
Target the Best Beaches
With over 750 miles of coastline, Hawaii is home to some of the world's best beaches. But with so many choices, it can be hard to know where to start. For the ultimate beach experience, head to Maui's Kaanapali Beach. This three-mile stretch of sand offers everything from gentle waves perfect for swimming to world-class surfing.
For a more secluded experience, check out the beaches on Kauai's north shore. You'll find stunning cliffs, a dramatic coastline, and plenty of opportunities to spot turtles and dolphins playing in the waves.
What you need is to take the time to research to find the best beaches that match your preferences. Once you have found the perfect spot, pack plenty of sunscreen and snacks to keep you going all day long.
Get into Nature
Hawaii is home to some of the earth's most diverse and beautiful landscapes. From the snow-capped mountains of Mauna Kea to the active volcanoes of Hawaii Island, there is much to explore.
One of the best ways to experience Hawaii's natural beauty is by hiking through one of its many rainforests. Kauai's Kalalau Trail is one of the most popular hikes in the state, offering stunning views of the Napali Coast. For a shorter hike with equally breathtaking views, try Oahu's Manoa Falls Trail. Don't forget to pack your camera to capture all the incredible sights along the way.
Have a Campervan Adventure on the Big Island
One of the best ways to explore the Big Island is by renting a campervan and hitting the open road. This allows you to explore the island's different regions at your own pace.
There are many different camping spots, each with unique scenery and amenities. Some popular spots include Hawaii Volcanoes National Park, Olu Valley, and Wailua River State Park.
What you need is to find a reliable campervan rental company. Do your background checks and ensure their vehicles are well-maintained and equipped with everything you need for a comfortable trip. As you target the best Hawaii RV rentals, concentrate on those with the most positive reviews from previous clients. They also need to be well-organized. Once you have your van, all that's left to do is hit the road and start exploring.
Visit Historic Sites
Hawaii is rich in history and culture, with many important sites dating back hundreds of years. A visit to the Hawaii State Capitol in Honolulu is a must for anyone interested in learning about the state's past. This building houses the offices of Hawaii's governor and legislature, as well as a museum with exhibits on the history of Hawaii.
For a taste of Hawaiian royalty, head to the Iolani Palace. This beautiful building was the home of Hawaii's last two monarchs, King Kalakaua and Queen Liliuokalani. Visitors can take a guided tour of the palace to learn about its rich history. Make sure to add a few of these historic sites to your itinerary for a truly enlightening experience.
Sample the Local Cuisine
Regarding food, Hawaii is a paradise for both the stomach and the taste buds. The state's unique location means you can find everything from fresh seafood to Asian-inspired dishes. Be sure to try local favorites, such as poke (a type of raw fish salad) and plate lunch (a Hawaiian staple consisting of rice, macaroni salad, and your choice of meat).
Hawaii is also home to many unique fruits and vegetables that you won't find anywhere else. Try some of these, such as lychee, dragon fruit, and starfruit. And don't forget to sample the famous shave ice, a Hawaiian treat perfect for cooling down on a hot day.
Check the Weather
Since Hawaii is located in the middle of the Pacific Ocean, the weather can be very unpredictable. It's essential to check the forecast before heading out for the day, as conditions can change quickly.
The best time to visit Hawaii is during the summer when the weather is warm and dry. However, this is also the busiest time of year, so book your accommodation and activities in advance. If you're looking to avoid the crowds, try visiting during the shoulder seasons of April-May or September-October.
You'll still enjoy beautiful weather, but with fewer people around. Understanding the weather helps you to know what to pack for your trip. Sweater or light jacket for the evenings, as it can get cool once the sun goes down.
Do a Circle Island Tour of Oahu
This can be done by car, bus, or helicopter, and it will take you to all the most famous sights on the island. A circle island tour's highlights include stops at Diamond Head State Monument, Hanauma Bay Nature Preserve, and the North Shore.
You'll also see less-visited island areas like the Windward Coast and Chinaman's Hat. It's good to plan your tour, as many famous sights can get crowded.
Visit a Coffee Plantation
Hawaii is home to some of the best coffee in the world, so visit a plantation during your stay. There are many different plantations to choose from, each with its unique history and tour options.
Some famous plantations include Hawi Plantation House, Hula Daddy Kona Coffee Farm, and Greenwell Farms. You'll learn about the coffee-making process from start to finish during your visit. You'll also have the chance to sample some of the different coffees produced on the island.
Try Snorkeling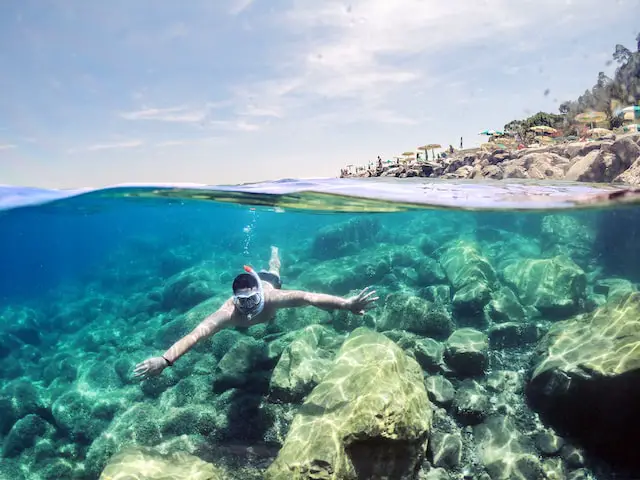 One of the most popular things on the Big Island is snorkeling with manta rays. Many different tour operators offer this experience, an unforgettable way to get up close and personal with these fantastic creatures.
During your snorkel, you'll have the chance to see manta rays up close as they swim and feed in the waters off the coast. This is a once-in-a-lifetime experience that you won't want to miss.
Hawaii is truly unique and beautiful, with something to offer everyone. You'll find it here whether you're looking for adventure or relaxation. Just be sure to plan to make the most of your time in paradise.