Powerful Reasons Why You Should Travel the World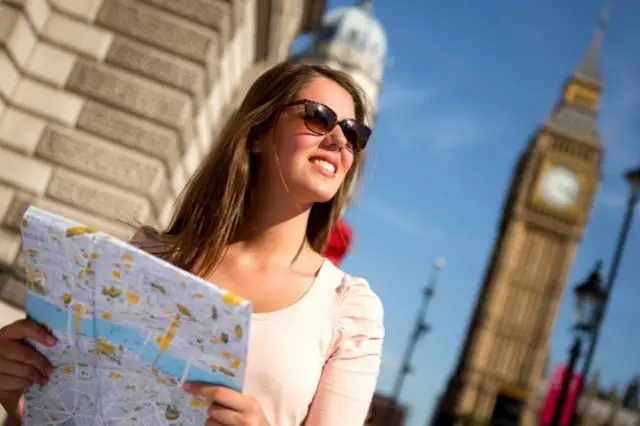 Traveling becomes more and more popular among people of all ages and professions. It's easy to see why. Traveling promises you an unforgettable experience, an escape from everyday life, and a world full of opportunities. Though, all of these reasons do sound somewhat too romantic and abstract to many. Are there actual, practical reasons we all need to travel? Let's find out! Here are the powerful reasons why you should travel the world. These are not your usual Instagram travel inspiration. This is simply the truth.
Embrace Self-Discovery
There is nothing more empowering than being your true self. However, before you can find that power within, you should endure many experiences and challenges along the way. Traveling is one of the most efficient and authentic ways to learn more about yourself. After all, only during traveling do you get to live through so many different experiences and meet all kinds of people. You get to see the world, learn about other nations and cultures. Maybe you will even find a good friend or two along the way. This alone is already a unique opportunity to test yourself in unusual and often challenging situations.
Hence, for example, you learn how you can react to obstacles and failures. Having a delayed flight, being lost in a new city, or having little money on your account are the situations that teach you about life. You get to overcome those to become a stronger, smarter, and more flexible person. Of course, these and many other lessons are not tied only to travel. Yet, you have such a high intensity of challenges only when traveling since they are all packed in one week or month.
Learn about Money
Travel requires money. Of course, these days, traveling is more accessible than before. We hear about it on every corner. Traveling and flying are not only for the privileged anymore. Yet, these things are not for free either. Hence, you really need to up your money game when you dream of traveling. Often, traveling takes months of preparation and saving. You get to look for the best way to travel on a budget. Hence, you enhance your research and analytical skills. That's good. Next, you learn to prioritize your expenses and save money. That's even better.
Learning how to budget, set limits, and cut down on unnecessary expenses are all valuable financial lessons we all should master. Hence, with this experience, you also learn how to manage your money efficiently. Many people read through numerous online reviews trying to find specialists like Speedypaper.com to complete assignments on financial issues. Or you can just plan yet another trip to another corner of the world. Overall, those lessons will help you get where you want to travel as well as in your everyday life back home.
Find a Sense of Belonging
It's hard to know where you truly belong before you explore your options. Of course, it's barely possible to visit every country on Earth in such a search. Yet, you can try out different regions, cultures, climates, etc., to see what feels best for you. It's not uncommon for travelers to find a perfect place in the most unusual places.
On the other hand, you can develop a stronger connection to your home country when traveling. That's another plus of adventures. We learn to appreciate more things that we already have. Some people can't wait to see their house, friends, and local food again. That's okay. You can have the most adventurous spirit and still be drawn home after two weeks of traveling. It means that you already have a strong sense of belonging. Your home.
Seek Excitement
Traveling prevents you from feeling like you are stuck. We are all familiar with this feeling. It's like nothing exciting ever happens, and you live in the 'Groundhog Day.' Well, traveling is a perfect way to fix this. Of course, there are ways like getting a new hobby or hitting the gym. Yet, traveling is far more rewarding and exciting than most things you can do in your hometown. Just planning a trip will already bring you back to life.
First, you have something new to think about. You start to plan your itinerary, figure out a budget, look for the best deals, and learn basic words in the native language. Secondly, the trip itself will wake you up and give you lots of food for thought. Besides, you'll also have a lot to tell your friends and family upon returning. Overall, getting tickets to a new country or even city is a great way to shake things up.
Traveling is Possible
Last but not least, why should you travel? Indeed, world travel is highly accessible these days. Even the Covid restrictions are being lifted in many countries around the globe so people can travel again. So why shouldn't you? Aside from all the powerful reasons, traveling is just another possibility in life that you can grab and try out for yourself. There are very few reasons why not to do so.
Don't you want to see the numerous natural miracles for yourself? Don't you want to try delicious local cuisine from different regions? Perhaps, you will be tempted to test the waters on the most beautiful beaches in Asia or Latin America? Overall, the world has a lot to offer. These experiences are unique to those places and cultures. Traveling to those regions is a privilege that we can all enjoy today. So why wouldn't you?