5 Ways to Improve Your Sales in Retails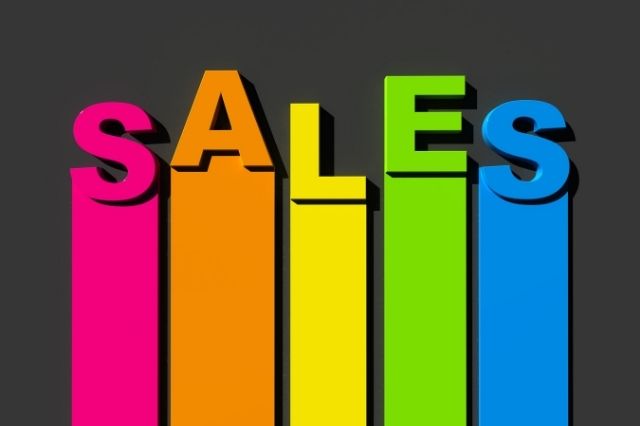 The Covid-19 pandemic has drastically changed the landscape in retail sales. The traditional methods of selling might not be very effective anymore, with the gradual increase in online shopping and delivery. In 2020, global retail sales dropped by a whopping 5.4%, according to Statista.
Maybe your sales have dropped too, or you are trying new ways to improve or develop them. We have here a list of 5 ways to bring your retail sales back on track.
1. Make customers feel safe
The last few years have been constantly filled with dread and despair. One thing you can do to boost your sales is to make customers feel safe and secure. You can instill confidence in your customer base by assuring them that your company shall take adequate precautions and maintain covid protocols.
Clearly communicate to them your safety measures, and use multiple methods to get the word out (like online advertising or via retail PR). Brands like Target are using the following methods to convey to their customers the precautions they are taking:
Target website
Email marketing
Social media handles
Mobile app
After letting your customers know about these safety measures, see to it that your employees are actively taking measures to follow those precautions. Have a proper training procedure so that your employees learn how to maintain social distancing and keep products germ-free now.
2. Concentrate on SERP rankings
The next big thing is to ensure that your store is seen clearly on online search results. Nowadays, consumers are searching for stores on Google more than ever. So you'll have to make sure your company's name pops up, preferably right at the top, whenever someone googles a search relevant to your business.
For example, if you have a women's clothing store, your store's name should be visible when someone searches for "dress stores near me".
You can do this by setting up business listings on Google, Facebook, and any other online platform. Include as many details as possible, like your name, contact number, address, business hours, and lots of high-quality pictures.
3. Display local inventory
You can take your business to the next level by displaying your local inventory in Google searches or maps. You can take help from stores like Pointy, which can help you to display your inventory products without having to manually re-enter your data every time. When customers see the kind of products you have and sell, they will automatically be more interested in your store and purchase from it.
If you use software like Vend, you can combine it with Pointy so that your inventory data gets automatically displayed on your Google business profile. This also ensures transparency and more trust from your viewers.
4. Integrate mobile
In today's era, people hardly like to go out to buy items. That is one of the biggest reasons why stores like Amazon are earning billions. Mobile ordering isn't just meant for restaurants anymore- practically any store can adopt this method and increase its sales.
Online ordering, coupled with a physical store, can increase your revenues by nearly 25% when done correctly. Try to implement this system by partnering up with a delivery app based near your location.
5. Provide exceptional customer care service
Last but not the least, exceptional customer care service is essential to boost your sales. Hire people who are passionate about taking the company to new heights and are willing to work hard. Make sure both they and you listen to customer complaints and take appropriate action.
Hire sales associates who have a decent amount of knowledge regarding what they sell. The interview process for hiring such people may be tedious but the end result is worth it.
Train these associates to help the customers so that the latter can have a wonderful buying experience. Most retail managers only train their subordinates to clean the floors and stock the shelves. While these too are necessary, proper interaction with customers is also needed.
Always put customers and their needs first.
Over to you…
If you follow these five golden rules, your retail sales will boost up tremendously in a short time. You won't have to worry about a failed market or unhappy buyers anymore.
When your entire team, including you, works with passion and dedication, there shall be no time before your company becomes the best in your neighborhood and niche!