Cooking in Style: 5 Ways to Make Your Kitchen Look like a Million Bucks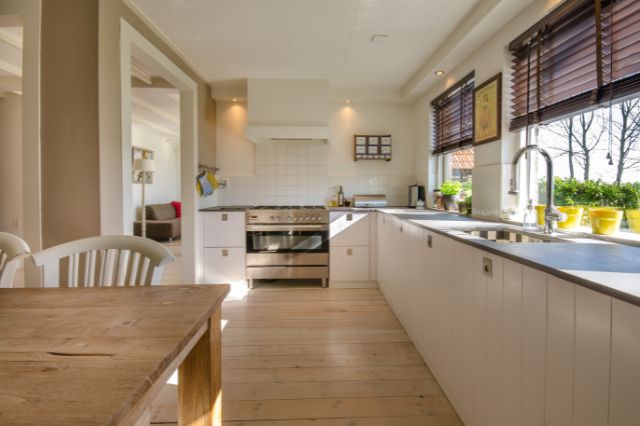 We all love cooking and entertaining, but doing it in style is even better. A well-designed kitchen not only makes cooking and entertaining easier but can also add significant value to your home. If you want to make your kitchen look like a million bucks, you're in the right place. This comprehensive article will share five ways to transform your kitchen into a stylish and functional space that will impress your guests.
Upgrade your cabinets
Custom cabinetry is one of the most critical elements to consider when designing a dream kitchen. If you're based in Houston, there are plenty of options for custom cabinetry in Houston, TX, that can help you create the kitchen of your dreams.
The cabinets are one of the most prominent features in your kitchen, and upgrading them can give your entire kitchen a new look. If your current cabinets are outdated or worn, consider replacing them with new ones. If you don't want to replace them entirely, you can give them a fresh coat of paint or refinish them to breathe new life into them.
Add a backsplash
A backsplash can add color and texture to your kitchen and protect your walls from splatters and spills. There are numerous options for backsplashes, from classic subway tiles to intricate mosaic patterns. Choose a backsplash that complements your cabinets and countertops to create a cohesive look.
Invest in high-end appliances
Upgrading your appliances can make a massive difference in the functionality and appearance of your kitchen. High-end appliances look great and have features that make cooking and entertaining easier. Consider investing in a professional-grade range or a built-in refrigerator to take your kitchen to the next level.
Install new countertops
Countertops are another critical feature in your kitchen, and upgrading them can significantly impact it. Choose a material that suits your style and needs, from classic marble to modern quartz. You can add a waterfall edge to your countertop for a contemporary look.



If you want to make a bold statement, consider using a unique pattern or color, such as veined or patterned granite, which can create a stunning visual effect and add depth to your kitchen's overall design.
Add stylish lighting
Lighting can make or break the atmosphere in your kitchen. Invest in stylish lighting fixtures that provide ample light and add visual interest to your space. Pendant lights above an island or a chandelier above a dining table can make a statement and elevate your kitchen's style.
Wrap up
These five tips can help you transform your kitchen into a stylish and functional space that you and your guests will love. Whether you're planning a complete kitchen remodel or just want to make a few updates, these ideas will inspire you.
If you want to take it a step further, consider consulting a professional kitchen designer to create a customized plan for your space. With the right design, your kitchen can become the heart of your home and a place where you can cook and entertain in style.