An Ultimate Career Guide for Cloud Engineers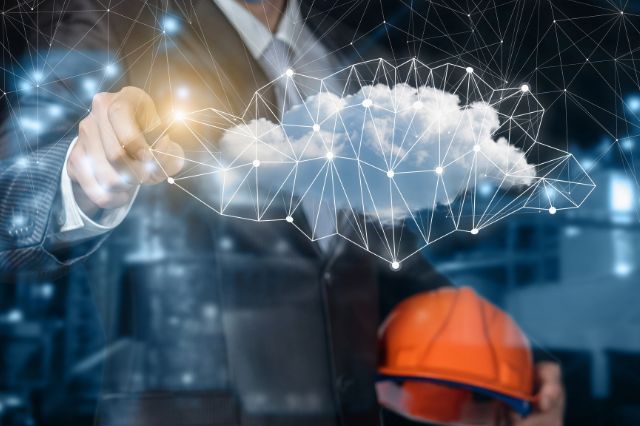 According to a report by IDC, global spending on public cloud infrastructure and associated services would increase from $229 billion in 2019 to over $500 billion by 2023. Additionally, like with any technology that is developing that quickly, there are increasing chances for employment.
So, the cloud is present; and it is the future as well.
The cloud has changed the way businesses function these days. The cloud has given them the power to expand themselves in every aspect. This is the main driver of growth for almost every business.
This is why many companies have shifted and invested largely in the cloud.
To strive and thrive in your tech career, it is important that you upgrade your skillset and learn cloud computing. Taking a cloud computing training course can be a smart move to learn the aspects of cloud computing in and out and advance your career in this domain.
Reasons for learning Cloud Computing
There is a massive demand for professionals who possess a strong knowledge of cloud computing. The demand is expected to increase by a tremendous CAGR of 23.1% year over year since last year.
The normal turnover rate for workers with these abilities is 42%, which suggests that there is a high need for employment in the cloud domain.
According to Market Research, the market growth of cloud computing is expected to reach USD 500 billion by the year 2023
According to a report by Business Wire, the cloud computing market is expected to grow by 19.1% between the forecast period of 2021 and 2028
The average annual salary of a Cloud Engineer is around USD 130k, according to Glassdoor.
Many big companies are looking for Cloud Engineers, including Amazon, Microsoft, Oracle, LinkedIn, Google, MasterCard, and Accenture, just to name a few.
Now that you have decided to become a Cloud Engineer let us look at the guide to becoming one.
What is a Cloud Engineer?
Before referring to Cloud Engineer, let us understand what cloud computing is.
Cloud services providers like Amazon Web Services(AWS), Microsoft Azure, Google Cloud Platform, and many others offer services such as storage, networking, databases, analytics, and software services accessible with the help of the Internet.
Every small and big company today uses a cloud platform in one or the other form. Organizations and companies state that cloud services have enabled their employees to improve their performance and work on a trial basis.
Who is a Cloud Engineer?
A Cloud Engineer is an IT professional responsible for operating cloud infrastructure. As a Cloud Engineer, you will be in charge of maintaining, developing, managing, troubleshooting, and client support associated with cloud techniques.
You will work with various teams within your organizations to migrate the system to private, public, or hybrid cloud platforms and resolve issues regarding the same. A cloud engineer can have various career paths.
Cloud Architect: An IT Specialist who can design and implement cloud solutions
Cloud Developer: An IT pro expert in creating applications and software on the cloud
Cloud Administrator: An IT pro who can develop and maintain cloud computing services
Cloud Network Engineer: as the name suggests, a tech pro who can design, execute, and manage network architecture in the cloud
Cloud Security Engineer: IT specialist who can develop and implement a safe and secure infrastructure in the cloud environment
Other roles that you can pursue in becoming a Cloud Engineer include:
Front End/ Back End Developer
Solutions Architect
Data Engineer
DevOps Engineer
Full-Stack Developer
SysOps Administrator
How to Become a Cloud Engineer: An Ultimate Guide
Step 1: Earn your Bachelor's Degree
The basic requirement is a formal bachelor's degree in computer science, Information Technology, or any other relevant stream. A formal degree forms the base of any job role. In addition to making your resume attractive, this makes your theoretical concepts clear. Moreover, a formal degree is a part of many organizations' hiring criteria.
Step 2: Acquire skills in a Cloud Computing Platform
The most important step toward becoming a Cloud Engineer is to acquire proficiency in any of the three major cloud computing platforms, including Microsoft Azure, Google Cloud Platform, and Amazon Web Services. You can find educational articles, physical training, YouTube videos, and much more to attain a foundational understanding.
Then, you can attain your certification in the platform of your choice. AWS offers more than 12 certifications in different levels, including:
Foundation
Associate
Professional
Specialty
Similarly, Microsoft Azure and Google Cloud Platform have their own training and certification paths.
The majority of cloud computing systems furthermore provide a free tier of service. This is particularly helpful as you decide which provider to switch to or whether you want to transfer your workloads to several clouds based on your business needs and the ROI you hope to achieve.
Step 3: Be Proficient in any of the Programming Language
Programming is an important aspect of almost every tech job. Cloud computing jobs require data-oriented programming languages, including Java, Python, and Clojure. Many free as well as paid resources can make you acquire knowledge of these programming languages.
Step 4: Earn Relevant Certification
Professional certification demonstrates that you possess all the skills and knowledge required to work with the cloud. This is one of the most feasible ways to demonstrate your cloud skills.
AWS Certifications – Solutions Architect, Cloud Practitioner, SysOps Administrator, and SAP on AWS
Microsoft Azure Certifications – Microsoft Certified: Azure Fundamentals and Azure Developer Associate
Google Cloud Platform Certifications – Professional Cloud Developer, Professional Cloud Architect, and Professional Cloud Security Engineer
Step 5: Acquire Specialization
There are many aspects of cloud computing, and you are required to master any of the many aspects available. These include:
Virtualization and Operating Systems
Storage and Networking
Web Services and DevOps
Security and Disaster Recovery
Step 6: Take an Online Training Course
The most feasible step is to take up an online training course from a reputed institute, work on industry projects to get hands-on practice with the tools and techniques involved, and acquire the required skills.
Conclusion
It is clear from the above-mentioned steps that taking up an online training course from an accredited training institute can be a great move. Simplilearn can prove to be a move that can steer your career to the dream levels.
Enroll Yourself Now!!