Home Decoration with Glass Sculptures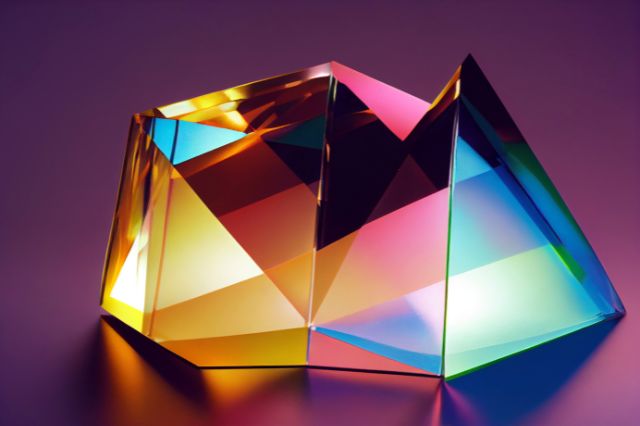 The best way to decorate your house is by adding an object which is beautiful both on the outside and inside, giving a touch of diversity to the furniture, something on which the eye may rest, intrigued.
These are the characteristics of the sculptures of YourMurano. From the outside, the mastery of YourMurano trusted glassmakers is visible to the naked eye in all its splendor, by simply looking at the composition of glass, and how vitreous pieces are put together.
But the real magic is in its inside, in the long history that precedes them.
The city of Venice, between the 7th and 14th century, was a sovereign state, also known as 'La Serenissima', which may be translated into 'The overly serene'. It was flourishing at the time, also thanks to its favourable position with its harbour over the Mediterranean.
In this scenario, in which trade was flourishing, the Venetians could expand their vision by engaging with different cultures; in particular, they learnt the techniques of glass-making from the Byzantine people, which had more knowledge on this matter. They then developed more sophisticated methods which soon made them worldwide famous and recognisable. Their creations can be found in the most important palaces in Europe, in the form of mirrors, huge chandeliers and glass sculptures of various dimensions.
Nowadays, glassmakers in the small and beautiful island of Murano in Venice still use the same tools of that time, to create artworks equally beautiful.
The process to create these sculptures has particular connotations, given that it begins with large and heavy masses of incandescent glass. The glassmaker can never touch the matter while shaping it, given that the glass needs to maintain temperatures as high as 1200º F for it to be malleable. He is forced to resort to rough iron tools to get soft and fluid forms.
Trolleys are used to transport the heavy mass from the furnace to the 'square', where it is modelled by a team of glassmakers.
Murano glass sculptures are beautiful and intricate works of art that showcase the exquisite craftsmanship and artistic creativity of Murano glass artisans. These sculptures are typically made by skilled glassblowers who use traditional techniques and innovative designs to create unique and stunning pieces.
Murano glass sculptures come in a wide variety of styles, sizes, and colors, and can be customized to fit individual tastes and preferences. Some sculptures feature abstract and minimalistic designs, while others depict realistic or fantastical objects or animals.
Murano glass sculptures are highly valued for their beauty, elegance, and craftsmanship, and are often displayed in museums, galleries, and private collections around the world. They are also popular as decorative pieces in homes and offices, and can add a touch of sophistication and style to any space.
When purchasing a Murano glass sculpture, it's important to ensure that the piece is authentic and of high quality. Look for pieces made by reputable Murano glassmakers, and check for the signature and label of authenticity that is often included with Murano glass pieces. Take a look at what YourMurano has to offer, and let yourself be inspired by the various shapes and colors that may add a touch of beauty to complete the furniture of your house. Coming directly from Venice, each artwork is unique, made by hand.
Overall, Murano glass sculptures are stunning and timeless works of art that can be enjoyed and admired for generations to come. Whether you're a collector or simply looking to enhance the beauty of your home or office, a Murano glass sculpture is sure to impress and delight. The making of a glass sculpture is an art which requires hard work, as well as creativity and delicacy, and the result is astonishing.