Are You Ignoring These Investment Plans? Don't!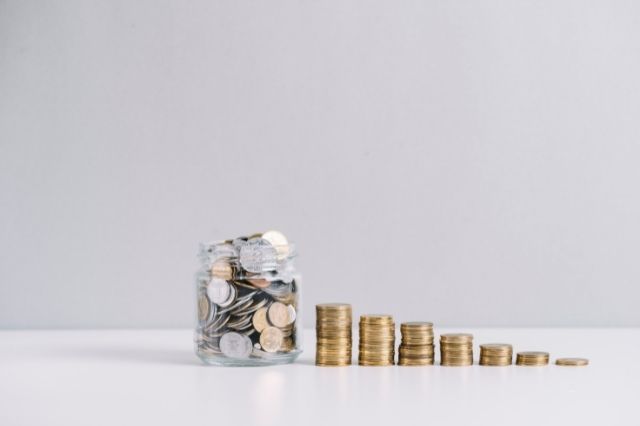 Are you looking for a way to make some extra money each month? If so, you should consider investing in one of the many investment plans available.
Investment plans can be a great way to secure your financial future and generate a steady stream of income. In this article, we will take a look at some of the best investment plans.
Don't ignore these opportunities – they could be the key to your financial success!
Types of Investment Plans
There are 3 types of plans available in the Indian market
Low-risk plan – The risk and reward both are pretty low.
Medium-risk plan – The risk and reward involved are average.
High-risk plan – You get a higher return on investment but the risk involved is higher as well.
| | | | | |
| --- | --- | --- | --- | --- |
| Plan | Volatility | Returns | Lock-in period | Examples |
| Low-risk | Low | Low | Long | NPS, PPF, etc |
| Medium risk | Medium | Medium | Medium | Corporate bonds |
| High-risk | High | High | Short | ULIPs, Mutual funds |
Investment plans offer several benefits, including the potential to earn interest on your investment and receive regular payments.
With so many options available, it can be difficult to know where to start. However, there are a few key factors that you should consider when choosing investment plans.
First, you need to think about your goals.
What do you hope to achieve by investing in such investment plans?
Do you want to generate a steady income stream or grow your wealth over time?
Once you've decided on your goals, you can start researching different investment plans.
Let's assess some of the best investment plans for monthly income.
1.  Low Risk plans
a.   National Pension Scheme
Tax deduction of up to Rs. 1.5 lakh under Section 80C. You also get an extra 50,000 deduction under section 80CCD 1(B )
The National Pension Scheme is a government-run retirement plan that allows you to save for your golden years.
Partial withdrawal of up to 25% of the contributions is tax-free.
b.   Senior Citizen Savings scheme
The Senior Citizen Savings scheme is designed specifically for senior citizens aged 60 or older.
You get an interest of 7.4% per annum on a permissible investment of 15 lakhs. It means 9,250 INR per month.
c.   Public Provident Fund
Tax deduction of up to Rs. 1.5 lakh under Section 80C of the Income Tax Act, 1961.
It offers a high-interest rate on the deposit.
The current rate of interest is 7.1% p.a. The maturity amount and interest earned are tax exempt.
d.   Money back plans
These plans are a combination of insurance & investment.
The policy-holder gets back some percentage periodically.
It is the best investment plan for monthly income. You can plan for your financial goals and get a certain amount periodically.
There are a lot of plans like the Money-back advantage plan by Canara HSBC Oriental Bank of Commerce Life Insurance which is one of the best investment plan for monthly income in India.
e.   Sukanya Samruddhi Yojana
Just like PPF, it comes under the Tax-Exempt category.
You can avail tax benefits u/s 80C of the Income Tax Act, 1961 up to 1.5 lacs.
You get to earn a 7.6% rate of interest on your invested amount.
f.    RBI Saving bonds
It is a 100% Risk-Free Investment which is currently giving a 7.15% rate of interest p.a
The risk involved is fairly low as these bonds are issued by the Reserve Bank of India themselves.
The interest is paid half-yearly, in January and July of every year.
g.   Fixed Deposits
You earn fixed returns on the money put in your fixed deposit account.
It is one of the best investment plans for monthly income.
A bank may allow you to borrow up to 95% of the amount of a fixed deposit. Fixed deposits are a reliable investment for this reason.
You can even liquidate FD quite easily, hence this instrument is a good option for your emergency needs.
2.  Medium risk plans
a.   Monthly income plans
Monthly income plans are debt instruments that offer a monthly payout to the investor.
These plans are ideal for those who want to receive regular payments from their investments.
Compared to other similar savings plans and fixed deposits, provides a higher return.
These funds provide you with a steady income stream you can use to meet your living expenses by providing a monthly payment.
b.   Arbitrage plans
Arbitrage plans are mutual funds that invest in stocks and bonds simultaneously.
This plan offers the potential for high returns with low risk, making it a great option for investors looking for stability.
c.   Corporate bond funds
Corporate bond funds are mutual funds that invest in corporate bonds.
These funds offer stable returns and low risk, making them a great choice for investors.
3.  High-risk plans
a.   ULIP
Unit Linked Insurance Plans are life insurance policies with an investment component.
These plans offer guaranteed returns, making them a good choice for investors with a high-risk appetite.
Market-linked growth can be acquired through ULIPs without the requirement to participate in the stock market while enjoying a life insurance cover.
b.   Equity & Balanced mutual funds
Equity and balanced mutual funds are two types of mutual fund schemes that invest in stocks and bonds respectively.
These schemes offer the potential for high returns making them a great option for investors looking for higher returns.
If you are a new investor and don't have a substantial amount to invest in, you can make use of mutual funds to start your investment journey.
For as little as Rs.500 a month, you can own a well-diversified portfolio through mutual funds (via a monthly Systematic Investment Plan).
Conclusion
There are a variety of investment plans available in India, each with its own unique set of benefits and risks. Be sure to research each option carefully before making any decisions, as there is no one-size-fits-all solution when it comes to investing.