Boost Your Home's Curb Appeal with Exterior Upgrades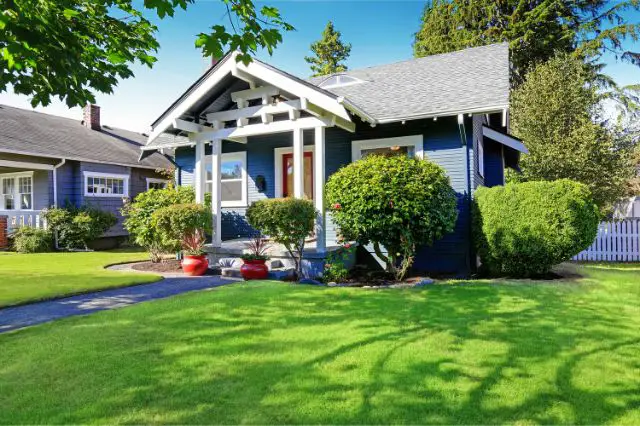 As your living space and one of your most valuable assets; your home reflects your personal style. Living in a visually appealing home feels good and shows you take pride in your living environment. Because first impressions matter, investing time and resources into your home's exterior is always worthwhile, even if you have no plans to sell.
When planning exterior improvements, you want to focus on cost-effective upgrades that will significantly impact your home's curb appeal, protection, and functionality. In this post, the professional team at AlphaOne Exteriors discusses the most effective exterior upgrades to boost your home's curb appeal.
Install New Roofing Materials
Your roof is not only your first line of defense against the elements, but its condition also significantly impacts your home's aesthetic appeal. Once your roof reaches the end of its functional lifespan, granule loss and loose roofing materials will give your entire property a run-down appearance. You will also spend more on leak repairs, resealing services, and individual shingle replacements.
Installing new roofing materials will give your roof and home a brand-new look. Other benefits include:
Better energy efficiency
Lower roof repair and maintenance costs
An increase in your property's resale value
Schedule an Exterior Painting Service
An exterior paint job is among the most cost-effective upgrades to boost your home's curb appeal. Reputable contractors offer pressure washing services, ensuring that all your exterior surfaces are clean and presentable. A professional paint job should include the repair of any dents or other exterior wall imperfections.
High-quality paint protects exterior surfaces against harsh elements, including the sun's UV rays, temperature fluctuations, and moisture. This upgrade lets you change your home's color scheme and achieve a contemporary look.
Replace Your Siding
A new siding installation will go a long way toward improving your home's appearance. Consider this upgrade if you notice any of the following:
Stains and discoloration
Surface cracks
Bubbling or peeling paint
Mold growth and rot
Sagging panels
In addition to improving your exterior surfaces' appearance, a siding replacement will enhance your home's insulation and energy efficiency, resulting in lower energy bills. New siding protects your home against UV damage, moisture, and rot.
Upgrade Your Gutters
Your gutters and downspouts play a critical role in preventing water puddling on your roof and leaks. However, if your gutters are older than 20 years, they can give your roof and property a worn appearance.
Also, old gutters with blockages and loose connections cannot effectively direct rainwater and snowmelt away from your roof and foundation, resulting in leaks, cracks, and structural damage. A gutter replacement will significantly boost your home's curb appeal and mitigate your risk of property damage and unnecessary costs.
Replace Old Doors and Windows
Most homes still have their original doors and windows. While these structural components generally have a functional lifespan as long as the rest of your structure, replacing them may be necessary to boost your home's aesthetic appeal.
An old door or window with a dated design style or run-down appearance can significantly impact your property's look. Older windows and doors may lack security features and potentially provide intruders with an entry point to your home. Replacing these doors and windows will improve your home's security and give you peace of mind that your household is safe.
Energy efficiency is another benefit of replacing your windows and doors. Modern products, such as double-pane windows, have excellent thermal capabilities, which help to keep your home cool in summer and warm in winter.
Hire a Landscaper
Once your property structure is in top condition, you can focus on your home's natural surroundings.
Landscaping is an effective way to beautify your home and seamlessly incorporate natural elements as property features. This project involves altering your exterior's layout, adding water and ornamental features, and planting shrubs and trees.
Aside from improving your home's curb appeal, landscaping can also increase your home's energy efficiency by reducing the need for indoor temperature regulation and artificial light. The suitable trees will also attract bird life and absorb environmental pollutants.
You can choose from various exterior upgrades to boost your home's curb appeal. Ideally, you should stick to projects that improve your home in more than one way.
The cosmetic upgrades in this guide, such as new roofing, gutter, and siding installation, can improve your home's energy efficiency while protecting it against leaks and structural damage.