Taking the First Steps: Where to Begin When Selling Your Home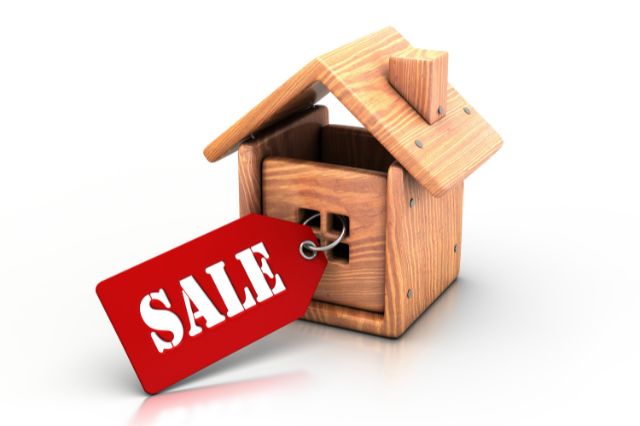 Are you thinking about selling your home but wondering where and how to start? If you have answered yes, know that you are not alone. According to Zillow, a typical seller might live in their home for 13 years before listing it for sale and spend around 7 months thinking about listing before actually doing it. Whatever be your reason- whether you are selling your home because you need more space, need money, ready to downsize, or want to relocate due to education or a job, your preliminary steps of selling a home would remain the same. We are all emotionally attached to our homes as it is not only our biggest investment but also carry sentimental value.
So it is important to be prepared for the whole selling process, as it can be stressful and emotional, especially if you are doing it for the first time. If you are looking to have a smooth process in selling your home around the area, you can get in touch with us as we buy houses fast in Pueblo. Our super simple home-buying process can enable you to sell on your terms, offer cash programs, and sell at your desired pace.
The First Steps of Selling a Home
Identify your motivation for selling: Try to understand and explore the reasons for selling your home. Since the process entails hard work and time consumption, it is imperative for you to be certain that you "want to sell" before you get knee-deep into the process. You can call your loan provider and discuss the remaining mortgage balance or figure out the budget for renovations you will need to make before listing your home. You can also make a list of the deal breakers and must-haves. Also, you can decide the moving time frame, determine the minimum sale price you are willing to accept and go over the budget for pre-listing home modifications. To take the first steps in selling your home, click here to explore the expert guidance and comprehensive resources provided by eXp Realty. Find valuable tips and advice on how to begin the home selling process.
Start preparing: Selling your home is a major undertaking and the entire process can take up to several months, depending on the local market conditions. You can get a presale home inspection at least two months prior to listing your home to identify problem areas and bring up serious issues. A month before listing, you can start with deep cleaning and buying staging props for taking listing photos. In the process, you can keep clutter to a minimum and move excessive items to a storage unit.
Hire a qualified real estate agent: Choose the right realtor to work with while selling your home. You can browse different agents' online profiles to understand what designations they have earned, how many sales they have closed, how many happy customers they have, and how long they have been in the industry. Look at their listing photos and pay attention to their market listings. Always go for a realtor who can expose your property to a wide range of "potential" buyers and someone who can negotiate on your behalf to bring in the best offers. If you need the money urgently, you can also look for real estate companies that can buy your home for cash.
Set a realistic price: Real estate buyers would never pay more than they have to, especially in competitive markets. So it is crucial to price your home perfectly – as going too high can backfire and too low can leave money on the table. Your real estate agent can give you a data analysis of recently sold properties in your neighborhood so that you can compare similar properties and decide on a reasonable price. Always try to eliminate the need for multiple price reductions of your home while selling to attract a wider pool of buyers.
Complete the pre-listing tasks: The right marketing strategy for selling your home relies on three tasks- staging your home, taking high-quality photos, and setting the best listing price. Sometimes a vacant home might make a bad first impression which can go on to impact your sale price negatively. You can look for a professional stager for a free consultation and suggestions for accurately staging your home. Similarly, the home photos will be the first thing prospective buyers will see. Hence you should always go for high-quality photos taken with a good camera and omit all the negative property features like a disheveled backyard, a cramped stall shower, or high-voltage lines.
Ready to sell your house? Irrespective of where you stay, selling a house can be emotionally and financially overwhelming. Getting in touch with a qualified home buyer in your area can help if you are dreaming of a stress-free home sale. This way, you can simply list your home, find a qualified buyer fast, get hard cash, do the documentation, and hand over the keys. They can help you with all the moving parts of the home-selling process. Your home buyer can also walk you through some of the factors that can influence the sale of your home, like the geographical location, competition analysis, attracting the right buyers, and winning frantic bidding wars. You can use the above-listed points as a handbook to navigate the sale process.