Budget-Friendly Ideas to Beautify Your Living Room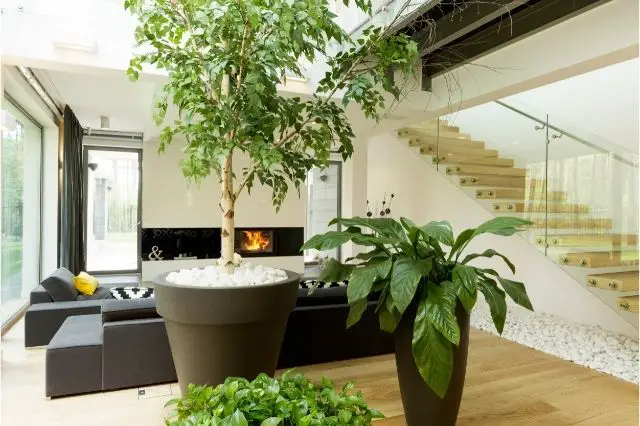 Living rooms have always been the epitome of comfort for everyone. However, a living room must be well maintained, and here's the catch, you do not need a high budget to do it. The living room is a place where you come home and use this comfortable space to relax, lay down, watch TV series and movies, and of course, that favorite morning tea or coffee. It's a place where you no longer need to care about the world but give it a rest and enjoy it.
This is exactly what you will find out in this article. You will get decent ideas to decorate your living room within an affordable budget. And for that, you can always choose Modern Times to get some items for your house to make it look top-notch!
However, here we have come up with some ideas that give you an idea of where to begin! Read on!
1. Furniture Rearrangement
Furniture rearrangement is a great start to organizing your living room. Identify the furniture you have at your place, focus on the empty spaces, and change the room's outlook. How will you do that? Well, you can let go of the popular setup of a sofa against the wall and a coffee table in the middle with the television in front.
Try to put more emphasis on what defines you. If you are into art, put up some of your favorite artwork on the walls. Putting the sofa in a different place as well as the television, change can bring out the beauty of the room. Remove the access furniture from the room and only put the good ones. Put up the artwork and place the sofa in a manner that brings a pleasing aesthetic vibe out of the living room.
 2. Refresh Your Room with Plants
Plants have the power of nature to bring a calming vibe from your room. The color gradients, aesthetics, scent, and, importantly, a form of life to your room. You do not need to feel lonely anymore as the plants are a great companion. There are many suitable places where you can fetch wonderful, inexpensive florals.
However, you need to make sure that the plants are taken care of! Keep those plants flourishing in your room with mother nature.
3. Paint Your Room to Create Magic
You cannot stress enough the magical recreation and dreamy outlook of painting the living room. You do not need to focus on just one color or gradients. Bring out your artistic creativity and your life through the paint! There are many affordable and cheap paints present in the market. Draw your inspirational people, write quotes and use the color that defines you. Paint is one of the ideal solutions to your problem of decorating the room. Try it out!
4. Bring out Your Creativity to Decorate the Living Room
Antiques, furniture, pieces present at your home that you have forgotten about? This is the chance to spot the light on them. Use the pieces at your place which do not add up to your decorations in other rooms and are probably kept in the storeroom. Bring them out and find the correct pieces that can provide the idea of room to reality. Buying new items would cost a fortune. Why not use the pieces present at your place?
5. Cushions to Impact Your Decoration
Cushions are a versatile and soft category of furniture that come in various colors, designs, shapes, and sizes. Cushion covers of different designs can always have a recreational impact on the room. However, you can buy a few new cushions for a better experience in your room decoration. They are often affordable, and many people have chosen this form of furnishing to decorate their rooms.
Conclusive Insights
Decorating a room is a tough task. You often end up struggling with a bunch of ideas, and the difficult part lies in implementing them perfectly. However, as mentioned in this article, these are well thought, artistic and creative ideas to help you choose the right outlook of your choice.
A few artworks, plants, rearrangements can change the room. There is no need to spend aimlessly to build your room vibe. You need to understand yourself, your preference, and a few creative ideas from this article for you to modify.