5 Business Boosts You Get From Mobile Forms & Apps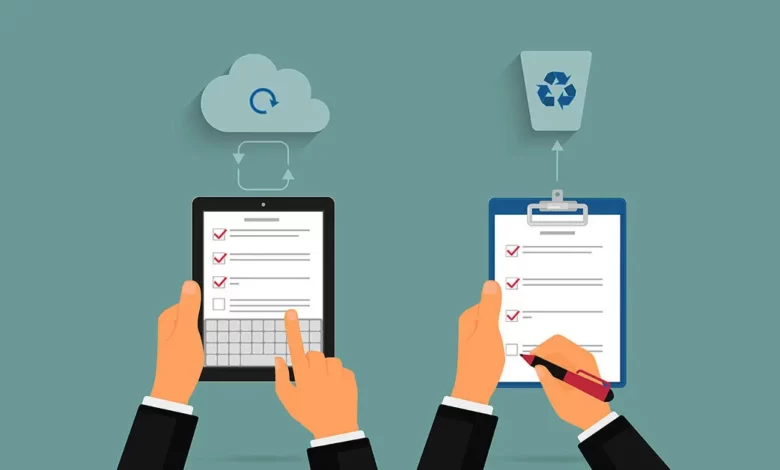 Whenever a business considers taking on new technology, or changing an already existing process, it's important to first evaluate the risks and benefits of doing so. Introducing new technology and means of communicating information to workers in the field can initially seem like a difficult or costly task, but that isn't always the case.
A lot of companies across the globe have already been using computer systems and new technologies to keep their day-to-day operations up and running. Below, we'll examine 5 different ways that a forms application can improve your field workers' efficiency.
1. Digital Forms Enable Workers to Easily Input Data
Pen and paper can be slow and inaccurate, especially when time is a factor. A smart device with a forms app installed can quickly access specific forms to input data, without having to spend time searching. On-screen or attached keyboards provide a fast method of input, and the digital nature of the forms makes it easy for customers to input information if needed.
A big benefit of digitizing data input lies in the ease of carrying around a smart device to access and input it. The truth is, most field workers likely have personal or work-specific phones on them at all times, and those phones are likely capable of utilizing a forms app. Smart devices can be expensive and contain personal information, so employees tend to take extra care of their devices.
The risks of data loss or damage are nearly eliminated entirely, and in the case of a lost device, you can rest assured that the valuable data contained within the device is protected behind password security.
2. Increase Accuracy, Decrease Human Errors
Businesses ask their field workers to manage large quantities of data on the fly accurately and maintain high performance while doing so. Traditionally, this data has been kept in a variety of notebooks contained in bags or binders which must be carried. Not only is the process inconvenient, but it has risks associated with it such as the possibility of losing or damaging important data, some of which may contain customers' private information.
Mistakes which result in misplaced or damaged data can be costly for business operations, and produce a substantial amount of unexpected overhead. Thankfully, technology has provided a much better and safer means of managing important data in the form of smart devices.
Storing information in one of many different possible smart devices is, in general, more convenient, efficient, and secure. By checking this website https://jatapp.com/services/application-development/, you will find the solution for every digital aspect of your business. In order to start the process of digitizing field workers' data loads, it's necessary to introduce a powerful form of app to manage information.
3. Less Time In The Office, More Time On-Site
When field workers are tasked with collecting and managing important data in the field, they're effectively required to make regular trips to their business headquarters to drop off the information. A forms app, however, can automatically transfer data to the necessary parties, giving employees more time to focus on what matters, and less time commuting.
4. Real-Time Data Sharing In The Field
Depending on the profession, it's often necessary for fieldworkers to actively share information between each other or an onsite superior. An application makes this possible in real-time, even if coworkers are in different locations. Superiors can make changes to data and send it out to their employees on the fly, without needing to halt work operations to do so. 
5. Performance Metrics
Accurate metrics are important to any successful business, but it's often difficult to evaluate a fieldworker's performance due to the off-site nature of their work. If desired, businesses can use their forms app to track and gather performance metrics of each off-site employee. Accurate fieldworker performance metrics enable a business to find ways of improving efficiency and reducing problem areas.
In Conclusion
By adopting digital forms technology, businesses simultaneously increase employee efficiency, reduce overhead, improve performance metrics, and provide a secure method of collecting data. Digital forms are becoming the norm for modern business operations, so consider the benefits digitization could have for your business.