Modern Couples Embracing the Sustainable Wedding Trend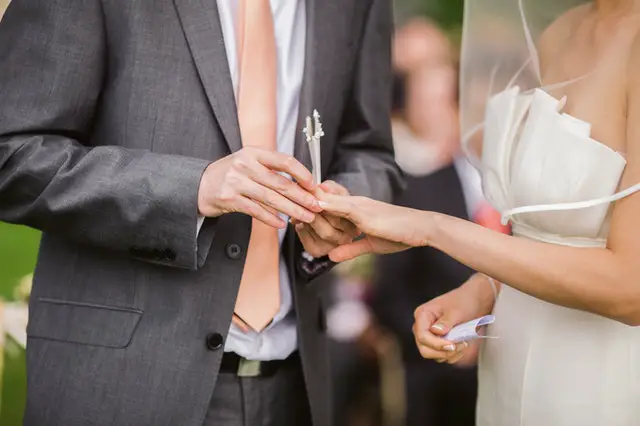 Around two million marriages take place in the US every year and approximately 70% of them have green or sustainable elements. Couples are more concerned than they were in the past about the effect of their event on global warming and they have good reason to be worried. The average wedding carbon footprint amounts to over 40 tons of CO2, which is twice the average American's annual footprint. Considering the fact that the vast majority of consumers are now making sustainability a priority when it comes to purchasing goods and services, it looks like green events are more than a passing trend. Instead, they are the future of the wedding industry.
Keeping it Local
The combination of travel restrictions and health concerns are putting a spanner in the works of the destination wedding industry, with more couples choosing to celebrate events locally. There are additional benefits of keeping it close to home, of course—including significant cost savings and much lower transport-related greenhouse emissions. In order to keep weddings green, couples are celebrating their event at nearby resorts, gardens, and other outdoor wedding venues and making the most of majestic natural settings. From beaches to mountainside resorts, gazebos, and botanical gardens, there are always beautiful green spots that make for a perfect ceremony and reception while enabling couples to save 73% of a typical wedding's total carbon footprint. 
Choosing Eco-Friendly Fashion
Bridal wear is one area in which couples can make a big difference, opting for attire designed and manufactured by eco-friendly designers. Brands like Christy Dawn, Reformation, Rent the Runway, and many more sell clothing that is sustainably produced thanks to rescued deadstock, organic and recycled fabrics, and upcycled designs. These brands also put eco-friendly packaging at the forefront in an attempt to reduce the world's plastic consumption. In order to bring the motto 'reduce, reuse, recycle' to the fore, more couples are renting attire or donning vintage pieces rescued from secondhand stores and old family clothing trunks.
Embracing the Plant-Based Food Trend
Plant-based foods are now consumed in 53% of US households—a fact that is inspiring many couples to serve vegetarian or vegan menus. Meat accounts for nearly 60% of all greenhouse gases from food production so even reducing the number of dishes served at a wedding can make a big difference. Vegan catering firms and celebrity chefs are showing how vegan cuisine is anything but boring. Guests at modern-day weddings are enjoying a wide array of delicious treats like vegan lasagne, pumpkin and vegan cheese towers, vegan bacon, and desserts like raw chocolate cake and apple pie.
Eco-Friendly Details Abound
Couples are planning their weddings down to the smallest details to find new ways to reduce their environmental impact. Popular strategies include using digital instead of printed invitations, using recycled or potted flowers instead of freshly cut ones for décor, making upcycled wedding favors, and asking guests to donate to an environmental charity instead of giving wedding gifts. Even straws are being prioritized, with celebrants opting for paper instead of plastic varieties.
Sustainability is the buzzword in modern-day weddings. Couples are choosing to lower their carbon emissions in a variety of ways. These include celebrating locally, choosing sustainable wedding attire, savoring plant-based foods, and taking care to rely on eco-friendly caterers, designers, and suppliers.