Gin Tings: History's 4 Most Taste-Tantalising Gin Cocktails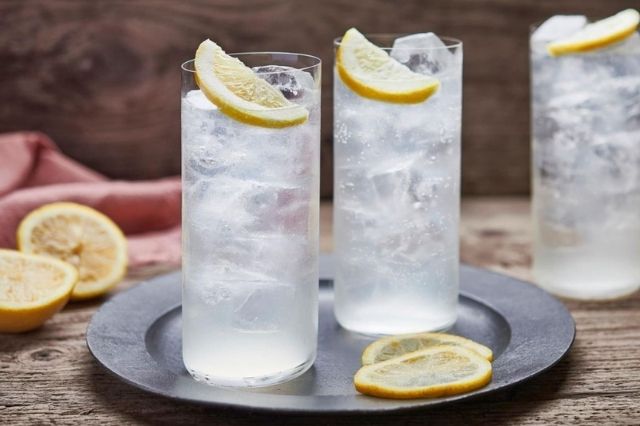 Gin has been a favoured spirit for almost 500 years and has been producing delectable taste combinations ever since. What makes gin so wonderful is its complex flavour profile, adding to a wealth of summer beverages that are best enjoyed in the sun with a few light snacks on the side.
Whether you're mixing up the legendary Tom Collins or zesting it up with a gin sour, the myriad of delightful cocktails you can make with gin are what makes gin such a palatable spirit.
So grab some top quality Australian gin and mix up some of these classic and contemporary cocktails for ultimate refreshment.
1. Classic Tom Collins
The Tom Collins is a fizzy gin classic that dates back to the 19th Century. This legendary English cocktail has been a favourite at mixers since the days of the dandies, and is a great cocktail to pass around at parties.
Ingredients:
45ml of dry gin (preferably Plymouth)
30ml lemon juice
15ml simple sugar syrup
Soda water
Maraschino cherry
Method:
Put gin, sugar syrup and lemon juice into a chilled, ice-topped highball glass and give it a little stir.
Add soda water.
Top with lemon peel and maraschino cherries.
2. Zesty gin sour
This tangy twist on the classic gin sour is sweet, smooth and tart all at once, making a complex flavour profile that is a joy for the senses.
Ingredients:
30ml orange gin
30ml dry gin
30ml grapefruit juice
30ml lemon juice
15ml simple sugar syrup
1 egg white
Angostura Bitters for garnish
Method:
Place each ingredient into a cocktail shaker before shaking vigorously for 15 seconds, ensuring the egg white has broken up.
Add ice and give it a 30 second shake.
Strain the cocktail into a lowball glass as the egg froth forms on the top.
Garnish with bitters.
3. Sloe gin negroni
This is a cheeky twist on the famous negroni, with a slightly sweeter taste and gorgeous colour attributed to the sloe gin. This is the ultimate afternoon gathering cocktail, a refreshing delight perfect for enjoying in the sun. Plus it's pretty easy to make, too.
Ingredients:
15ml dry gin
15ml sloe gin
15ml Campari
15ml sweet vermouth
Srig of thyme & blood orange
Method:
Place ice in a glass – about three quarters full.
Pour in all the spirits.
Stir the glass gently before garnishing with a sprig of thyme and orange peel.
4. Gin & tonic
How could the famous G&T not be included on this list? After all, it's a list about gin cocktails! The G&T is enjoyed all over the world for its wonderfully light and refreshing flavour, making it another summer afternoon specialty.
Ingredients:
45ml gin of your choosing (a good Australian gin to compliment a sunny afternoon)
Tonic water
Optional:
Lime wedges
Cucumber slice
Juniper berries
Basil sprig
Rosemary sprig
Method:
With a highball or stemmed balloon glass, pour in your gin over ice before adding tonic water.
Add garnishes of your choice!
Final Words
There you have it – four of the world's best and most refreshing gin cocktails. Of course, you have your classics in the Tom Collins and G&T, but that's not to discredit the sloe gin negroni or zesty gin sour – both beverages provide a real fruity tartness that have to be tasted to be believed.
You can make these awesome cocktails with a classic European gin or one of the numerous incredible Australian gins that have made their way onto the international stage , similar to Australian wines.
The choice is yours, but you're always going to be in for a pretty refreshing cocktail.