Car Shopping Tips & Tricks for First-Time Buyers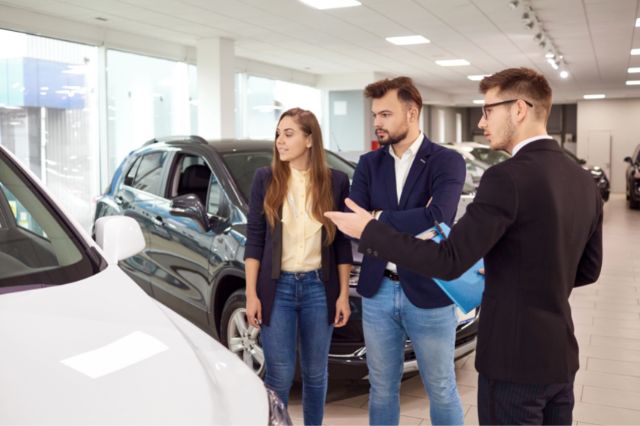 So you're finally ready to buy your first car. Congratulations! This is a significant milestone. But with great power comes great responsibility. Shopping for a vehicle can be daunting, especially if you're doing it for the first time. But don't worry, we're here to help. Here are some tips and tricks for first-time buyers that will make the process much easier.
Do Your Research Ahead of Time
One of the most important things you can do before you start shopping for a car is to do your research. Figure out what kind of car you want and what your budget is. Read reviews online and talk to friends or family members who might have some helpful insight. Once you have a good idea of what you're looking for, you'll be in a much better position to negotiate with dealerships and get the best possible deal.
Shop Around for Insurance Rates
Some cars are more expensive to insure than others, so when researching your car choices, consider how the vehicle, your record, your residential area, and similar factors will affect your insurance rates. Find out the cars that are the cheapest to insure from your local agents, and use that as a jumping point in your research. Ask about discounts, join your parent or guardian's policy, bundle other procedures for a multi-policy discount, and generally keep an eye out for ways to save cash on your monthly insurance premiums.
Figure Out Your Budget
Another important step when it comes to buying your first car is to figure out what your budget is. This means looking at how much you can realistically afford for your monthly payments and factoring in other costs, such as insurance and maintenance. Once you have a clear idea of your budget, you'll be better equipped to find the perfect car for your needs and stay within your financial limits.
Get Pre-Approved for a Car Loan
If you need to take out a loan to afford your new car, getting pre-approved for one before you start shopping is essential. This will help ensure you're getting the best possible interest rate and avoid any unpleasant surprises down the road. It also gives you more negotiating power and helps you stick to a budget when you go to the lot to buy your car.
Consider New vs. Used Cars
When buying a car, one of the most significant decisions you'll have to make is whether you want to buy a new or used one. Both have pros and cons, depending on your situation and what's most important to you. For example, new cars are more reliable and have the latest safety features, but used cars are often cheaper. Another example is that older cars generally find it easier to do basic maintenance tasks. In comparison, newer cars often require special tools and training for essential repairs and upkeep. Do your research and decide which option is best for you ahead of time.
Don't Be Afraid to Walk Away
Remember, the dealership is not your friend. They want to sell you a car and will use whatever tactics they can to get you to buy one that's out of your budget or not suitable for you. If you feel like you're being pressured into making a decision, walk away. There are plenty of other dealerships, and you're not obligated to buy a car from the first one you visit. You're also not obligated to buy the first car they show you. This is a significant investment that you'll be tied to for two-five years, be sure you'll be happy with your choice.
Take Someone You Trust to Advise You on Mechanical Matters
If you're not familiar with how to take care of a car, it's a good idea to find someone who is and ask them for advice. Whether that means finding an experienced friend or relative or seeking a mechanic, having another set of eyes on your car can help ensure that you're taking proper care of it and don't end up with any significant mechanical issues down the road. By getting expert advice on how to best care for your car, you can rest easy knowing that it's in good hands and avoid spending unnecessary money on maintenance or repairs.
Stand Your Ground
Shopping for a car can be an overwhelming experience, especially if you're doing it for the first time. But if you do your research ahead of time and know what you're looking for, it doesn't have to be so daunting. And when in doubt, walk away—plenty of other dealerships are waiting to give you the best deal possible on the perfect car for you.