Is the Used Car Market Growing?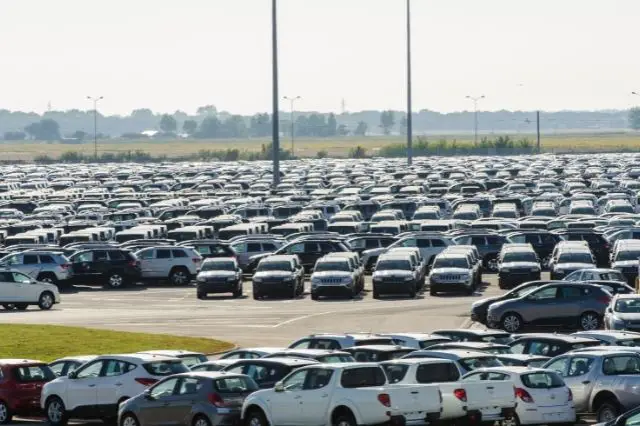 The UK used car market grew in 2021, with 7,530,956 units changing hands. This represents an opportunity for both buyers and sellers: there's plenty of demand out there for used cars and the supply is also there for consumers to find a good deal. Below, we explore how the used car market is growing and what the future may hold.
Transactions growing
Based on the number of transactions, the used car market appears to be growing healthily. Indeed, in the UK in 2021, used car transactions increased by 11.5 per cent. This total still sits around five per cent below the pre-pandemic levels, but it does show healthy signs for an industry that contracted as people used their cars less during the pandemic. Much of this was driven by an interest in used electric vehicles and used hybrid vehicles. With the UK moving towards net-zero targets with low emissions zones and further incentives for electric vehicles, it makes sense for many consumers to pivot away from the traditional combustion engine.
The benefits of buying a used car
There are plenty of benefits to buying a used car. And as consumers realise these advantages, second-hand sales have grown increasingly popular. For a start, brand-new cars depreciate precipitously – if you want an asset that will hold its value better, it could be worth going for a steadier used car instead.
Used cars also benefit from cheaper taxation. Usually, vehicle taxes are determined according to the current retail value of the car – although this figure can change depending on the environmental performance of the vehicle. It's always worth checking beforehand but going for a used car should save you money on your taxes. There's no point in saving lots of money when you buy the car if it will cost you a fortune afterwards.
If you carefully research the used car you're buying, you could also benefit from plenty of supplementary features without paying a premium. When you're purchasing a new car, any additional features will add significant fees to your price. Especially, if it's cutting-edge technology. However, in the used car market, these perks usually don't affect the price too much.
There are other smaller perks to buying a used car too. If it breaks down or requires new parts, these should be cheaper than if you had a new car. This is because the parts should be readily available, unlike new car parts which might have to be sourced from the official retailer. What's more, with a used car, you'll be able to drive it from the day you buy it. With a new car, you can often wait a few weeks as you wait for your vehicle to be shipped over. This is just one of the many practical reasons why a used car can benefit you.
2022
With prices set to rise, now could be the perfect time to buy a used car if you've been weighing up the decision. This is because the stock in the second-hand market is set to dry up: a lack of semiconductors means that there'll be fewer options available to consumers in 2022. And with demand remaining high, this could create a volatile market. If you feel like now is the perfect time to enter the used car market, you could consider finding a used Volkswagen in London ahead of the crowd.
Conclusion
Buying a used car comes with many benefits. And it's unsurprising that consumers turned toward the second-hand market in 2021. But with potential supply issues ahead, now could be the best time to capitalise on the used-car market before it becomes less advantageous for the buyer.