Comparing SCM System Software for Different Uses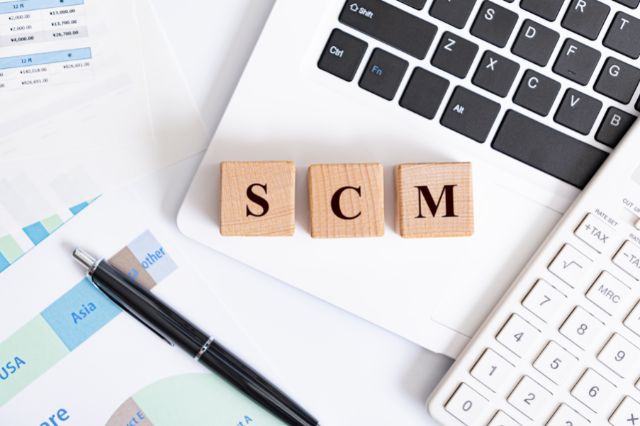 Today's logistics industry is changing quickly. Even before the product shortages and shipping crises associated with the pandemic began, manufacturers, transport companies, warehouses, vendors, and others along the supply chain were beginning to think differently from their predecessors. Instead of managing each step along the supply chain separately, the availability of technological tools and the possibilities opened up by globalization fueled a push toward broader collaboration. 
Since then, the tendency towards the system-level organization, and the prevalence of associated increases in automation, has only increased. Businesses that have yet to get on board with the growing trends toward the automation of supply chain management (SCM) will soon be left behind. Those responsible for choosing how to move forward can read on to learn how to compare SCM systems for various uses and start to get caught up.
What to Look for in SCM Systems for Manufacturers
As products become increasingly complex, so too does the process of manufacturing them. Instead of being able to complete a product at one facility using simple parts that can be machined on-site, the manufacturing of most of today's consumer goods requires the sourcing of not just materials but also completed components from other facilities. An SCM system for manufacturers needs to take that into account. Good options will offer:
 Effective collaboration portals
Bid and spend modules
Order fulfillment tools
Strong supplier management tools
Effective data analytics and demand forecasting
Compliance and auditing assistance
What to Look for in SCM Systems for Transport Companies
Modern freight transport companies have a different set of challenges. They face increased competition, driver shortages, and the advent of new technologies like driverless trucks that stand to change the entire industry in the near future. They need SCM systems that help to cut costs with:
 Bid management
Route planning
Shipment tracking
Advanced data analytics
Load matching
Improving the transport company's workflow by using data-driven insights to optimize things like cold chain logistics to reduce waste and fleet maintenance to eliminate unnecessary downtime is also essential. A good SCM system will help.
What to Look for in SCM Systems for Warehouses
The SCM systems designed for modern warehouses are sometimes referred to as WMSs, or warehouse management systems. Companies should look for fully integrated WMSs, though, with a focus on features like:
 Detailed inventory tracking
Logistics management tools
Effective vendor management tools
Material handling capabilities
Automation features
Real-time analytics
What to Look for in an SCM for Retailers
Retailers form the last link in the supply chain, but it's a crucial one. They need effective order management modules, tools to help with demand forecasting, effective systems for customer and vendor relations management, and more. 
There are also few other circumstances under which it's so important to have effective data analytics and reporting modules in place. If retailers don't know how consumers are responding to products, they won't be able to accurately predict demand and contact vendors in time to ensure a steady supply of goods.
When Supply Chains Are Well-Managed, Everyone Wins
Supply chain management doesn't apply to just one or to just several, parts of the process that turns materials into products and gets them to where they need to go. In today's highly globalized world, many products are assembled in one country using parts from another for sale in a third. Using an appropriate SCM system for each step of the process is the key to making sure that every link in the supply chain can play its vital part.