How to Enjoy Dating in the Golden Years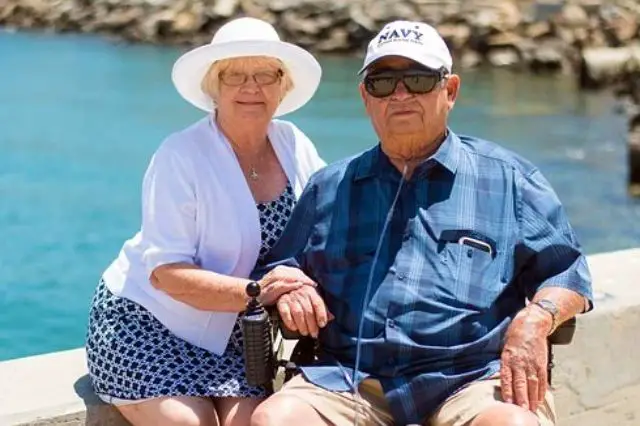 To have somebody by your side to provide you with genuine companionship in your golden years is one of life's best pleasures. It's nice to wake up daily beside someone with whom you enjoy conversing and having your morning coffee.
It can be tempting to think that dating in your golden years has to be a dreary and dull experience. After all, you are no longer young, your energy levels may not be quite as high as they once were, and you may no longer feel as confident about your appearance.
However, the fact is that dating in later life doesn't have to be a negative or uncomfortable experience. If you don't feel confident in this arena, it's best to seek the guidance of a dating coach. Dating coaching for men or women teaches you how to build confidence, communicate effectively, and develop a healthy relationship with your romantic partner. Such coaches offer various services, including one-on-one sessions, group workshops, and online courses. Whether you're looking for a new romantic partner or just hoping to enjoy some quality time with someone special, there are plenty of ways to make dating in the golden years enjoyable and fulfilling.
1. Start Slow
You would be wise to take it slow and keep things light at first. Resist the urge to dive right into a whirlwind relationship. Going into senior dating with a laid-back attitude makes things less stressful for you.
It also takes the pressure off your date. It is alright if you don't feel like starting a relationship immediately; the key is putting yourself out there. Joining neighborhood clubs or volunteering will help you ease into social situations.
Taking things one at a time allows you to get to know the person and build a strong foundation of trust, respect, and understanding. Remember that rushing into a relationship can lead to mistakes, misunderstandings, and disappointments. Going slowly helps you avoid these pitfalls. It also gives you the time and space to think about what you want in a relationship.
The more socializing you do and the more people you meet, the more likely you are to develop an organic romantic connection with someone.
2. Get Out of Your Comfort Zone
You may have difficulty resisting the pressure to change who you are to conform to the other person's idea of the ideal mate when you are attracted to them. While it would make sense to soften some characteristics of your own personality to resemble theirs, honesty is crucial.
The relationship will deteriorate over time and leave you feeling empty if you hide certain aspects of yourself. Be honest about your dislikes, hobbies, and passion.
Invite the other person to participate in your hobbies with you, discuss your interests with them, and be vulnerable. You may be pleasantly surprised to realize that they share your passions.
On the same note, don't exclude yourself from discovering new things or discovering a different aspect of something because your date is interested in it. It's never too late to start a new hobby or develop a new appreciation for something.
3. Set Clear Limits
Communication is essential when dating. Talking with your date about how serious you want things to get can help keep your expectations—and theirs—realistic. It prevents you from unintentionally hurting each other.
By setting clear limits, you can control your life and choices and avoid feeling taken advantage of or manipulated. This way, you're protecting your well-being, which is vital for your physical and mental health.
Speak up if there is something you want to do with your date, and let them know if you have any emotional or physical boundaries.
Keeping your date informed about the activities you'd like to do might be a simple way of setting limits when dating. For example, you should suggest an alternative activity if your date wants to go bowling, but you know it will aggravate your carpal tunnel syndrome.
Always pay attention to your date's needs and desires. That way, both of you will have a good time.
4. Be Honest
People typically upload only the best versions of themselves on the internet. They will likely upload their most beautiful images, the funniest clips, and the happiest news. That, however, is not how life really is.
It's better to get off to a good (honest) start if you want to build a lasting relationship with a new person. While you don't need to air all your dirty linen, you shouldn't try to paint a picture of perfection.
For example, you should post recent images of yourself -not when you were 20 pounds lighter or ten years younger. Talk about your true interests, not made-up hobbies that you think will make you look interesting. Be honest about what you want, whether it's a short fling or a dedicated long-term relationship, above all else.
It's also important to be open and honest about your past, including former relationships, as this can help build trust and prevent misunderstandings.
5. Look Online
Online dating is not just for teenagers. You can use various free, user-friendly senior dating websites to meet the love of your life. Online dating is fantastic because it lets you expand your social network and meet people you wouldn't have met.
Additionally, it makes it possible to know someone before seeing them in person. Forming intellectual and emotional connections before you meet can improve the quality of your relationship.
If nothing else, it's worth a shot! Many dating apps come with instructions for safe usage. You never know who you might meet.
Check out senior dating apps tested by DatingAdvice and increase the chances of meeting the love of your life.
6. Set Realistic Expectations
The senior adult dating pool keeps expanding as individuals live longer, healthier lives, but it's still rather small. You will be disappointed if you sign up for a dating website with very strict, unrealistic conditions.
Of course, you want to feel a connection with the person you end up dating. But remember that there will probably be signs of that age if you are dating someone your own age. Do not be put off by a few (or many) gray hairs!
Are you an older adult, recently separated, and trying to get back into the dating world? You might have noticed that dating has changed completely during the past few decades. Things aren't what they used to be. Today, you don't necessarily need to meet at work, high school, or church gatherings.
People now connect online. And doesn't it just make sense in a world where banking, shopping, and appointment-setting activities are all online? Take advantage of the above tips to improve your dating experience even in your golden years.