Everything You Need to Know Before Buying Shiba Inu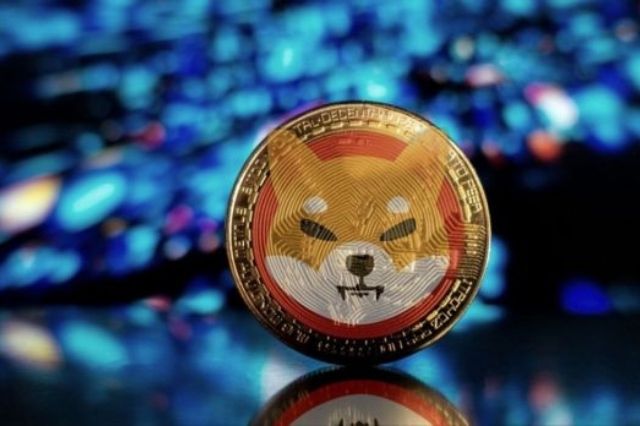 Shiba Inu is popularly known as the meme coin with the 'Shiba Inu' – a Japanese dog breed as its mascot. In 2021, the altcoin became significantly famous, gaining more views than Bitcoin itself. In October 2021, Shiba Inu was one of the top crypto assets based on 24-hour trading volume globally. 
If this crypto asset has caught your fancy and you wonder how to buy Shiba Inu, read on for information on how to start with the process.
What Is the Origin Story of Shiba Inu?
In August 2020, Shiba Inu was created as an altcoin of Dogecoin by an anonymous person called Ryoshi. At its inception, the creator of Shiba Inu sent 50% of the tokens to Russian Canadian billionaire and co-founder of Ethereum, Vitalik Buterin.
This allocation is considered one of the main reasons why the token gained popularity and rose in price. However, Vitalik soon donated 10% of Shiba Inu tokens to the Indian COVID-19 relief effort, and the remaining 40% was burned forever. 
What Is Shiba Inu?
Shiba Inu (SHIB) is a token built on the Ethereum blockchain. Crypto assets with their own blockchains are known as coins, whereas assets built on existing blockchains are known as tokens.
SHIB was created as a competitor for Dogecoin, and thus, the token is aptly named the 'Dogecoin killer.' There are several dog-themed crypto assets in the marketplace, but Shiba Inu has proven to be a fierce competitor to Dogecoin. 
The three tokens currently available in the Shiba Inu ecosystem are SHIB, LEASH, and BONE. They also have their very own proprietary decentralised exchange known as the ShibaSwap. If you want to be a part of the 'ShibArmy' and vote on upcoming proposals, you can consider buying BONE, a governance token. Elon Musk once tweeted about getting a Shiba Inu as a pet, which pushed the token price by almost 300%.
How Is Shiba Inu Different from Dogecoin?
Dogecoin, inspired by Bitcoin, runs on its blockchain technology. Shiba Inu, on the other hand, runs on the Ethereum network. While Dogecoin has established itself as an acceptable mode of payment in some markets, Shiba Inu is still building its legitimacy and utility in the mainstream market.
Both Dogecoin and Shiba Inu have high circulation availability. For example, about 100 billion Dogecoin and over 300,000 billion Shib Inu tokens are in circulation. Such high availability keeps the entry barrier pretty low for investors.  
How to Buy Shiba Inu?
If you are wondering how to buy Shiba Inu, a reliable cryptocurrency exchange is one of the safest answers.  Look for a trading platform that provides you with the option of trading a range of crypto assets at low fees.
To start with the trading, you will first have to create your account on the exchange's platform by providing personal and identification details. The crypto exchange will then proceed with the verification process. Once your identity verification is complete, you can transfer funds to your newly created account. Depending on the platform you choose, you can transfer funds using different methods like credit or debit card, bank transfer, PayID, or POLi.  
Once you make the deposit, the funds can be utilised to purchase Shiba Inu tokens. In addition, you can store the tokens in the wallet associated with the exchange platform on successful purchases. 
Due to the low prices, Shiba Inu tokens may seem like an enticing investment. But consider all risk factors before investing in cryptocurrency as the market can be volatile.  
One of the easiest ways to buy Shiba Inu tokens is through a safe and secure cryptocurrency exchange. When choosing a cryptocurrency exchange platform, look into features such as crypto assets available for trading, registration process, platform security, trading fees, and customer service for a smooth trading experience.