Getting the House Ready for Christmas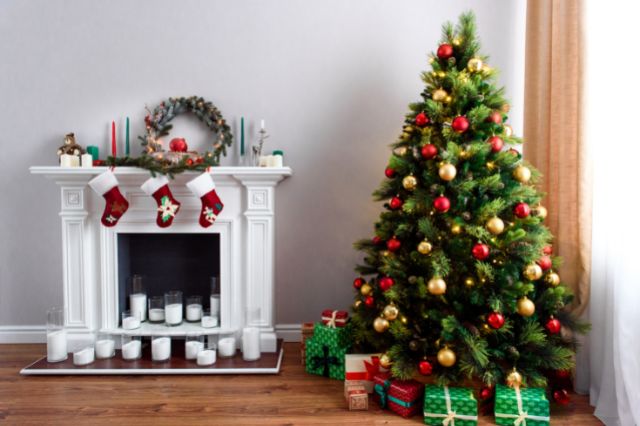 With the festive season creeping up on us, it can feel like the most stressful time of the year rather than the most wonderful.
If you have guests due for the holidays, it can add to the pressure of trying to organise and prepare ahead of the big day. Family drama, kids fighting over presents, aiming to please everyone's dinner expectations – there are some things you can't control.
But with our top tips on getting your home ready for the celebrations, you'll have one less thing to worry about. Leaving you free to sit back and enjoy a tipple before chaos ensues!
Declutter
Dragging the Christmas decorations out of storage provides a great opportunity to carry out a declutter. Whether you hide your festivities away in the cellar, attic, spare room or the garage, use this time to have a thorough clean and get rid of all the items you haven't used in the past year (decorations aside, obviously). This will free up space and give you a clean slate for the new year.
Not only that, having a good clear out is often cited as being just as good for the mind as it is for the home.
Decorate
Once you've had a good old clean, the fun can begin! Decorate main living spaces with larger items such as trees, stockings and wreaths. In smaller rooms or spaces such as hallways and landings, try adding a few indoor Christmas lights for a warm, cosy feel.
If you prefer the minimalist look, add a few carefully selected candles or ornaments for a tasteful yet atmospheric look, throughout your home.
Prepare the guest room
If you have friends or family coming to stay, get the guest room ready in advance by ensuring it's tidy. Have fresh bedding and towels at the ready and add a few festive touches to the room to help get your guests in the Christmas spirit.
Begin stocking up on food
Being prepared in advance means you're more likely to be able to take advantage of offers and deals at local stores and supermarkets. Plus, you won't have to worry about missing out on your favourite festive snacks.
Plan your Christmas recipes early so you know exactly what you'll need. You could always batch cook a few emergency meals beforehand too, which can be especially handy if you've got a houseful over the holidays.
Presents
Don't be tempted to leave your shopping until the very last minute. Allow yourself enough time to buy, wrap and deliver the gifts.
It's helpful to set aside some time to wrap them all at the same time. Dedicate a specific space in the home where you can easily access everything you need.
Whilst we can't guarantee a hassle-free holiday season, by following these tips you can make sure you're as prepared as possible to enjoy the fun-filled festivities!