Hat Game Strong: 6 Tips for Rocking Bucket Hats with Confidence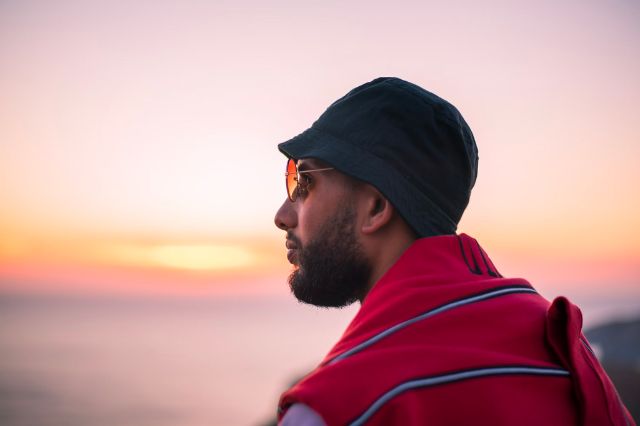 If there's one thing the fashion world has been buzzing about lately, it's bucket hats. This iconic accessory is making a huge comeback and with good reason – they offer an effortless way to make any outfit look street-style ready. Not only are these timeless pieces incredibly versatile, but they also provide protection from the sun, rain and wind– what more could you want?
With their playful shape and bright colors, bucket hats can be a great conversation starter for your style – but don't feel intimidated! We're here to help you uncover the secrets of rocking this trend with plenty of confidence. Read on to get our top 6 tips for taking your hat game strong!
1. How to pick the perfect hat
Whether you're looking for a stylish accessory for a summer day out or protection from the sun, a bucket hat can be the perfect choice. However, with so many options to choose from, it can be overwhelming to find the perfect one. When searching for your ideal bucket hat, first consider the material. Seek out a breathable textile that ensures a cool and comfortable feel.
Next, decide on the style and color that best matches your personal fashion sense. From bold patterns to classic solids, there's a bucket hat to fit every taste. Finally, make sure to try on different sizes to find one that fits comfortably and securely. With these tips in mind, you'll be sure to find the perfect bucket hat for any occasion.
2. Make sure the bucket hat fits right and doesn't look too big or small
While the bucket hat's overall size is important, the focus should also extend to its brim. The brim shouldn't be too wide or too narrow – a medium-width brim provides the ideal balance, offering protection from the elements without overwhelming your face. Remember, the hat should complement your features, not overshadow them.
Also, the hat should sit comfortably on your head, not too tight that it leaves an imprint on your forehead, but not too loose that it risks flying off with a gust of wind. A well-fitted bucket hat should feel secure but comfortable, allowing you to move freely without constantly adjusting it.
3. Dress it up or down
Bucket hats can be dressed up or down, making them suitable for a wide range of occasions. Whether you're pairing it with a breezy summer dress or a chic tailored suit, trendy bucket hats can add an element of street charm to any outfit, making them a must-have accessory in your wardrobe.
For a more casual look, pair your bucket hat with shorts and a T-shirt. To elevate your style, try wearing it with a maxi dress or jumpsuit. You can even add a bucket hat as the finishing touch to a formal outfit, adding a playful twist to your look. With so many options, there's no limit to how you can wear this stylish accessory.
4. Accessorize with confidence
One of the keys to nailing any trend is finding ways to incorporate it into your existing wardrobe. Bucket hats are no exception – they can be effortlessly paired with other accessories for a complete and fashion-forward look. For a casual daytime look, pair your bucket hat with sunglasses, a crossbody bag, and some chunky sneakers.
Or for an evening out, try mixing your bucket hat with statement earrings, a stylish scarf, and some strappy sandals. The opportunities are endless – just make sure to have fun and show off your personal style with confidence.
5. Pick the right color
Selecting the appropriate color for your bucket hat can significantly influence your overall look. Consider your outfit and its predominant color scheme and your personal style when choosing. If you prefer a minimalist, sleek look, opt for neutral colors like black, white, or beige. Alternatively, if you're the adventurous type, a brightly colored or patterned bucket hat could be a fun addition to your ensemble. Remember, the key is to pick a color that not only complements your outfit but also reflects your personality and style.
Get Creative
Embrace your creativity when selecting a bucket hat. Today's fashion market offers a wide array of designs, from minimalist styles to bold patterns and vibrant colors. Don't limit yourself to the traditional; instead, explore unique options that embrace your individuality.
Experiment with different materials, like denim or corduroy, for a distinctive look. Or try bucket hats with added details such as embroidery, patches, or even fringe. Remember, fashion is a form of self-expression, and your choice of bucket hat should reflect who you are and what you love.
6. Accessorize with eyewear
Pairing your bucket hat with the right eyewear can make a significant difference in your overall look. Whether you prefer sunglasses or goggles, the key is to find a style that complements both your face shape and your bucket hat. Aviator sunglasses, for instance, offer a classic look that pairs well with most bucket hat styles. On the other hand, round or cat-eye glasses can lend a retro vibe to your ensemble.
Whether you're going to the beach or to a party, don't shy away from colored lenses or frames that match or contrast with your hat for a more playful or edgy look. The most important thing is to choose eyewear that makes you feel confident and comfortable.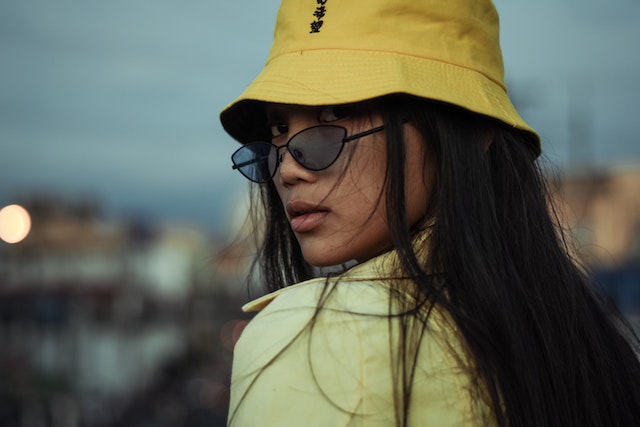 The bucket hat transcends fashion trends to offer a stylish, versatile, and practical accessory for any occasion. Its broad-ranging usability makes it a must-have addition to your wardrobe. Whether it's a day at the beach, a casual get-together, or an elevated social event, a bucket hat can seamlessly blend in while adding a touch of personality to your attire. With a plethora of colors, patterns, and materials available, you're sure to find one that resonates with your style and preference.
The right pairing with other accessories like eyewear can significantly enhance your overall look. Remember, fashion is a form of self-expression, and your bucket hat is an exciting platform to showcase your unique style and confidence. So, get creative, have fun, and let your bucket hat be a reflection of your individuality.