How Musk's Ownership of Twitter Has Affected the Platform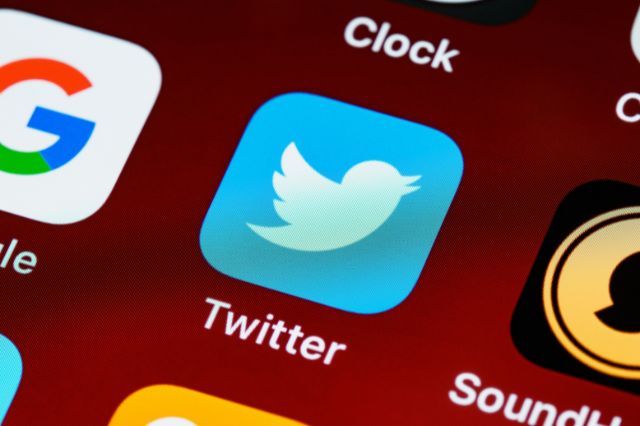 Since Elon Musk's acquisition of Twitter in October 2022, the platform has been on a wild ride, with many changes and upheavals. This has led to speculation about the future of the social network.
On the occasion of Twitter Day on March 21 and the social network turning 17, let us take a closer look at how the platform has changed over the past year and what developments are expected.
Impact on User Growth
Based on research by ExpressVPN, despite attracting new users and keeping old ones engaged in the platform, Twitter is still expected to lose 33 million users worldwide by 2024. The platform currently has over 354 million active users, of which 260 million log in daily.
Independent research firms, Apptopia and Sensor Tower reported that Musk's $44 billion acquisition of Twitter generated new interest in the social media giant.
For instance, Apptopia found that during Musk's first 31 days as CEO, Twitter downloads in the United States averaged over 125,000 per day, a 42% increase over the previous year.
Sensor Tower also noted a slight increase in overall activity. After Musk's purchase, it was reported that the daily number of active Twitter users worldwide increased by 2% compared to the previous month. This is a 4% increase from the same time frame a year prior.
Musk recently boasted that new user signups were at an "all-time high" due to his influence. However, social media experts predict that the spark of interest in Twitter is fleeting.
Instead, they predict that when Musk took over, individuals joined the platform because they were concerned about its future, whether it would fail under his leadership, and that many would lose interest quickly.
Challenges since Musk's Takeover
Since his acquisition of Twitter, Elon Musk's leadership has been criticized, as he laid off half of Twitter's workforce, leading to an infrastructure and content moderation problem.
However, Musk's most significant challenge has been the Twitter Blue verification system, which has gone through multiple iterations, with some controversial decisions and subsequent reversals.
Despite the initial chaos surrounding the system, the revised launch has been largely successful, filtering out fake influencers and building user trust.
Insider Intelligence principal analyst Jasmine Enberg predicts that users will start leaving Twitter in 2023 due to technical issues and unsavory content, which will be difficult for Twitter's skeleton staff to handle.
Twitter Blue Chaos
One of the most significant challenges Musk has faced since acquiring Twitter has been the Twitter Blue verification system. The system, introduced in November 2022, was intended to allow anyone to become verified if they paid an $8 monthly fee.
However, controversy erupted when Twitter announced that government accounts would be allowed to keep their blue checks for free while others had to pay.
The controversy continued when Twitter launched its new Twitter Blue verification, and parody accounts and controversial groups, such as the Taliban, became Twitter-verified.
Within a day of officially launching the paid verification system, Twitter reversed its decision and postponed its release until after the midterm elections.
Twitter then announced that it would employ two separate colored checkmarks, one blue and one gray, to differentiate purchased Twitter Blue checks from official verified accounts. Conversely, Musk chose to cancel the gray checks, calling them an "aesthetic disaster."
Following the removal of gray check marks, Twitter reintroduced them on November 11 and simultaneously announced the suspension of Twitter Blue.
Eventually, Twitter's verification system featured three different colors for different types of accounts: yellow for verified companies, gray for government accounts, and blue for individuals.
Although Twitter Blue encountered some initial issues, its relaunch in January 2023 is now widely regarded as a success. The new system version includes a verified checkmark and higher-ranking replies, allowing for 60-minute video uploads.
In addition, Twitter Blue now allows for 4,000-character tweets and has reduced the number of ads for Blue subscribers by half.
However, Musk announced in February 2023 that he would remove Twitter blue ticks from people who had not paid for them, including legacy accounts. The move caused some backlash, but many users stayed on the platform.
Conclusion: Future of Twitter
Musk's leadership of Twitter has raised questions about the platform's future. After losing half of Twitter's top advertisers, Musk hinted at a new approach toward advertising, proposing the creation of a super-app called X, which would offer multiple services such as shopping, ordering food, and ride-hailing.
Although there are concerns regarding the viability and desirability of such an ambitious undertaking, if Musk succeeds in realizing X, it has the potential to play a pivotal role in determining the future success of Twitter. Despite the challenges, Twitter Day 2023 showed that the platform remains a relevant and important player in the digital world.