What is a Greenhouse & How to Choose a Greenhouse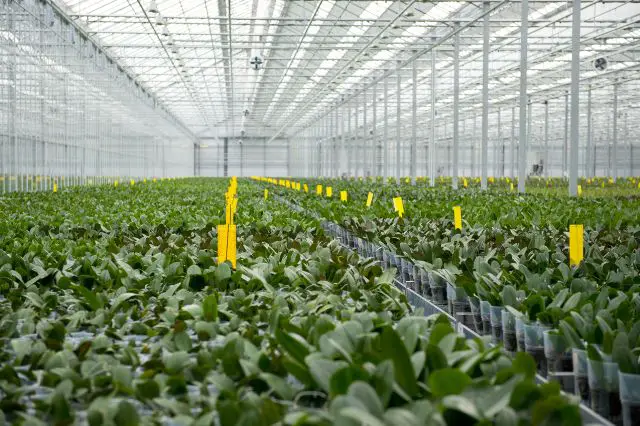 When it comes to gardening, one of the most popular pieces of equipment is a greenhouse. This structure provides a warm and protected environment for plants to grow in and can be used to extend the growing season into later months. It's also great for propagating seeds or keeping vulnerable plants safe from extreme weather conditions.
Benefits of Greenhouses
A longer growing season – It can extend the amount of time that plants are able to produce fruit or vegetables. For example, some regions experience cold winters which would normally prevent them from being able to grow certain crops. By having a greenhouse, they can still be able to enjoy these seasonal fruits and vegetables.
Protection from extreme weather – Plants are vulnerable to hot, dry conditions or freezing temperatures which can cause them damage. A greenhouse provides protection from these by having a climate-controlled environment.
More control over growing conditions – By controlling the temperature, humidity, lighting and other factors, plants can be kept healthy and thriving in the greenhouse. This allows the grower to get the best out of their plants and produce superior results.
Increased productivity – Greenhouses allow for increased yields as there are fewer environmental factors affecting the growth and production of vegetables or fruits.
How to Choose a Greenhouse
When it comes to choosing the right greenhouse for your needs, there are several considerations to keep in mind.
Type of Plants You Wish to Grow
Different types of plants require different environmental conditions. Tropical plants require higher levels of humidity and warmth while cacti and succulents prefer a dryer climate with plenty of sunlight. Determining the types of plants you want to grow will help you decide which type of greenhouse is best for your needs.
Works Great as Hot Tub or Sunroom
In addition to providing an environment for growing plants, many greenhouses are used as hot tubs or sunrooms. These structures can provide a soothing atmosphere where you can relax and enjoy the natural beauty of your garden. Hot tubs and sunrooms also help reduce energy costs by trapping heat inside the greenhouse during cold weather. Orangerie Greenhouse is well suited for this purpose as they provide a large amount of space and can be outfitted with a variety of heating options.
Size and Cost of the Greenhouse
The size of the greenhouse, as well as the cost, should be taken into consideration when choosing a greenhouse. A larger and more expensive structure will provide better insulation, but it may not be necessary for your needs. If you plan on a business venture, such as growing plants for sale, then you will likely need a larger structure. If your goal is to simply enjoy the beauty of your garden, a smaller and less expensive greenhouse may be more suitable.
Ease of Assembly & Maintenance
Finally, it's important to consider how easy the greenhouse will be to construct and maintain. A kit greenhouse may be a good choice for someone who doesn't have much experience in building. They are often easy to assemble and require minimal maintenance. If you plan on using your greenhouse for more than just growing plants, then it's important to consider the ease of use as well. Some greenhouses come with automated systems that make watering and temperature control easier and more efficient.
Customization
When choosing a greenhouse, you may also want to consider the possibility of customization. Do-it-yourself projects such as adding shelves and racks can be a great way to customize your greenhouse to suit your particular needs. You might also consider investing in additional features such as automatic irrigation systems or ventilation fans to help keep temperatures regulated during hot summer days.
Safety
It's also important to consider the safety features of the greenhouse when making a purchase. Look for greenhouses that are designed with secure locking systems and sturdy frames, as well as UV-resistant materials that will protect against damaging rays and extreme weather conditions. Additional features such as insect screens, insect traps, and automatic shutters can provide additional protection while keeping pests at bay. With these features in place, you can rest assured that your greenhouse is both safe and secure.
Conclusion
No matter what type of greenhouse you decide on, it's important to consider all factors before making a purchase. By taking the time to review your needs and researching different products, you can ensure that you select the perfect structure for your garden or business venture. With the right greenhouse in place, you can create an ideal environment for your plants to flourish.