Denver Dispensaries: How to Find the Best Weed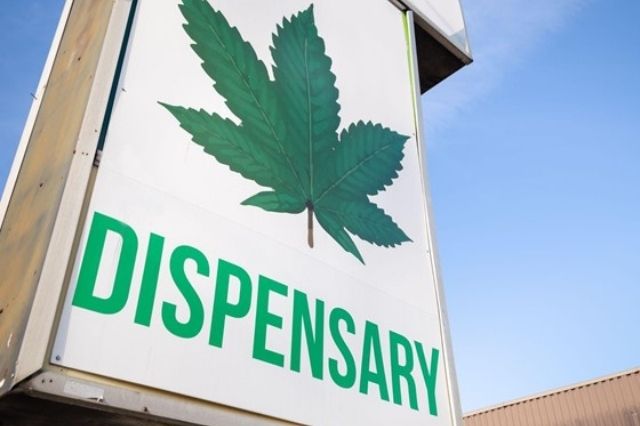 Weed in Denver
Colorado has a long history of cannabis. After all, it is one of the leading states on legislation to legalize mari###na for medical and recreational uses. Along with its west coast partners in leading this charge, Denver and Seattle are the largest cities at the forefront of complete legalization of mari###na use. Other states that were on a similar track as Colorado are California, Washington, and Oregon.
Colorado wasn't the first state to legalize medical mari###na (that was California in 1996), but it was the first to legalize recreational use, along with Washington, in 2012. Between these two milestone events, a trend sparked that has since spread to every other state in some capacity, at the very least leading to debate on the historic criminalization of mari###na and its products.
While weed may not seem hard to find in Colorado, it's still wise to sort things out ahead of time by choosing a dispensary that is convenient and has everything you need. Different dispensaries carry different mari###na products, including THC and CBD specifics, as well as a variety of mari###na strains. Weedmaps helps you find your perfect Denver dispensary.
Best Dispensaries in Denver
Dispensaries are not a new sight in Colorado. That said, it can be a bit overwhelming to find the spot that works for you, and to sift through the many options.
When looking for a dispensary to make your regular stop, there are a few key things to keep in mind. Of course, location can make or break the convenience of your store. Beyond that, things like quality can impact your decision, but it can be tough to define quality in this industry, and often, that comes down to your personal preferences. Try out a few dispensaries to see what matches best! Similarly, the product selection is likely to influence your decision, particularly if you enjoy different methods of delivery.
These different considerations may carry different weights depending on what use of cannabis you need. For more medically specific uses, you'll need to make sure your source has exactly what your doctor has asked for or recommended. Dispensaries carry a variety of strains, but not all of them will carry the same strains. Some also offer a larger variety of other cannabis products, like CBD oils and different gummies.
History of Marijuana in Colorado
Like most states, Colorado originally banned mari###na use in 1917 as part of the movement to increase drug control. By the hippie era in the 60s and 70s, weed was back in full swing, but it was still a few more decades before the state legalized mari###na for medical use in 2000. Later still, it legalized mari###na for all recreational use, and in 2012, Colorado and Washington became the first states to do so.
Medical Uses of Marijuana
Marijuana has been used as a medical treatment for dozens of circumstances for many years. One of its most common uses is as a pain reliever. It can be used to relieve pain from one-time things like accidents, and is great for reducing swelling that can cause pain. Because of this, it's been shown to effectively treat certain aspects of conditions like glaucoma, which usually puts pressure on the eye. mari###na can also be very effective against chronic pain, and even provides relief for serious conditions like cystitis, endometriosis, and even fibromyalgia. Mari###na is also an excellent substitute for traditional painkillers like Aleve and Advil, for folks who have kidney problems and can't take these.
But pain relief isn't the only thing that medicinal use of mari###na does. It's an effective treatment against regular seizures, and is even safe for children suffering from epilepsy. Other studies show the benefits of mari###na in treating totally different issues as well. It's shown promise as a treatment for developing studies on autism, and has helped slow the onset of Alzheimer's disease. It's even helpful as a cancer-fighting treatment!
Recreational Use — Weed in Colorado
Recreational mari###na use is becoming more mainstream and accepted by the day. Mari###na is quickly becoming a respected drug that most people can turn to to help with a huge variety of issues and concerns, outside of strict medical use.
Recreational use carried a stigma for much of the last century, but not so much anymore. Studies across the board show the beneficial effects of mari###na, and continue to highlight the minor consequences — especially relative to the relief it brings to so many people.
Beyond treating and relieving serious medical conditions, marijuana has a wash of other benefits, including:
Anxiety and Depression
PTSD
Regulating Diabetes
Weight Loss
Helping to Curb Alcoholism
Replacing Focus Drugs for ADHD/ADD
Pain Relief