How to Get Rid of Cannabis Smell from Your Car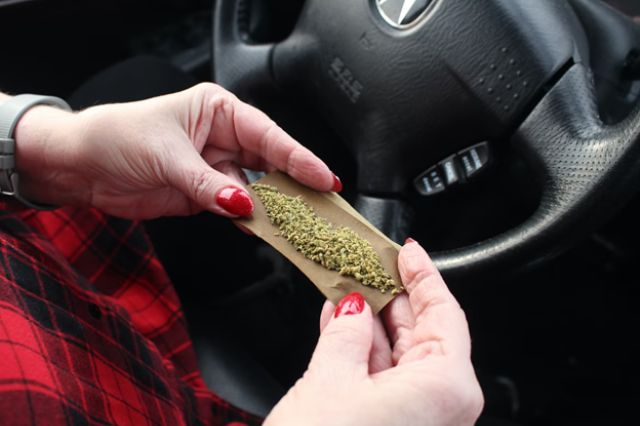 Hotboxing with friends, smoking in the garage to avoid bothering others, or transporting buds can leave your vehicle smelling like a cannabis farm. Suddenly, you need to know how to get the weed smell out of your car.
Many new weed strains of Homegrown and other farms are low-odor, but the scent is inevitable if you're a fan of old-school ganja.
1. Air Out Your Car
Learning how to get weed smoke out of the car doesn't always involve special products and hours of scrubbing seats. If you only transported a pack or someone who recently toked, airing out the space is easy and effective enough.
Open the doors on a dry and breezy day to freshen the interior. You can also drive around with the windows down to increase the air circulation.
Need a super-quick fix? Roll down the windows and put a small fan inside your vehicle. It'll expel the hot and aromatic air in minutes.
2. Use Essential Oils
What if the package or person you drove was particularly malodorous? You should still ventilate the car, but this technique won't work alone. Since you can't entirely eliminate the fragrance with clear air, it's best to replace it with something inconspicuous.
Essential oils are your friend here. Grab a diffuser and a bottle of an aromatic substance and let the tool dispense the sweet-smelling mist.
Tip: Portable diffusers are must-haves. They're affordable and come in handy whenever there's any offending smell in your vehicle, not just mari###na smoke.
To get rid of the weed smell in a car, use peppermint, patchouli, lemongrass, or lavender oil. They're strong but not overpowering, so you won't feel ill the next time you drive.
3. Try Activated Charcoal
Often, the musky smoke aroma doesn't stay in the air. Instead, it gets absorbed by the fabric of your seats—that's why it can linger for days. If you're wondering how to get the weed smell out of cloth seats, activated charcoal is the way to go.
This substance is an excellent odor absorber, efficiently dealing with the most persistent scents. Here's how to use it:
Sprinkle a layer of charcoal over the seats and cushions.
Let the charcoal sit on the seats for around an hour.
Vacuum up the charcoal. Be careful about the creases to avoid dirtying your clothes the next time you sit down.
This efficient solution doesn't work with light upholstery, though.
4. Sprinkle Baking Soda
Need to know how to clean the smell of weed out of the car with white seats and carpets? A common household ingredient can help. Baking soda works the same as activated charcoal, minus the risk of messing up your upholstery.
The chemistry of baking soda is fantastic at neutralizing acidic odors. The process is the same as charcoal, but you'll need to let the substance sit for around 24 hours. Then use a vacuum to gather it up.
5. Choose Anti-Smoke Fresheners
What if you need to act fast and airing out isn't doing the trick? Ask tokers how to get weed smell out of car fabric, and they'll suggest heavy-duty, smoke-killing air fresheners.
These products consist of tiny particles that attach themselves to smoke and neutralize it. You'll need to treat your cloth seats eventually, but this solution is powerful and long-lasting.
Here's how to use these products for maximum efficiency:
Wipe down the inside of your vehicle to remove as many particles as possible.
Spray the air freshener inside your car for a minute. The interior should be misty and hard to breathe in when you're done.
Shut the doors and windows and leave the spray sealed for half an hour.
Open the doors and let the freshener dissipate for an hour.
6. Deep Clean Your Vehicle
The best way to get the weed smell out of a car is by giving it a complete cleaning detail.
Wipe down your windows and windshield with a glass polisher, and use car care products for the dashboard and consoles. Don't miss the floors, either. Carpet cleaning matters for the overall hygiene in your home and vehicle, it's easy to do with a wet vacuum.
This technique is the most effective long-term solution. It pairs exceptionally well with a baking soda or charcoal treatment, as the seats are particularly susceptible to lingering odors.
Bonus: Handy Prevention Techniques
Clever smoking techniques mean you don't have to figure out how to get the smell of weed out of the car in the first place. Apply the above tips if the damage is already done, but use the ones below to nip future issues in the bud.
Only buy mari###na buds in tightly-sealed and air-tight packages.
Use odor-absorbers, like an open jar of baking soda or activated charcoal.
Use spoofs. These smoke-catchers reduce the telltale aromas of your smoke session.
Easy Ways to Stay Fresh
We've listed several practical tips on how to get the weed smell out of your car. You never again have to cringe at the thought of giving somebody a lift after toking. Choose a method to match your situation and level of urgency or combine several for peak efficiency.
You can also choose a strain famous for its discrete scent, buy seeds, and grow it at home. That way, you'll be ready for numerous inconspicuous future smoking sessions.