Urban Green Spaces: Innovative Ideas to Create Sustainable Cities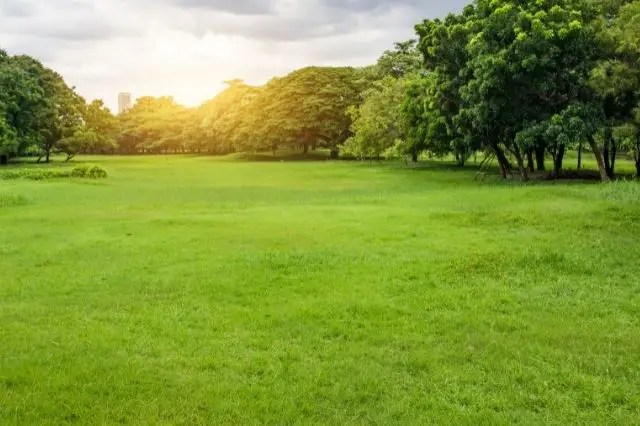 Urban green spaces help people live longer. "For every 0.1 increment in vegetative score within 500 meters of a person's home, there's a 4% reduction in premature mortality", a recent meta-analysis by Colorado State University and the Barcelona Institute for Global Health found. In addition to boosting mental and physical health, urban green spaces (like mini-forests and parks) help improve air quality and biodiversity, while also reducing traffic noise and heat island effects. 
Creating mini-forests
Mini-forests can thrive in all environments — even in the busy and polluted cities that can benefit from them the most. In addition to restoring biodiversity, mini-forests can also help minimize air pollution, carbon dioxide, noise pollution, and water pollution in urban areas. They were first invented in the 1950s by a grad student named Akria Miyawaki: he noticed the contrast between Japan's biodiverse old-growth forests compared to homogenous landscaped gardens. Mature forests, however, require ample space and time to grow, making mini-forests the perfect solution — impressively, they can sometimes grow 90% faster than mature forests. All you need to grow a mini-forest is first prepare the soil before researching and then planting native trees and plants. 
Celebrating Park(ing) Day
Park(ing) Day is an annual worldwide event that highlights the vital need for community-orientated green spaces in urban areas. It's held on the third Friday in September and involves participants across the globe temporarily transforming city parking spaces into mini-parks. For example, Park(ing) Day ideas can involve simply laying grass sod down over the concrete, along with adding a park bench and some potted flowers or trees. Artificial grass, in particular, is a great option for temporary or permanent green spaces. Not only does artificial grass look realistic, but it's also soft yet resilient enough to withstand continual heavy-duty use. Playgrounds, in particular, can benefit from using artificial grass as it's a safer material than wood chips, sand, and sod. Moreover, some people also like to take Park(ing) Day an extra step further by adding fun, community-focused elements like yoga classes, playground activities and equipment, and even mini-libraries.  
Designing urban parks
Urban parks offer an oasis of calm amid bustling city environments. For example, Railroad Park in Birmingham, Alabama spans an impressive 19 acres and boasts over 600 trees along with three skate bowls and the fascinating Birmingham History Wall. In addition to celebrating the city's industrial and artistic heritage, the park features sustainable design elements, such as, a bio-filtration wetlands area, plenty of ponds and streams, and a lake with a rain curtain — in fact, the park is 30% water with many of the water features irrigated by onsite wells. Additionally, bricks and objects first unearthed in the park are also repurposed in walls, seating, and cobblestone throughout the park. Alternatively, Discovery Green is a beautiful 11.78-acre urban park in downtown Houston, Texas. Designed with the highest environmental standards in mind, Discovery Green harnesses electricity from green sources like solar panels with the park's two solar panel arrays successfully powering the on-site office. In turn, the park is estimated to avoid generating 74.5 million pounds of carbon dioxide over the next ten years.  
Solar-powered trash compactors
Urban parks and streets around the world can now be kept clean and litter-free without the need for gas-guzzling garbage trucks. Solar-powered trash compactors come with 32-gallon bins and an impressive capacity of 150 gallons to compact trash while operating purely on solar power. The bins use sensors to ascertain how full they are and once the trash reaches a certain level, solar-powered panels fitted on top automatically compact the contents. Then, once the trash has been compacted a few times and nears maximum capacity, the bin's wireless monitoring system sends a message to the city's waste managers, signaling its ready for a pickup. Solar-powered trash compactors improve air pollution, reduce gas burned and carbon emitted by collection trucks, and save money as minimal pick-up shifts are needed. In fact, solar-powered trash compactors slash the carbon footprint generated during waste collection by as much as 80%. After using solar-powered trash compactors for several years, Philadelphia reports reducing the city's trash pickups from 17 per week with three worker shifts down to just three a week with one shift — saving $800,000 a year.
Final Words
Urban green spaces play a key role in creating a sustainable world. Mini-forests, Park(ing) Day, urban parks, and solar-powered trash compactors are just some of the latest innovative ideas helping cities transform into greener, healthier spaces.