6 Landscaping Mistakes and How to Avoid Them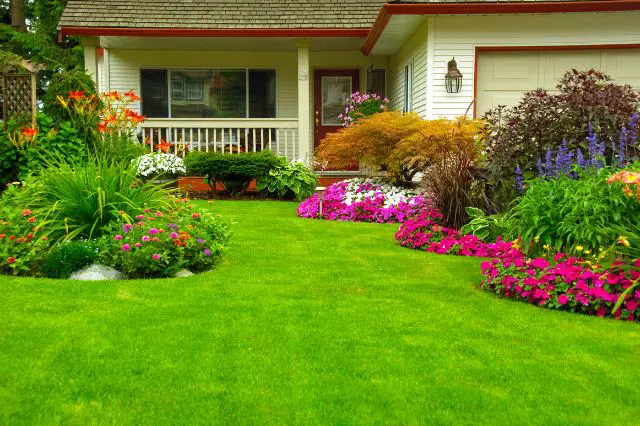 Anyone who has had to upgrade the landscaping of their yard or property knows how complicated the process can be. You have to address several components for the whole project to come together. Before you start, it's wise to look into what it will take to achieve your desired outcome and perhaps learn from others' mistakes.
Failure to control erosion
Erosion happens when the soil of your yard or garden is depleted. This depletion can occur when wind or rain carries away soil from the area. It can also happen if the land is neglected and left to lose valuable nutrients and plant life. This neglect turns the space into an empty dirt patch.
You can take steps to prevent this from happening to your property. Using tools like mulch or straw wattles for erosion control can help keep the land stable.
Neglecting pruning
Pruning shrubs and bushes is one of the best ways to boost the curb appeal of any home and make the landscaping appear manicured and well-kept. It also helps to protect the plant's long-term health.
Pruning generally involves the removal of dead branches and leaves, as well as guiding the foliage into the desired shape. Failing to keep bushes, shrubs, and trees pruned leaves a yard looking abandoned. It can also lead to a greater mess around the yard if dead leaves and branches fall off the plant.
Cluttering the yard
Cleaning and organizing are some of the best ways to improve the look of a home. Clearing the yard of clutter is a great place to start.
Decluttering might mean putting away lawn care, equipment, or toys that aren't being used. It could also mean thinning out some of your lawn decor. Although lawn ornaments can be adorable and eye-catching, the embellishments could backfire if it makes your yard appear overwhelmed or disorganized.
Ignoring eyesores
Air conditioning units, rain, gutters, and trash bins are all potential eyesores, and unfortunately, it's all too easy to get used to them and forget they even exist.
Taking steps to disguise these unattractive items can go a long way in improving the look of your yard as a whole. Try using fencing or plant life to help these unsightly imperfections blend into the rest of the yard and home. It's also helpful to add a few attractive decorations and structures to guide the eye around the parts of the yard you want to highlight. 
Mowing incorrectly
Mowing the lawn might sound like a simple chore, but you must do it correctly to ensure that the property stays fresh and green.
You shouldn't cut the grass too short, especially if you live in a dry, sunny area. This stress will damage the grass beyond repair, and there is a high chance you will have bald patches.
Not planning ahead
Attempting to make decisions on the fly is a recipe for disaster. It is important to note specific details before taking action.
Look into how tall plants will be once they mature before you plant them. It's also smart to take measurements of your yard before purchasing anything like lumber or gravel. If you feel confused, contact a professional.
Parting shot
Landscaping can be overwhelming, but avoiding a few simple mistakes can help ensure you create the outdoor space of your dreams. The good news is that there are plenty of tips and tricks such as these to help you along the way.