Maintaining a Safe and Clean Workspace: Essential Tips and Best Practices for Commercial Cleaning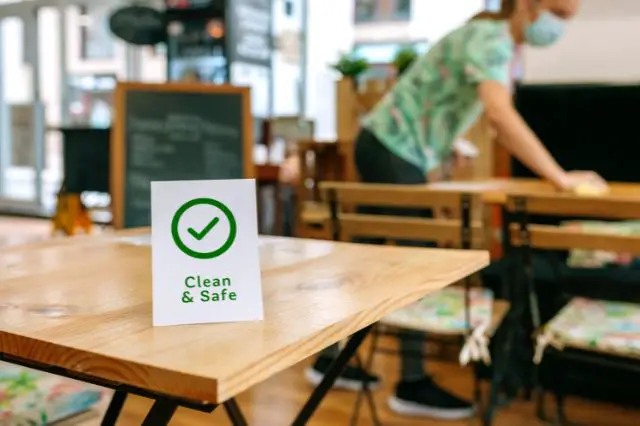 In any professional setting, maintaining cleanliness is essential for the comfort and safety of everyone in the facility. Professional commercial cleaning services are available to ensure that buildings and offices remain clean and welcoming for both colleagues and clients.
In major cities like Chicago, commercial cleaning services are divided into two categories: office cleaning and building cleaning. Office cleaning generally involves vacuuming, dusting, wiping down furniture, cleaning restrooms, and sweeping/mopping floors. Building cleaners focus on public areas like lobbies, restrooms, elevators, and stairwells to maintain a safe atmosphere. Moreover, cleaning companies may also offer complete professional upkeep services, such as space renovation.
Cleaning Guidelines for Office Spaces
Keeping an office space clean can be a challenging task, but there are small actions you and your employees can take to reduce efforts and expenses. Set aside time each day for cleaning, or the office may quickly become disorganized, leading to longer cleaning times and decreased productivity.
Implementing the 10-minute rule can help decrease the amount of cleaning required in your office space. Aim to clean up anything within 10 minutes to prevent it from accumulating. It's also helpful to place a glass bowl or container near entrances and exits for people to dispose of trash instead of leaving it on the floor. Remember to dust frequently!
Cleaning Guidelines for Retail Stores
Daily thorough cleaning is crucial for maintaining a retail store's appearance and attracting repeat customers.
There are various methods to clean a retail store, but it's essential to find the one that best suits your store. Communicate your cleaning needs and frequency with your janitorial service. Establish a priority list and an additional list of tasks that can be completed when time permits. We refer to this as the must, should, and ought commercial cleaning priority list. This approach ensures that essential items are cleaned and have the most significant impact on sales.
If you're unsure where to start, research how other stores maintain cleanliness and consult industry peers with experience in this area.
Significance of Commercial Cleaning During Pandemics
Professional commercial cleaning services are crucial in the era of pandemics. These services help minimize environmental contamination by eliminating dust, bacteria, and other harmful particles where viruses and bacteria thrive.
Professional cleaning services in metropolitan cities like Chicago vary in size and scope. They can range from single-person operations to large teams. Some companies may even provide biohazard remediation services or decontamination equipment.
Many people may not know that there is an association for commercial cleaners that offers standards, education, and certification for the industry, ensuring consistent quality worldwide. This encompasses deep cleaning and disinfecting, such as applying disinfectant to surfaces and wiping them clean, as well as general spill cleanup, vacuuming floors, and removing visible trash.
Selecting a Commercial Cleaning Service
When choosing a commercial cleaning company, consider the potential impacts on your business and the climate. Determine if the cleaning service is eco-friendly and whether it aligns with your brand's image and customer expectations. To find the best commercial cleaning services Chicago, thorough research is essential. Start by looking online for reliable services in your area, and check for reviews and ratings on their websites. Google Maps is another useful tool for discovering customer feedback on local cleaning companies.