High-Paying Data Analytics Careers in 2023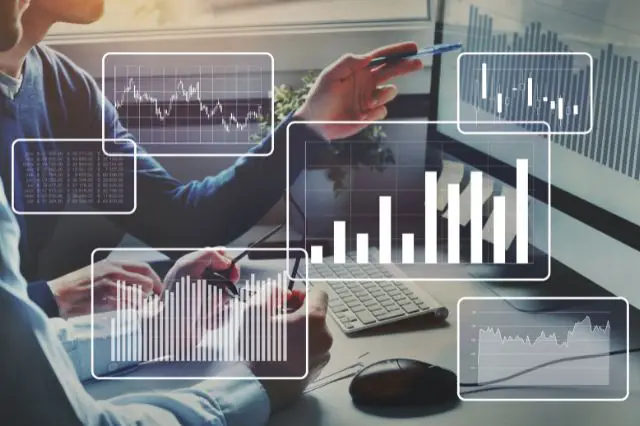 Data analytics is a rapidly growing field that is expected to continue to be in high demand in the coming years. The increasing amount of data generated by businesses and organizations, as well as advances in technology, are driving the need for professionals who can analyze and make sense of this data to inform decision-making. Are you interested in venturing into this field?
9 Data Analytics Careers to Expand Your Horizon
It's important to note that salaries can vary depending on factors such as location, experience, and the specific industry or organization. Additionally, as technology and data evolve rapidly, new data analytics careers could arise, and older ones could get replaced.
Data Scientist
This is one of the most in-demand positions in the field of data analytics, with a median salary of around $120,000 per year. Data scientists use statistical and machine learning techniques to analyze large sets of data and make predictions or recommendations.
Machine Learning Engineer
A machine learning engineer is a professional responsible for designing, building, and deploying machine learning models. They work with data scientists, data engineers, and other stakeholders to understand problems and develop machine-learning solutions to address them. They earn a median salary of around $112,000 per year.
Data Engineer
Data engineers design and maintain the underlying infrastructure that makes it possible for organizations to store, process, and analyze large data sets. They work with a variety of technologies, such as Hadoop, Spark, and Kafka, and have a good understanding of distributed systems, storage, and data processing. They are also responsible for ensuring that data is secure and complies with regulations, and that the big data systems are scalable, performant, and cost-efficient. Data engineers can expect to make around $115,000 per year.
Business Intelligence Analyst
A business intelligence (BI) analyst is responsible for using data analytics to help organizations make better decisions. They work closely with company stakeholders to understand their needs and objectives, then use various tools and techniques to collect, analyze, and present data in a meaningful and actionable way. BI analysts make a median salary of around $85,000 per year.
Data Architect
A data architect is a professional who designs and builds data models and data architecture. They work together with other professionals, such as data scientists, data engineers, and business stakeholders, to understand the data requirements of an organization and design data systems that meet those needs. A data architect earns $123,000 per year.
Data Analyst
Data analysts collect, process, and analyze data to support decision-making. One may pull data from websites and other sources. Data analysts use tools and techniques to transform raw data into meaningful insights that can inform business decisions. The expected salary for a data analyst is around $63,000 yearly.
Data Visualization Expert
A data visualization expert has the ability to create interactive visualizations and dashboards that make complex data easily understandable. They work with data analysts and scientists to process the data and form the insights that need to be conveyed, and then use a variety of methods to produce visualizations that effectively deliver those insights. The median salary is about $90,000 per year.
Predictive Analytics Manager
A predictive analytics manager is responsible for leading teams in developing and implementing predictive models that help organizations make better decisions. They do a lot of work with data scientists, data engineers, and other stakeholders to understand business problems and develop predictive models that address those problems. They make around $126,000 per year.
Marketing Analytics Manager
Marketing analytics managers use data analytics to help organizations run marketing campaigns that are more effective. They work closely with marketing teams and other stakeholders to understand marketing objectives and develop data-driven strategies that align with them. A marketing analytics manager earns around $117,000 per year.
An In-Demand Sector for 2023 and Beyond
In summary, a career in data analytics is definitely worth pursuing in 2023, as it is a field that is in high demand, offers a variety of career paths, and will surely continue growing in the future. Having a solid foundation in math, statistics, and computer science is a good start. And continuously learning and keeping up to date with the latest technologies and techniques will be highly important for success in the field.