173 Objects That Start with Z to Build Kids' Vocabulary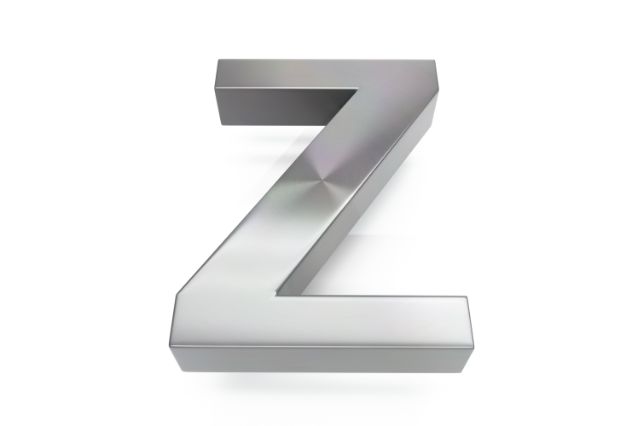 Teaching your child objects that start with Z is a great way to spice up their vocabulary.
One of the most crucial parts of a child's early language education is the teaching of basic vocabulary words.
When we read, write, and communicate, the tiniest, most fundamental elements of language are names of everyday items and things that start with Z.
So let's dive in now.
Household Objects That Start with Z
Actually, few things or entities have names that begin Z. However, there are a few significant ones that are used and discussed frequently in our daily lives such as household items that start with Z.
Zumba Workout Video
Zucchini Spiralizer
Zucchini Bread
Zoom Camera Lens
Zodiac Book
Zip-Up Hoodie
Zip-Up Boots
Zippered Sweater
Zippered Shirt
Zippered Jacket
Zipper Tie
Zipper
Ziplock Bags
Ziplock
Zip Ties
Zip Code
Zinc Oxide Cream
Zigzag Scissors
Zig Zig
Zibeline (Fabric Made From Wool)
Zester
Zest Soap Bar
Zest Soap (Brand)
Zero Number Magnet
Zen Garden
Zen Desk Organizer
Zelda Games
Zegedine (Drinking Cup)
Zebra Print Shirt
Zebra Doll
Zara Brand Clothes
Z Alphabet Blog
Clothing Names That Start with Z
Zucchetto
Zoris
Zori (Japanese Style Sandals)
Zoot Suit
Zonulet (Small Belt)
Zip-Up Jacket
Zip-Up Boots
Zippered Sweater
Zippered Coat
Zipper
Zebra Print Shirt
Zebra Print Pants
Zac Posen (Wedding Dresses)
Foods That Start with Z
Zwieback (Baked Toast)
Zuppa Toscana
Zucotto (Italian Dessert)
Zuccotto
Zucchini With Almond
Zucchini Sticks
Zucchini Pancakes
Zucchini Gratin
Zucchini Fritters
Zucchini Casserole
Zucchini Bread
Zucchini
Zucca Melon
Zucca Marinara
Zopf
Zoodles
Zoni (Japanese Soup)
Zoni
Zombie
Ziti
Zippy Peas
Zingiber (Ginger)
Zingers
Zinger Dog Bites
Zinger Burgers
Zinfandel Grapes
Zinc
Zimtsterne
Zima
Zig-Zag Vine Fruit
Zig Zag Fruit
Zhajiangmian
Zha Jiao Niang
Zevia
Zest Of Citrus
Zest
Zereshk Polo
Zeppole (Donuts)
Zeppole
Zep (A Long Sandwich)
Zep
Zebra Stripe Gum
Zebra Pretzels
Zebra Gum
Zebra Cakes
Zapiekanka
Zander (Fish)
Zander
Zagnut
Zabaglione
Za'Atar Buns
Animals That Start with Z
Zyzzyva (Weevil)
Zuchon
Zosterops (Tropical Bird)
Zorse
Zorro
Zorilla
Zonure Lizard
Zonkey
Zone-Tailed Pigeon
Zonetail Butterfly Ray
Zokor
Zizel (European Ground Squirrel)
Zingel Zingel
Zigzag Salamander
Zigzag Heron
Zig-Zag Eel
Zigzag Eel
Zeta Trout
Zeren
Zenaida Dove
Zedonk
Zebu
Zebrafish
Zebra Tarantula
Zebra Spitting Cobra
Zebra Snake
Zebra Shark
Zebra Seahorse
Zebra Pleco
Zebra Mussels
Zebra Finch
Zebra Duiker
Zebra
Zapata Wren
Zapata Rail
Zander Fish
Zamurito
Random Objects That Start with Z
Zz Plant
Zygotes
Zygomatic Arch
Zurna (Woodwind Instrument)
Zumba
Zugtrompete (A Single Slide Trumpet)
Zufolo (Small Flute)
Zuche (A Tree Stump)
Zooplankton
Zoolite (Mineral)
Zoo
Zone
Zoisite (Mineral)
Zodiacal Light
Zodiac (Band Of Constellations)
Ziziphus (Shrubs)
Zither
Zit
Zirconium
Zircon (Gemstone)
Zipped Lips
Zip Line
Zinnia
Zinke (Another Name For A Cornett)
Zills (Finger Cymbals)
Zig Zag
Zeus
Zeta Orionis (Star)
Zeppelin
Zephyranthes (Flowers)
Zenith
Zebra Plant
Bonus | Words That Start with Z for Kids
You should consider teaching words starting with Z to your toddlers, once they are familiar with Z-objects. This will enable preschoolers to have an advanced word bank.
Zymolytic
Zymoid
Zyme
Zygote
Zydeco
Zurich
Zumba
Zuluise
Zucchini
Zowie
Zoutch
Zounds
Zoucheng
Zotz
Zot
Zorse
Zorilla
Zori
Zorbing
Zooty
Zoon
Zoomorphize
Zoomed
Zoom
Zoology (Field Of Study)
Zoology
Zoological
Zoolike
Zookeeper
Zoography
Zoogenic
Zoo
Zonkey
Zonked
Zonk
Zoning
Zoner
Zoned
Zone
Zonal
Zombies
Zombielike
Zombie
Zomb
Zokor
Zoink
Zoic
Zoey
Zoetic
Zoea
Zodiacs
Zodiacal
Zodiac
Zizz
Zits
Zither
Zirk
Zirconium
Zircon
Zippy
Zipping
Zippiness
Zippily
Zipper
Zipped
Ziplock
Ziplining
Zipless
Zip Code
Zip
Zionise
Zionify
Zins
Zinnias
Zinnia (A Flower)
Zingy
Zinger
Zing
Zincify
Zinciferous
Zinc
Zimbabwe
Zimb
Zillionth
Zillion
Zill
Zilch
Zil
Zikurat
Zigzag Salamander
Zigzag
Ziggurat
Zig Zag
Zifu
Zhuzh
Zhaoqing
Zeytinburnu
Zesty
Zestless
Zestful
Zester
Zest
Zeroth
Zeroise
Zero
Zerk
Zerg
Zeref
Zer
Zeppelin
Zephyr
Zeolite
Zents
Zenks
Zenithal
Zenith
Zen Garden
Zen
Zek
Zeitgeisty
Zeitgeist
Zein
Zee
Zed
Zebula
Zebub
Zebu (Domestic Cattle)
Zebu
Zebrafish
Zebra Snake
Zebra Shark
Zebra Finch
Zebra Crossing
Zebra
Zebec
Zealous
Zealot
Zealful
Zealed
Zeal
Ze
Zazzy
Zazen
Zazao
Zayin
Zaydi
Zaxus
Zax
Zary
Zarps
Zariba
Zarf
Zaps
Zappy
Zapped
Zap
Zany
Zanja
Zanily
Zangs
Zamia
Zamboni
Zambo
Zaman
Zakuska
Zakat
Zakari
Zaikai
Zahms
Zahir
Zagging
Zagged
Zagazig
Zag
Zafu
Zaffre
Zaffer
Zadoq
Zadok
Zaddy
Zad
Zack
Zabuton
Zaatar
Zaadiq
Za
Objects by Alphabets (A to Z)
If you found this list of objects that start with the letter 'Z' helpful, you should consider checking out other such articles on our website! Just click on any letter from the table below!
Final Thoughts
Now it has come to an end of this article – objects beginning with Z; as well as an end of the alphabet – letter Z.
We hope you found our posts introducing objects beneficial to build your kid's vocabulary.
There are many ways to teach your kids things beginning with Z.
One of the best ways is by taking printables and taping them to the wall.
Help your kindergarten learners focus on memorizing the sounds by making the noises and writing the letter down on paper.
Which activity is the best in your experience? Let us know!