10 Simple Chocolate Recipes for Kids You Should Try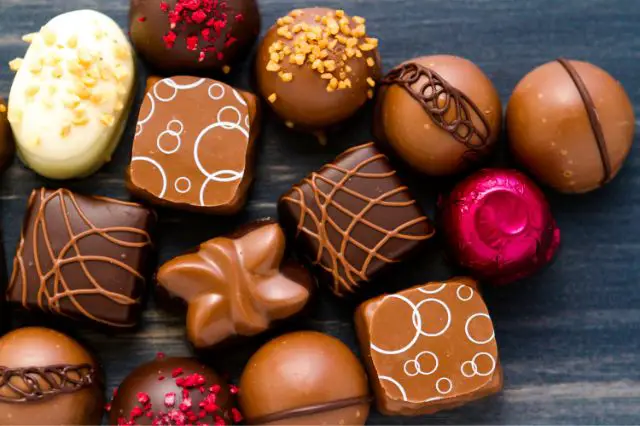 Chocolate holds a special place in the hearts of both kids and adults, and there's no denying the enchantment it brings to the kitchen. As a parent or caregiver, introducing your little ones to the joys of chocolate can be an exciting and rewarding experience. The sheer delight on their faces as they savor the creamy goodness of chocolate on a chilly day or the joy of creating their chocolate treats is truly magical. From classic hot chocolate to creative chocolate recipes, we have curated a list of 10 simple and kid-friendly chocolate treats that are sure to ignite the imaginations and taste buds of your little ones.
There's something truly enchanting about the allure of chocolate for children. It's not just the sweet taste but also the versatility of this beloved ingredient that makes it a favorite among kids of all ages. From gooey chocolate bomb to delectable melted chocolates and a variety of other chocolate treats, the world of chocolate is full of wonders waiting to be explored.
In this delightful collection of chocolate-rich recipes, we will take you and your kids on a journey through a world of indulgence and creativity. From classic favorites like hot indulged chocolate to no-bake cookies and chocolate-dipped fruits, each recipe is designed to be simple and fun, making it the perfect opportunity to bond with your little ones in the kitchen.
These recipes offer a wonderful opportunity to involve your kids in the process of creating delicious treats. They can help measure and mix ingredients, dip fruits in melted chocolate, or shape no-bake cookies into delightful little morsels of goodness. The kitchen becomes a playground where imagination and creativity come to life, and every step is a joyous adventure.
From classic hot choco to creative chocolate-induced recipes, we have compiled a list of 10 simple and kid-friendly chocolate treats that are sure to leave your little ones begging for more.
Classic Hot Chocolate
It is the ultimate comfort drink that never fails to warm the hearts of kids and adults alike. To make this delightful treat, warm milk in a saucepan and add cocoa powder and a touch of sugar, stirring until the ingredients are well combined. Let your kids have some fun by adding marshmallows on top or drizzling chocolate syrup for extra indulgence.
Chocolate Dipped Fruits
Chocolate Dipped Fruits offer a healthy twist to satisfy a sweet tooth. Simply melt dark chocolate in a microwave or on the stovetop, and then let your kids dip their favorite fruits into the melted chocolate. Strawberries, bananas, and orange segments work wonderfully for this treat. Once dipped, lay the fruits on a parchment-lined tray and let the chocolate set in the fridge for a delicious and nutritious snack.
No-Bake Chocolate Oatmeal Cookies
No-Bake Chocolate Oatmeal Cookies are a perfect choice for busy days when you need a quick and tasty treat. In a saucepan, melt butter and stir in sugar, cocoa powder, milk, and a dash of vanilla extract. Bring the mixture to a boil and then remove it from the heat. Add rolled oats and peanut butter, stirring until everything is well incorporated. Your kids can then help shape the mixture into cookies, which will set as they cool down.
Chocolate Fruit Smoothie
A Chocolate Fruit Smoothie is a fantastic way to introduce chocolate into a nutritious drink. In a blender, combine frozen bananas, cocoa powder, milk, and a handful of mixed berries. Blend until smooth, and your kids will love the creamy and chocolatey goodness of this delightful smoothie.
Chocolate Pretzel Rods
For a delightful mix of sweet and salty, Chocolate Pretzel Rods are the way to go. Simply melt chocolate and dip pretzel rods into it. Let your kids have a blast decorating them with colorful sprinkles, crushed nuts, or mini chocolate chips. Lay the pretzels on a parchment-lined tray and allow the chocolate to set for a fun and crunchy treat.
Chocolate Stuffed Marshmallows
Chocolate Stuffed Marshmallows offer a delightful surprise inside a fluffy exterior. Use a sharp knife to make a small incision in each marshmallow and insert a piece of chocolate inside. Your kids can help with this part and will be excited to see the gooey chocolate oozing out when the marshmallows are toasted over a campfire or microwaved.
Chocolate Banana Pops
Chocolate Banana Pops combine the goodness of chocolate with the natural sweetness of bananas. Cut bananas in half, insert popsicle sticks into each piece, and then dip them into melted chocolate. Your kids can have fun rolling the pops in their favorite toppings, such as shredded coconut, chopped nuts, or rainbow sprinkles. Place the pops on a parchment-lined tray and let them freeze until solid for a delightful and refreshing treat.
Chocolate Rice Krispie Treats
Chocolate Rice Krispie Treats put a chocolatey twist on a beloved classic. Prepare the traditional Rice Krispie mixture by melting marshmallows and butter, but this time, add cocoa powder to the mix. Stir in rice cereal and press the mixture into a greased pan. Once cooled, cut the treats into squares, and your kids will adore the chewy and chocolatey goodness.
Chocolate-Covered Pretzel Bites
Chocolate Covered Pretzel Bites offer bite-sized delights that are perfect for snacking. Use mini pretzels and dip them halfway into melted chocolate. Let your kids have fun decorating the bites with colorful sprinkles or mini chocolate chips. Arrange the pretzel bites on a parchment-lined tray and let the chocolate set for a crunchy and addictive treat.
Chocolate Drizzled Popcorn
Transform movie nights into a delightful experience with Chocolate Drizzled Popcorn. Prepare a batch of popcorn and drizzle melted chocolate over the top. Gently toss the popcorn to ensure every kernel gets a touch of sweet chocolate. Your kids will love the combination of crunchy popcorn with the rich and smooth chocolate coating.
Conclusion
These 10 simple chocolate recipes for kids offer a delightful array of treats that are easy to make and utterly irresistible. From the classic comfort of hot choco to the fun and playful treats like chocolate-dipped fruits and chocolate pretzel rods, there's a recipe to suit every little chocoholic. As you involve your kids in the kitchen, you not only create delicious treats but also foster a love for cooking and creativity. So, let the magic of chocolate unfold as you embark on these culinary adventures with your little ones, creating cherished memories that will be cherished for years to come. Happy cooking and happy indulging!