Singapore Green Bonds for Environmentally Beneficial Projects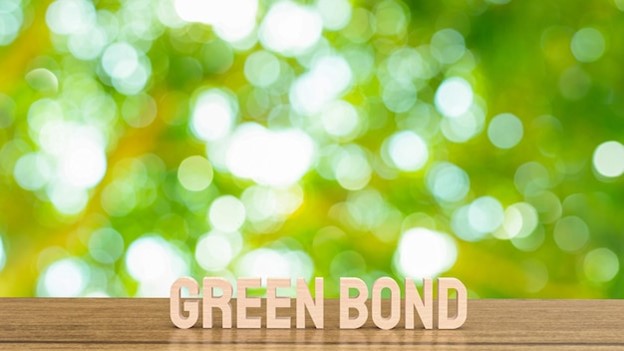 Global existential challenges include climate change. Singapore is more vulnerable to the impacts of climate change because it is a low-lying city-state. Singapore is firmly committed to the international fight against climate change and has become its part as an upstanding member of the global community.
In budget 2022, the government announced that the financial services industry will take the initiative by granting up to S$35 billion of green bonds by 2030 to support Singapore's decarbonisation efforts and expand its green finance market. Bonds that the government issues and statutory boards are included in this.
Singapore introduced the Singapore Green Plan 2030 in 2021 as a national initiative to advance the country's sustainable development agenda. The Green Plan outlines specific goals for the next ten years to strengthen the county's adherence to the Paris Agreement and the 2030 Sustainable Development Agenda and supports its long-term goal of net zero emissions.
The green transition will serve as a new catalyst for economic expansion and employment opportunities. It includes new industrial emergences like green finance, carbon services, and low-carbon technologies, as well as the greening of established industries like aviation, energy, and tourism. To enable businesses and employees to take advantage of these brand-new growth opportunities, the government will collaborate with the private sector.
These issuances of green bonds by the public sector will act as a model for the corporate green bond market, increase market cash flow for green bonds, and draw investors, capital, and green issuers. It opens the door for more green finance activity in the private sector.
Types of Green Bonds
Currently, there are four kinds of green bonds available on the market. Further, more bonds will appear as the market matures, and these will be included in yearly GBP updates.
Standard Green Use of Proceeds Bond: A common GBP-aligned debt obligation with recourse to the issuer
A Green Revenue Bond is a non-recourse debt obligation with the issuer that is aligned with the GBP. The credit exposure of the bond is to the cash flows of pledged revenue streams, fees, taxes, etc., and the proceeds are used for related or unrelated green projects.
Green Project Bond: A project bond that is aligned with the GBP and is for one or more green projects in which shareholders have direct exposure to the consequences of the project(s), with or without the possibility of recourse to the issuer.
Green Project Bond: A project bond that is aligned with the GBP and is for one or more green projects, for which the shareholder has direct exposure to the consequences of the project(s), with or without the possibility of recourse to the issuer.
How Does the Private Financing Sector Aid in the Promotion of Green Bonds?
In addition to direct financing, private finance sectors like DBS helps clients access capital markets to raise money for their social or environmental missions and to support their businesses as they move towards a net-zero future. This is done by using ESG bonds. ESG bonds may be arranged as social bonds, green bonds, sustainable bonds, sustainable-linked bonds, or transition bonds, depending on the organization's needs and sustainability strategy.
The financial institutions have an expert advisory team to assist in structuring the transaction to support an organisation's sustainability objectives, providing market intelligence and analysis to inform pricing decisions, and helping to ensure efficient execution of the bond issue. Some of the bonds offered by such financial institutions include:
State Grid International Development (SGID) Green Bonds
Private finance sectors helped SGID issue a USD 350 million green bond tranche as a joint global coordinator and green structuring advisor in a dual-tranche USD-denominated senior unsecured note in March 2022. Since the outbreak of the conflicts in Eastern Europe in early 2022, this transaction marked SGID's first green bond issuance and the debut of centrally owned state-owned enterprise offshore bonds.
Star Energy Geothermal Green Project Bonds
As a joint book runner, DBS assisted Star Energy Geothermal in 2018 when it issued Indonesia's first corporate green bond in a 15-year project bond transaction of USD 580 million. It was to support the expansion of renewable energy in Indonesia. Then, Star Energy Geothermal issued dual-tranche green project bonds totalling USD 1.11 billion in 2020.
Notably, DBS served as both the global coordinator and the green structuring advisor for the second transaction, which enabled Star Energy to secure the first-ever investment-grade rating for a green project bond issued outside of Indonesia. This helped Star Energy gain access to a wider range of capital market investors and lower the cost of financing for their geothermal power plants.
Greenko Wind Projects (Mauritius) Green Bonds
DBS aided Greenko to access the global green bond market and raise USD 750 million for their operational processes in the first-ever project issuing bonds for a renewable energy storage project in India. The funding supports the development of storage technologies for renewable energy producers to supply energy continuously.
When the Singapore Green Bond Framework that oversees these issuances was developed, banks and financial institutions acted as the government's sole green bond structuring adviser. The first Green SGS (Infrastructure) Bonds issuance in August 2022 also had DBS serve as the sole arranger, joint book runner for the placement tranche, and sole retail coordinator.
The issue is the longest-dated green bond ever issued by a sovereign entity worldwide, with a tenor of 50 years, making it the longest-dated green bond ever issued in SGD.