5 Things You Should Prepare for After Having Home Renovations Done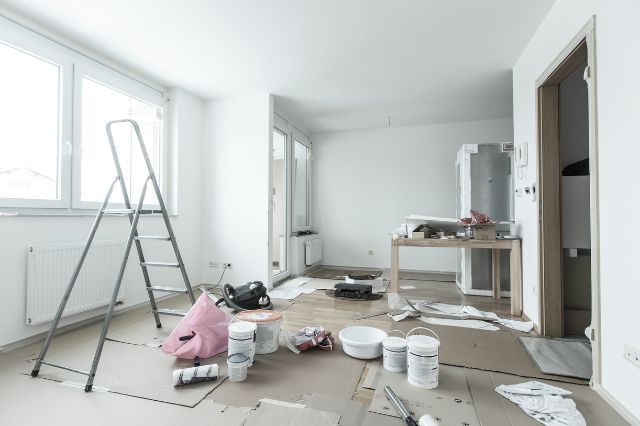 It can be exciting to have renovations finally completed in your home. You have been waiting a long time to see your ideas brought to life and now you get to enjoy the space with your family. But, after a remodel, there are going to be a few more things you need to do to have the space totally finished. Let's take a look at five things you should prepare for after having your home renovations done.
Walking Around and Looking for Issues
A lot of homeowners are guilty of rushing the final process of home renovations. In other words, after months of disruption, they just want builders to leave and to get back to their daily lives. Of course, they also want to make the new space theirs and get the final touches done.
But, one thing you have to make sure you do is walk around and examine the work. You need to make sure that there are no issues. The reason for this is that once the builders from the project leave, it will be hard to get them back. So, you need to identify any issues straight away so they can address them.
Cleaning Up Builder's Mess
Builders work hard to get all of your renovations done to a high stand. Hopefully, you are very happy with the work they have done. But, there is something that a lot of builders do not do when they are working at your home. We are talking about cleaning up after themselves.
Often, they will leave dirt and debris lying around, as well as there being dust from all of the building work. A post-construction cleaning service might be necessary to that you can enjoy your home. This will allow you to move into the space faster.
Touching Up the Paint
If you are having building work done, some painting work might be likely. Depending on the work you have completed, builders may scratch the walls and other parts of your home accidentally. In this case, you will want to touch up these areas with paint. It can save a lot of hassle to do this job yourself. You can get it done quickly and ensure that you can make the most of your home renovations straight away.
Therefore, go around and look at the paintwork after the work is completed. You can cheaply purchase some paint and a brush from a local DIY store. You can touch up the marks and then you will be ready to enjoy the space.
Moving Furniture Back
Next, you are going to have to move all of the furniture back into the space you have renovated. This is a task that can take longer than you think, as well as furniture being heavy and awkward to lift. But, it is a necessary task that you will have to do is you are using the same furniture you had before.
You can always ask family members or friends to help you with this one. This can make sure that you get all of the furniture back to where it belongs and without hurting yourself. Plus, it will be quicker with another pair of hands to help.
Registering Any Warranties
If you have had any new appliances or electronics installed in your home during renovations, you will have warranties on these items. Almost every new piece of equipment will have a warranty, but this will only be activated once you register it. So, this is going to be a task you should do straight away. This is going to ensure that if anything goes wrong with these appliances, you are going to get help.
Often, there will be warranty stickers on the appliances and equipment. You may have to call up the companies, so set aside some time to do this. This will give you peace of mind and know that if there is a problem, you will not have to pay for repairs.