4 Things you Must Have if you Are a Gamer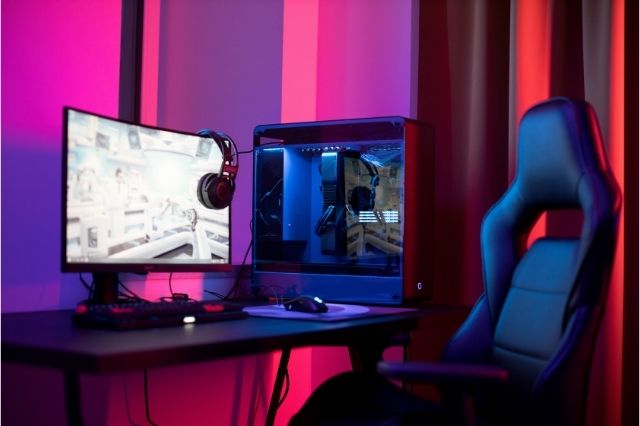 No matter whether you are a pc gamer or a console gamer, gaming accessories are must-haves to perk up your gaming experience. A gamepad, a headset or a wireless mouse improves the gaming experience by leaps and bounds. If you are looking for the best headphones at an affordable price do check out addictedtoaudio.co.nz – the best place to find great deals.
Why choose gaming accessories?
If you are a pro gamer, you might skip to the next part because you already are aware of their importance. But, if you are a newbie, you might still be under the impression that your default monitor and mouse are enough for your gameplay. Well, they certainly do the job but can never give you the pleasure that a 4K monitor provides or the comfort a gaming mouse offers. So, we have rounded up four gaming accessories to elevate your gaming experience. Let's dive right in- 
Gaming headset
Most games nowadays have a multiplayer mode for a group experience. If you are a team player, a gaming headset with a proper mic is essential.
There are plenty of headsets specifically designed for gaming purposes. You must look for the sound quality, connectivity, comfort, clarity of directional audio and the price. On the aesthetic side, the style of RGB lighting and the design should be your chief concern.
On that note, Razer Blackshark V2 will be a worthy addition to your gaming accessories. It is sturdy and has a great sound quality, all at an affordable price. Whereas, HyperX Cloud II wireless should be your pick if you prefer wireless headsets. On the other hand, if budget is your foremost concern, we suggest going for Razer Kraken X.
Ergonomic chair
Gaming is a great way to unwind yourself after a stressful day. However, prolonged gaming sessions often cause serious back pain and other spinal problems. The main reason behind this is not having a proper chair. If you are going to spend thousands of dollars on a gaming PC setup, spending a few hundred more on a proper gaming chair is only reasonable.
While the sleek design is important, ergonomics should be your first priority. Pick the neatly upholstered one, which also boasts of a plush leatherette. Also, keep in mind that, during WFH, a gaming chair will also serve as your office chair. While it's a ten-hour long gaming raid or an eight-hour-long office hour with meetings and conferences, a durable chair with a proper lift mechanism, soft fabric, and armrests will serve both ends.
Gaming mouse
Choosing the best gaming mouse is not an easy task. Like other gaming gadgets, budget and ergonomics should be your guiding principle here too.
If you are comfortable with a wired mouse, pick the one, which is light on weight and budget and heavy on performance. A lightweight mouse makes it easier to switch among targets in combat games like Counter Strike. Furthermore, a flexible cable, soft-notched wheel and top-notch optical sensor can elevate your gaming experience to a new level.
If you prefer ambidextrous high-performing, low-latency, wireless mouse, Asus ROG Keris should be your pick. Asus allows customization of the side buttons and switches. Enabled with PixArt 3335 optical sensor, Asus ROG also has an optional cable to satisfy the wired mice fanatics among us. Within an affordable price range, this can be your go-to gaming mouse.
Monitor
Are you still stuck at your old 60hz monitor? If yes, it's time to move to 144 Hz, especially if you consider yourself a serious gamer.
A high-resolution monitor will make the most out of your CPU and GPU. The benefits are manifold- no more glitches, less screen-tearing and a clearer HDR display for an immersive gaming experience. Furthermore, most 4K monitor ensures a 1ms response time which makes quite a difference in combat gaming. Above all, light sensors adjust the color temperature for a better experience and cause less strain on your eyes. 
It is equally important to remember a 4K monitor will also need a higher graphics card for your computer. Something like MSI NVIDIA GeForce RTX 2080 Super, ASUS NVIDIA GeForce RTX 2080 will do wonders.
Conclusion
These were our top picks for gaming accessories. We hope these will offer you a smooth, lag-free, and immersive experience whether you are playing solo or with your gaming buddies.