The Most Anticipated VR Games for the Year 2022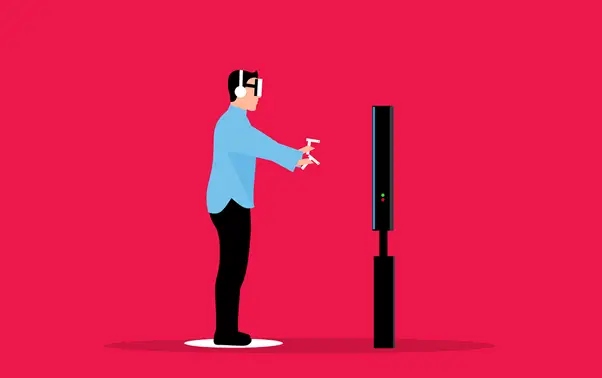 The gaming industry is growing rapidly. It gets pretty hard to keep up with all of the fantastic VR games on the gaming market. A significant number of VR entries have been introduced to gamers and 2021. However, most gamers are dying to try some new games that 2022 has prepared cryptic tweets and curious teasers on the internet platform. However, not all of the rumors are true. Some of the video games that were promised to be launched in 2022 were shoved further.
While waiting for the release, it is worth checking them out. Here is the list of some of the most wanted releases that the gamers will die for:
Zenith: The Last City
If you hunt for an excellent quest VR game, Zenith it's just right for you. At first, game critics said that this game was a bit overrated. However, a complete VR MMO from a brand new developer Ramen will be present at all the major platforms. It looks like this game could be one of the best on the 2022 market so far. Discover dystopian metropolis and estimate Japanese-inspired role-playing in Zenith's upcoming quest.
Splinter Cell VR
This game has probably gained the most rumors out of all future releases because the developers refused to provide any details until the release. Splinter Cell will have quite a triggering concept. Ubisoft promises to deliver a next-level gaming experience. Despite the lack of information, all the assassin's creed and Splinter Cell fans are looking forward to its release, which should be happening in the first half of 2022.
Assassin's Creed VR
If you're a passionate gamer, chances are you're counting the days until Assassin's Creed release. There has been a lot of interest in sharing the details about the new game that will be released in 2022. Ubisoft decided to remain silent. Despite that, Ubisoft chose to collaborate with quite a few branches to create something special for the gaming industry. The storyline is unknown as well. Assassin's Creed is one of the biggest gaming franchises in the world, so almost every gamer in the world is anticipating the release that is about to happen in2022.
NYX
A gritty cyberpunk adventurous game is about to be released soon. This game will display a dystopian future with a cataclysmic backstory happening in the world. Life on earth will be changed entirely in 2052 when the spacecraft explodes in the atmosphere. The timeline of NYX will be happening in the year 2085. This anti-utopian colonized existence filled with crime and pollution creates a pretty threatening atmosphere. There will be a chance to choose the player. It can be either a swordsman or a rouge. The gameplay will be physics-oriented. Exocubic Games did a great job of sparking the players' interest and becoming one of the top charts games to release.
Peaky Blinders: The King's Ransom
If you are a big series fan, this release will definitely be one of the first on your list. This is a long-awaited game that will let you feel yourself one of the legendary crewmembers. The developers were managed to create AI system. It means that the game characters will react differently to your behavior. This incredibly realistic VR game is expected to be released in 2022.
Sam&Max: This Time, it's Virtual!
This new curious game is about to happen on VR! The freelance police are here to take you on a new adventure. This funny duet is returning to do their duty. Their main goal is to fight against the corruption and unfairness of the streets and to bring justice to people. This VR game is promised to be pretty realistic to the point where you will be able to feel the trickling down your neck. It is going to be a fully-fledged VR experience for PlayStation VR owners.
Green Hell VR
This game is expected to be released in the first quarter of 2022. The theme of this game is to survive in a jungle, gather different objects, and avoid threats. It is promised to have complete motion control. This game will be coming to PCVR.
Hitman 3
Another exciting update for the year 2022 is hitman 3. The developers are providing the major updates to the game that is post-launch support for another 12 months. They will provide new maps, storylines, and modes. Hopefully, it'll be a standalone quest.
Requisition
Yet another thrilling horror game is about to be released in early 2022. This is a survival VR shooter that takes place and the apocalyptic world. You will fight for your life, try to survive, run through abandoned houses, look for guns, craft weapons from random objects like a toaster or a screwdriver. It is an excellent game for creative people fond of thrilling feelings. Gamers worldwide are looking forward to this VR release in February 2022.
Exorcist
Multiplayer Exorcist legion VR is getting a sequel in late 2022. It is promised to be a great action with a hint of mystery genres. You will be able to experience a captivating VR horror experience. It is going to be five unique stories that will take place in atmospheric locations. You will search for hidden artifacts, solve puzzles, and survive demonic encounters. There's no need to be scared because you can encounter Exorcist with your friends in a multiplayer version.
In Conclusion
The year 2022 has prepared a lot of exciting VR experiences for fans. The number of new coming games is constantly growing to the point where it is hard to keep up. Each time they are becoming more and more engaging and technologically efficient. Do not hesitate to take a trip to the RV world, play myriads of games here and read fresh reviews on gaming establishments. Take part in breathtaking arcades, actions, or horrors on multiple platforms.