The Top Cushioned Golf Shoes for Women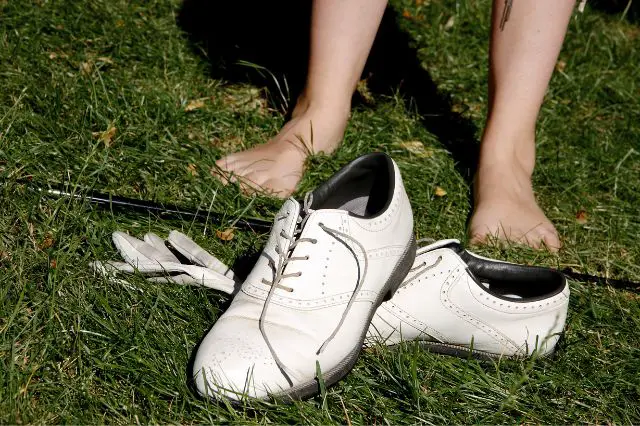 Golf can be a long walk, even if you're playing well!
While the best golfing shoes 2023 on the market can't do anything about the length of time on your feet, they can at least make your travels considerably more comfortable.
The biggest golf footwear brands are constantly innovating to incorporate enhanced cushioning in their latest models to make your walk as enjoyable as possible and keep that spring in your step all the way to the 18th green.
In addition to providing sufficient cushioning, a quality golf shoe will ensure your heel and ankle are well supported so you can swing in confidence from any stance. Look for a balance of comfort and support when making your purchase.
We've drawn up a shortlist of the top cushioned golf shoes for women to help you bounce across the fairways happily without a care in the world.
Puma Women's GS Fast Golf Shoes – £110 / $130
Puma have made some of our favorite golf shoes over the past couple of years and the GS Fast is another standout at a reasonable price, available in men's and women's models. Inspired by Puma's RS-Fast running shoe, the GS model features Puma's comfortable cushioning technology and has a seam-sealed design that is fully waterproof. The molded TPU heal piece gives support to the low boot construction and kept our feet perfectly stable on the course, and still fresh by the end of the round.
Skechers Women's Go Golf Max 2 Golf Shoes – £110 / $105
For some golfers, the Max 2 may look too casual, but we think they look great both on and off the course. Skechers are well known for their highly comfortable footwear, available in a variety of women's designs, and the Max 2 is no exception featuring cushioned insoles that are lightweight and responsive and can provide golfers with all-day comfort during their round. The Max 2 has a spikeless outsole ideal for the golf course with its strategically placed lugs providing excellent grip on various terrains.
Under Armour Women's Charged Breathe 2 Golf Shoes – £85 / $100
The spikeless Breathe 2 has been designed from the ground up with female golfers in mind and is also one of the best value golf shoes on the market. Sleek, breathable, lightweight, and great both on and off the golf course. The Breathe 2 has a microfiber upper which makes the shoe durable whilst maintaining breathability, and its waterproof membrane has been treated with UA's Never-Wet treatment to keep your feet cool and dry during any adverse weather conditions. UA's 'Charged Cushioning' system provides softness, comfort, and responsiveness via a compression molded foam midsole.
Payntr Women's X 003 Golf Shoes – £110 / $130
The 003 looks great out of the box and even better on foot. It's microfiber upper provides lightweight support, and the Dual Density PMX Foam Midsole adds a spring to your step with maximum energy return. Payntr's Neverwet skin is impenetrable, even in the worst weather. Rob Jerram, the Today's Golfer digital editor, is a massive fan of the men's X 002 model as well. Despite having access to a host of big-name models, he's chosen to wear them for more than 50 rounds, demonstrating the quality being produced by Payntr.
How to Choose Golf Shoes
Once you have shortlisted some super soft, high-cushioned models, take a minute to consider which ones tick a few more performance boxes. Here are three factors we suggest bearing in mind:
Fit – A golf shoe can be comfortable without fitting correctly. Don't be seduced by underfoot softness without first considering if the fit causes excessive movement or your toes to pinch. With something as important as footwear, we strongly suggest having a few swings in your chosen model before committing to the purchase.
Stability – Consider your usual playing conditions and course requirements before deciding on the most appropriate level of stability from your new shoes. Spikeless models should provide ample grip on hard, fast courses, but tracks that are regularly soft and wet underfoot may be better suited to spiked models.
Protection – It's rare to find a pair of recommended golf shoes that don't offer at least a water-repellent finish. Ideally however, we suggest a more robust level of waterproofing if your budget allows to keep your feet fully protected.