Unique Hairstyles with Extensions for This Wedding Season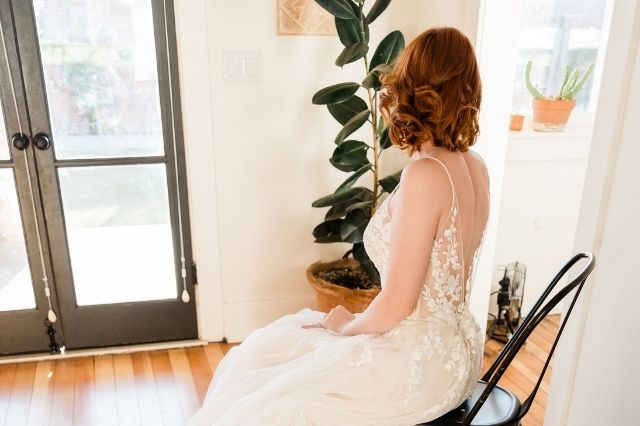 There are various unique hairstyles that you can do without extensions, but if you're looking for a way to make your current hairdo even more unique, then it's time to try them out.
Extensions hair can turn any simple hairstyle into a show-stopping masterpiece that will have people talking about your perfect hair.
Extensions are also great if you want to switch up your hair color but don't want to go through the costly and time-consuming process of coloring it. According to reports, the Asia Pacific region is the fastest-growing market in the hair wig segment.
 If you're ready to take your wedding style from ordinary to extraordinary, then here are a few unique hairstyles that can be achieved with extensions for this wedding season.
Loose Black Curls with Highlights
A few long loose curls are added to your hair to achieve this gorgeous style. Piece-y waves that look as if they were natural-looking curl extensions. The great thing about these types of curly coils is that they can be curled or straightened depending on what you're going for and how much time you have before the wedding.
For example, these are perfect if you're looking for hairstyles to wear to your wedding reception. The best part is that the curl extensions look natural, which means no one will be able to tell they are extensions until you point them out yourself!
Long Wavy Hairstyle
This long wavy hairstyle makes it seem as if you have worked hours on your hair, but the truth is that it only takes five minutes to achieve! And if you are looking for wedding hairstyle ideas for long hair, then this style fits the bill.
Loose Curly Half Updo for Wedding
To create this half updo with extensions, first, curl sections of your hair with a one-inch curling iron. Then, separate the curls into multiple sections and twist upside down to create voluminous spirals.
Next, use bobby pins to secure each section of hair into place. Once all of your loose curly extensions for hair are secured in place, you can leave them alone or pull out individual pieces around your face for a romantic and sweet look.
Beaded Bun with Curly Hair Extensions
In addition to adding extensions to your hair, you can also add beads! This gorgeous beaded updo makes for a beautiful, elegant style that is sure to make a statement at the next wedding event or party you attend.
The best part? You don't have to be a hairstylist to make this unique style happen.
Bohemian Hair Braid with Extensions
You will need a few oversized barrel curling irons and some thick false braiding hair extensions to achieve this gorgeous style. Curl all of your hair and create two thick and loose braids on either side of your head.
When you're finished curling your hair and creating your braids, weave the extensions into the braids for a Bohemian look that's great for weddings or any special occasion.
Long Layers with Highlights
If your hair length is short, you can add long layers to create a fuller look with extensions.
In addition to adding length and volume, the highlighted blonde pieces also create a stunning contrast between your natural hair color and the extensions, which is perfect if you have dark hair.
Long Layers with Side Bang
This long-layered hairstyle has a cute side bang that's great for weddings or other special occasions such as prom.
The long layers that start at the top of your head and end around the chin area help create a fuller look because they add volume and depth to your hair.
Long Curly Style with Side Bang
Creating this style is incredibly easy, even if you have short or fine hair! All it takes is curling sections of your hair and twisting them into loose waves that cascade down to one side of your face.
While this style looks fantastic with long hair, if you're looking for a wedding style for short hair, it can also be done on medium-length locks.