What Are Quality Standards? And Why Are They Important?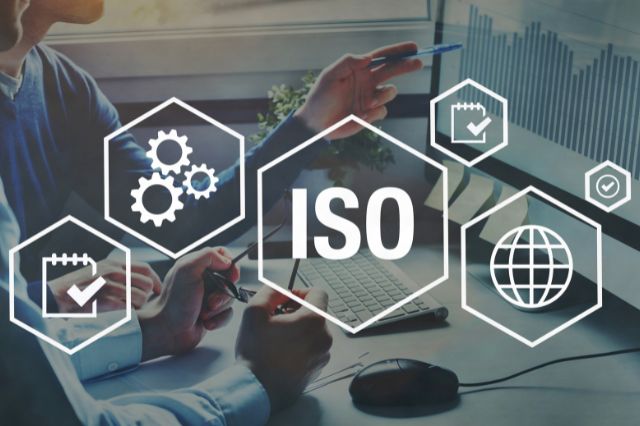 Quality standards are many management practices that comprise various methods, many kinds of systems, minimum requirements, and standard specifications.
They are established by international advisory groups to help the manufacturers of every industry achieve a quality level in the product that is in line with the purpose of the said product or service.
It's a proactive approach to reach assured and consistent quality, one that detects defects before the product or service goes public and creates much more complex situations.
It plays a crucial role in customer satisfaction. When customers are happy, companies can concentrate on betterment rather than sniffing out problems.
In this age of globalization, quality standards are needed more than ever to stop fraudulent practices and malpractices of the bygone eras. Here are five reasons why quality standards matter:
Managing demands and expectations
Quality standards help companies attain their clients' exact demands and expectations. In addition, high-quality forms trust in customers, making companies competitive to keep their customer base.
It saves costs by identifying issues that can hamper the demand and expectation. Of course, any company would need a stream of consistently brilliant products to maintain their demand. But with that great power comes great responsibility.
People would expect quality from any company in demand. And if the companies fail to provide that, that demand won't go on for long.
That's why investing in quality assurance is indispensable in many industries today. Companies can check their quality standards by hiring services like SAI Global for 'Standards Solutions.'
Reducing cost and waste
Maintaining quality standards allows companies to reduce any extra costs such as retesting products, replacing faulty ones, and reselling defective parts or products.
Quality standards can also save money in possible legal expenditure if the product turns out to be unsafe and not up to industry standards.
And in the long run, if companies fail to satisfy the customers with their products, the backlash can be severe, especially in this digital age filled with the social media frenzy. 
It can damage the company's reputation and can even negatively affect future products. At its worst, it can even rattle the entire organization.
The remedy is often to change the whole image of the company. But that's just added cost with more time wasted on things that could have been prevented right at the beginning.
Ensuring safety
Quality standards are essential to make any product or service safe to use, consume or take help from. If a company gets too greedy and discards the basic safety measures for some quick cash, quality standards can stop their product from even coming to the market.
For example, take any real estate construction. It takes many different products to build something so big, but if any of them are not up to the quality, the whole construction can collapse in a heap. Now, that can lead to the loss of lives and sorrow.
Just because of one small problem in one small component.
That's why we need strict quality standards everywhere. From the food industry to electronics, from real estate to agriculture, safety is paramount in every walk of life.
Avoiding repeated mistakes
Quality standards help companies to restrict their mistakes and any inherent flaws in their products. And hence, the companies can take note of the specific issue and tackle it so that it doesn't come across again.
That way, mistakes or defects don't get repeated. That saves repeated use of manpower, resources, and money to solve those one more time.
Every company can eradicate any flaw or mistake at the first chance if they employ quality standards.
Improving employee experience
Forbes has predicted that employee experience would be the most pre-eminent priority for the corporate sector in upcoming years.
Employee experience is the total sum of the employee's interactions with the organization, from recruitment and onboarding to the overall environment.
Companies that foster collaboration and constant education create greater innovation than others.
Quality standards like ISO 9001 address the importance of internal communication and cooperation. It's the responsibility of senior leadership to maneuver a positive employee experience.
If the organizations follow the standards, it encourages a collaborative space with frequent feedback.
Conclusion
A product can be of good quality only if it is free from any manufacturing defect or significant variation between similar products.
Quality standards need to be implemented to achieve uniformity and get the marketed features and specifications right.
A product should always be capable of meeting the implied need of that very product. And managing quality standards gives companies the ability to do so with unmatched consistency.