FAB CBD Gummies Review: Is It Worth Buying in 2023?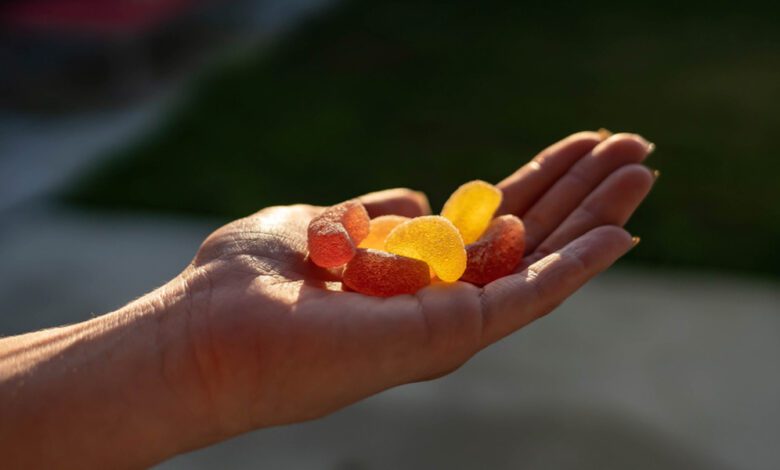 Gummies are one of the most convenient ways to take CBD or cannabidiol. They are also tasty, portable, and easy to dose, making them an excellent choice for beginners. If you're looking for the best CBD gummies you can add to your routine, this article reviews the FAB CBD gummies. 
The use of CBD for health and wellness is increasingly popular. However, it's essential to know that not all CBD products are created equal. Also, the Food and Drug Administration (FDA) doesn't regulate the quality of CBD products. So, it's crucial to research and make sure you choose a reputable CBD brand. 
A Quick Look at FAB CBD 
FAB CBD has been in the industry since 2017, with a goal to build a product line that makes everyone comfortable supplementing with hemp. They create a wide variety of CBD products using Colorado-grown hemp plants. Also, FAB CBD products are third-party tested for quality, safety, and potency. 
Although this company is relatively new, the company built a positive reputation in such a short time. FAB CBD puts enormous effort into creating the best CBD gummies on the market while providing extraordinary customer service. 
Besides CBD gummies, the company also offers other cannabidiol products like oils, topicals, salves, capsules and dog treats. Moreover, the brand also gives back to communities by supporting amazing causes. 
FAB CBD Gummies: A Deeper Look 
This company offers different CBD gummies for sale. There's the FAB CBD Anytime gummies which you can take at any time of the day. This product contains CBD isolate. So it's a perfect option for those who want THC-free gummies. 
FAB CBD Anytime Gummies: Summary 
These Anytime fruit-flavored CBD gummies are ideal for your on-the-go needs, easy to take at work, or even work well as a post-workout recovery supplement. 
Pricing: You can buy the Anytime Gummies on the company's website for $59. This price makes the gummies about $0.08 per milligram of CBD. Generally, CBD gummies prices range from $0.05 to $0.15 per mg. So, these Anytime gummies by FAB CBD are reasonably priced. 
Potency: Each CBD gummy contains 25mg of CBD isolate. Each bottle has 30 servings. Hence there's a total potency of 750 mg per container. These gummies are highly potent, and the brand recommends starting with one gummy daily.
Pros: 
Excellent option if you want THC-free gummies
Coated with CBD for faster absorption
Only 1g of added sugar per chew
Contains natural flavors, sweeteners, and colors
Made with pectin instead of gelatin
Vegan-friendly and gluten-free 
Designed with your lifestyle and well-being in mind
Can be used as a post-workout recovery supplement 
 Cons: 
No full-spectrum option is available 
The high potency may not be beginner-friendly
What Makes FAB CBD Gummies So Special?
If you want to buy CBD gummies, you may wonder: why FAB CBD? Are there factors that make this brand superior to other CBD companies? Let's look at some ways FAB CBD stands out in the industry.  
Reputation 
The company brand has a reputation for creating some of the best CBD gummies in the industry. With generally positive comments from users, this company focuses on creating only premium CBD products. 
Besides, they are known for providing quality and lab-tested CBD products at affordable prices. FAB CBD has not been involved in lawsuits. 
Also, the company hasn't received any warning letters from the FDA. That's a good sign. Many companies have FDA warning letters relating to product quality or safety. 
Quality and Transparency
If you want the best CBD chews or CBD treats, go for a transparent company. A company's transparency and the quality of its products are crucial for building a trustworthy brand. Below is how FAB CBD measures up in this area. 
Extraction Process 
This CBD company is always open about how they create their CBD products. The company uses a carbon dioxide (CO2) extraction method to extract CBD from its hemp plants. CO2 extraction is an industry-preferred method because it's safe and yields quality cannabidiol. This method doesn't use solvents. So you don't have to bother about chemicals ending up in your cannabidiol product. 
CGMPs
This company is currently not certified CGMP-compliant. However, that doesn't mean the company doesn't follow CGMPs. They adhere to good manufacturing practices and standards. But the company hasn't taken a step to get a certification. 
COAs
FAB CBD gummies are all third-party tested. The company conducts independent lab tests through an ISO-certified lab, ProVerde laboratories. You can view the Certificate of Analysis (COA) from these lab tests on the company's website. In addition, the COAs are comprehensive and show results for potency, cannabinoid and terpenes profile, heavy metals, yeast, and more.
Customer Service & Review 
There are hundreds of positive reviews for each product on FAB CBD's website from customers. Check the reviews if you want the best CBD chews with five-star ratings from satisfied customers. 
Also, the company has a 30-day money-back guarantee. Not satisfied with the company's product? This return policy allows you to send back products within 30 days of purchase for a full refund. 
How to Use These CBD gummies?
It's not enough to choose the best CBD gummies on the market. You also want to know how to use them. The best dosage tip with any CBD product is to start low and go slow. 
Thankfully, gummies have predetermined doses for easier dosing. FAB CBD recommends taking 1-2 gummies per day. However, new cannabidiol users can start with half a gummy and gradually work their way up. 
Side Effects of FAB CBD Gummies
There are no specific risks attached to using FAB CBD gummies. Generally, studies show that CBD is safe for use. However, some side effects are possible. These side effects include
Dry mouth 
Diarrhea
Changes in appetite
Changes in weight
Fatigue 
In addition, studies show that CBD may interact with medications and supplements. It's essential to talk with your doctor about adding cannabidiol to your regimen if you're taking medications. 
FAQs
Is THC present in FAB CBD gummies?
FAB CBD's Anytime gummies contain CBD isolate. Therefore, these products are THC-free. There are no intoxicating properties in these CBD gummies. So, you can use them without worries.  
How should I store FAB CBD gummies?
If you want to preserve the shelf life of your cannabidiol gummies, always store them in a cool, dry, dark place. Keep the product in its original packaging and store it away from heat, sunshine, or cold.
Final Thoughts 
FAB CBD is a fairly transparent CBD company with a positive reputation. In general, the brand stands above the rest due to the quality of its cannabidiol products and its dedication to providing outstanding customer service. Anyone looking to buy the best CBD gummies on the market can check them out.
The company creates all of its products using quality Colorado-grown hemp plants. Not only does this company source from the best farms, but they also formulate these cannabidiol gummies with the end user in mind. Their gummies are third-party tested for purity and safety. They are also free of fillers and additives. So, what's your opinion about these gummies?