610 Adjectives That Start with R | List with Definitions and Examples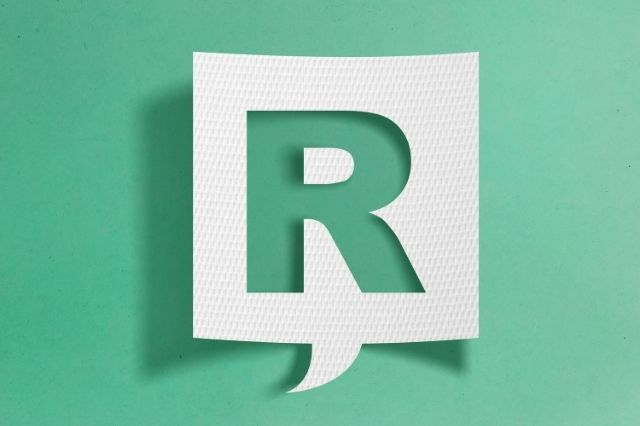 I'll be discussing with you adjectives that start with R in this article. There are plenty of adjectives starting with R in English language that they can form a huge list. Follow this list and learn, you'll increase your vocabulary easily.
Adjectives beginning with R are used to describe a noun or pronoun by telling one of these qualities: What kind? Which one? How many?
For example, radical reform, rainy day, real danger, regular customer, reasonable price, etc.
We can see by using descriptive words starting with R before the nouns, the messages they convey are much more specific.
Now let's look at the list of 610 adjectives that start with R.
Adjectives That Start with R – Full List (610 words)
Rabbinic
Rabelaisian
Rabid
Racemose
Rachitic
Racial
Racist
Rackety
Racy
Raddled
Radial
Radiant
Radiate
Radiating
Radical
Radio
Radioactive
Radiographic
Radiological
Radiolucent
Radiopaque
Radiophonic
Raffish
Raftered
Ragged
Raggedly
Raging
Raimentless
Rainbow-colored
Rainless
Rainproof
Rainy
Raisable
Raiseable
Raised
Raising
Rakish
Rallentando
Ramate
Rambling
Rambunctious
Ramose
Ramous
Rampageous
Rampant
Ramshackle
Rancid
Rancorous
Random
Randomised
Randy
Rangy
Rank
Ranked
Ranking
Rapacious
Rapid
Rapt
Raptorial
Rapturous
Rare
Rarefied
Rarified
Raring
Rascally
Rash
Rasping
Raspy
Rastafarian
Ratable
Rateable
Ratiocinative
Rational
Ratlike
Rattlepated
Ratty
Raucous
Raunchy
Ravening
Ravenous
Raving
Ravishing
Raw
Rawboned
Rayless
Razorback
Reachable
Reactionary
Reactionist
Reactive
Readable
Ready
Real
Realised
Realistic
Realizable
Realized
Real-time
Reanimated
Rear
Rearing
Rearmost
Rearward
Reasonable
Reasoned
Reasoning
Reasonless
Reassured
Reassuring
Rebarbative
Rebel
Rebellious
Reborn
Recalcitrant
Receding
Receivable
Recent
Receptive
Recessional
Recessionary
Recessive
Rechargeable
Recherche
Reciprocal
Reciprocative
Reciprocatory
Reckless
Reclaimable
Recluse
Reclusive
Recognisable
Recognised
Recognizable
Recognized
Recoilless
Recollective
Recombinant
Reconcilable
Recondite
Reconstructive
Recoverable
Recreant
Recreational
Recriminative
Recriminatory
Recrudescent
Rectal
Rectangular
Rectifiable
Rectilineal
Rectilinear
Rectosigmoid
Recumbent
Recuperative
Recurrent
Recurring
Recursive
Recurvate
Recurved
Recusant
Recyclable
Red
Redbrick
Reddened
Reddish
Redeemable
Redemptional
Redemptive
Redemptory
Redheaded
Redolent
Redoubtable
Reduced
Reducible
Reductionist
Reductive
Redundant
Redux
Reechoing
Reedlike
Reedy
Reefy
Reentrant
Referable
Referent
Referential
Refillable
Refined
Reflective
Reflex
Reflexed
Reflexive
Reformable
Reformative
Reformatory
Reformist
Refractile
Refractive
Refractory
Refreshful
Refreshing
Refrigerant
Refulgent
Refundable
Refurbished
Refutable
Regal
Regardant
Regardful
Regardless
Regenerate
Regenerating
Regent
Regimental
Regimented
Regional
Registered
Regnant
Regressive
Regretful
Regrettable
Regular
Regulation
Regulative
Regulatory
Rehabilitative
Reigning
Reincarnate
Reinvigorated
Reiterative
Rejective
Rejoicing
Relatable
Related
Relational
Relative
Relativistic
Relaxant
Relaxed
Relaxing
Relentless
Relevant
Reliable
Reliant
Relieved
Religious
Reluctant
Remaining
Remarkable
Rembrandtesque
Remediable
Remedial
Remindful
Reminiscent
Remiss
Remittent
Remorseful
Remorseless
Remote
Removable
Remunerative
Renal
Renascent
Renegade
Renegotiable
Renewable
Reniform
Renowned
Rentable
Rental
Rented
Renunciant
Renunciative
Reorganised
Repairable
Repaired
Repand
Reparable
Repayable
Repeatable
Repeated
Repellant
Repellent
Repelling
Repentant
Repetitious
Repetitive
Replaceable
Replete
Replicable
Reportable
Reported
Reprehensible
Representable
Representational
Representative
Repressive
Reproachful
Reprobate
Reproducible
Reproductive
Reptilian
Republican
Repudiative
Repugnant
Repulsive
Reputable
Reputed
Required
Requisite
Rescindable
Rescued
Resealable
Resentful
Reserved
Resettled
Resident
Residential
Residual
Residuary
Resilient
Resinated
Resinlike
Resinous
Resiny
Resistant
Resistible
Resistive
Resistless
Resolute
Resolvable
Resolved
Resonant
Resounding
Resourceful
Resourceless
Respectable
Respected
Respectful
Respective
Respiratory
Resplendent
Respondent
Responsible
Responsive
Rested
Restful
Restive
Restless
Restorative
Restored
Restrained
Restricted
Restrictive
Resultant
Resupine
Resurgent
Resuscitated
Retaliatory
Retarded
Retentive
Reticent
Reticular
Reticulate
Retinal
Retired
Retiring
Retractable
Retractile
Retral
Retributive
Retrievable
Retro
Retroactive
Retroflex
Retroflexed
Retrograde
Retrorse
Retrousse
Returnable
Reusable
Revamped
Revealing
Revelatory
Revenant
Revengeful
Reverberant
Reverberative
Reverend
Reverent
Reverential
Reverse
Reversed
Reversible
Reversionary
Reversive
Revertible
Reviled
Revised
Revitalised
Revitalising
Revivalistic
Revocable
Revokable
Revolting
Revolutionary
Rewardful
Rewarding
Rhapsodic
Rhenish
Rheologic
Rheological
Rhetorical
Rheumatoid
Rheumy
Rhinal
Rhizoidal
Rhizomatous
Rhodesian
Rhombic
Rhombohedral
Rhomboid
Rhomboidal
Rhymeless
Rhythmic
Rhythmical
Riant
Ribald
Ribbonlike
Ribbony
Ribless
Riblike
Rich
Rickettsial
Rickety
Ridged
Ridiculing
Ridiculous
Riemannian
Rife
Right
Righteous
Rightful
Rightish
Rightist
Rightmost
Rigid
Rigorous
Rimed
Rimeless
Riming
Rimless
Rimmed
Rimose
Rimy
Ringing
Ringleted
Ringlike
Riotous
Riparian
Ripe
Rippling
Risen
Risible
Rising
Risk-free
Riskless
Risky
Risque
Ritardando
Ritenuto
Ritual
Ritualistic
Ritzy
Rivalrous
Riveting
Roadless
Roan
Roaring
Roast
Roasted
Robed
Robotic
Robotlike
Robust
Robustious
Rockbound
Rocketing
Rocklike
Rocky
Rococo
Rodlike
Roguish
Roily
Rollicking
Rolling
Romaic
Roman
Romance
Romani
Romanian
Romanic
Romanist
Romansh
Romantic
Romanticist
Romanticistic
Romany
Romish
Roofed
Roofless
Roomy
Rooseveltian
Rootbound
Rooted
Rootless
Ropey
Ropy
Rosaceous
Rose
Roseate
Rosicrucian
Rostrate
Rosy
Rotary
Rotatable
Rotating
Rotational
Rotatory
Rotten
Rotting
Rotund
Rouged
Rough
Roughdried
Roughhewn
Roughish
Roughshod
Roumanian
Round
Roundabout
Rounded
Roundheaded
Roundish
Rousing
Rousseauan
Routine
Roving
Rowdy
Royal
Ruandan
Rubber
Rubberlike
Rubbery
Rubbishy
Rubicund
Ruby
Rudderless
Ruddy
Rude
Rudimentary
Rueful
Ruffianly
Rugged
Rugose
Ruined
Ruinous
Ruling
Ruly
Rum
Rumanian
Rumansh
Rumbling
Rumbustious
Ruminant
Ruminative
Rummy
Rumpled
Runaway
Runcinate
Runic
Running
Runny
Runproof
Runty
Rupestral
Rupicolous
Ruptured
Rural
Ruritanian
Rush
Rushed
Rushlike
Rushy
Russet
Russian
Rust
Rusted
Rustic
Rusting
Rustless
Rustling
Rustproof
Rusty
Ruthful
Ruthless
Rutted
Ruttish
Rutty
Rwandan
Positive Adjectives That Start with R to Describe a Person
1. Ravishing
Definition: delightful; entrancing
Synonyms: gorgeous, stunning, lovely, charming
Example: She looked ravishing.
2. Racy
Definition: having a distinctively lively, entertaining, and spirited quality
Synonyms: juicy, suggestive, lively
Example: Her racy stories can be rather shocking.
3. Rich
Definition: having a great deal of money or assets; wealthy
Synonyms: well-off, opulent, prosperous
Example: The mansion is owned by a rich man.
4. Rapturous
Definition: characterized by, feeling, or expressing great pleasure, or enthusiasm
Synonyms: ecstatic, joyful, enthusiastic
Example: She was in a state of rapturous excitement such as she had not known for a long time.
5. Regular
Definition: arranged in or constituting a constant or definite pattern, especially with the same space between individual instances
Synonyms: systematic, well ordered, orderly
Example: She was having fun, but it wasn't something she would enjoy doing on a regular basis.
6. Remissive
Definition: causing or permitting abatement
Synonyms: tolerant, compassionate, lenient
Example: Participants had to be in a remissive state of their disease process and have no disorder other than MS that would affect their mobility.
7. Renowned
Definition: known or talked about by many people; famous
Synonyms: famed, esteemed, well known
Example: She is renowned for her patience.
8. Respectable
Definition: regarded by society to be good, proper, or correct
Synonyms: reputable, worthy, admirable
Example: It sounds like he's a respectable person who likes to keep to himself.
9. Responsible
Definition: having an obligation to do something, or having control over or care of someone, as part of one's job, or role
Synonyms: in charge of, accountable, answerable
Example: I am making you responsible for cooking.
10. Remarkable
Definition: worthy of attention; striking
Synonyms: phenomenal, stunning, astonishing, exceptional
Example: He was a remarkable man.
11. Regal
Definition: of resembling, or fit for a monarch, especially in being magnificent, or dignified
Synonyms: impressive, dignified, magnificent
Example: She looked more regal.
12. Rosy
Definition: colored like a pink or red rose, typically as an indication of heath, or happiness
Synonyms: rose pink, glowing, radiant.
Example: The little girl ran with rosy cheeks.
13. Resourceful
Definition: having the ability to find quick and clever ways to overcome difficulties
Synonyms: creative, quick-witted, talented, able
Example: He is a very resourceful and courageous person.
14. Radiant
Definition: sending out the light; shining, or glowing brightly
Synonyms: illuminated, bright, glowing
Example: She looks radiant at her wedding.
15. Reliable
Definition: consistently good in quality or performance; able to be trusted
Synonyms: well-grounded, dependable, authentic
Example: He is not very reliable.
Positive Adjectives That Start with R to Describe an Event
1. Rapid
Definition: happening in a short time or at a great rate
Synonyms: quick, fast, speedy, express
Example: The growth of the two cities has been rapid since 1900.
2. Realistic
Definition: having or showing a sensible and practical idea of what can be achieved, or expected
Synonyms: practical, logical, matter-of-fact, doable
Example: The fight in the movie looks very realistic.
3. Recreational
Definition: relating to or denoting activity done for enjoyment when one is not working
Synonyms: leisure activity, relaxation
Example: Recreational trips for family and friends are abundant.
4. Revolutionary
Definition: involving or causing a complete or dramatic change
Synonyms: sweeping, absolute, rigorous
Example: The revolutionary waves swept over the whole of Europe.
Positive Adjectives That Start with R to Describe a Place
1. Ramshackle
Definition: (especially of a house or vehicle) in a state of severe disrepair
Synonyms: tumbledown, shaky, unsteady
Example: They stayed in a ramshackle cabin on the beach.
2. Responsive
Definition: reacting quickly and positively
Synonyms: receptive, flexible, awake
Example: The Company is highly responsive to changes in demand.
3. Reachable
Definition: able to be reached; or contacted
Synonyms: attainable, convenient
Example: The farm is only reachable by car.
4. Radical
Definition: relating to the most important parts of something or someone; complete, or extreme
Synonyms: thoroughgoing, revolutionary, entire
Example: We need to make some radical changes to our operating procedures at the lab.
5. Reedy
Definition: full of or edged with reeds
Synonyms: shrill, piping, reed-like, thin
Example: They swam in the reedy river.
6. Roomy
Definition: having plenty of room
Synonyms: capacious, sizeable, large
Example: The mansion itself is a large, roomy edifice, built by a master architect.
7. Rousing
Definition: exciting; stirring
Synonyms: inspiring, stimulating, stirring
Example: You have a yard large enough to house a rousing game of kickball.
8. Refreshing
Definition: serving to refresh or reinvigorate someone
Synonyms: stimulating, restoring, freshening
Example: Refreshing sea breezes provide for a pleasant climate even in high season.
9. Robust
Definition: strong and healthy; vigorous
Synonyms: strong, powerful, sturdy
Example: The Company is taking a more robust approach to management.
Positive Adjectives That Start with R to Describe Emotions, Personality, and Feelings
1. Receptive
Definition: willing to consider or accept new suggestions and ideas
Synonyms: amenable, open-minded, pliant
Example: She says people are very receptive to this idea.
2. Raffish
Definition: unconventional and slightly disreputable, especially in an attractive way
Synonyms: rakish, flashy, casual, dapper
Example: She recalled him as a raffish public-schoolboy type and a complete wastrel, but very engaging.
3. Reverent
Definition: feeling or showing deep and solemn respect
Synonyms: respectful, reverential, dutiful
Example: The woman was reverent in her speech and was careful to show respect when speaking to her husband.
4. Rubicund
Definition: (especially of someone's face) having a ruddy complexion
Synonyms: ruddy, flushed, blushing
Example: His twinkling eyes, his rubicund countenance, and his avuncular generosity made him for me the very personification of kindliness.
5. Rakish
Definition: having or displaying a dashing, slightly disreputable quality, or appearance
Synonyms: sporty, stylish, fashionable
Example: John's rakish personality leads him to believe it is okay to have many girlfriends at one time.
6. Relaxed
Definition: free from tension and anxiety
Synonyms: comfortable, untroubled
Example: He appeared relaxed and confident before the match.
7. Relentless
Definition: oppressively constant; incessant
Synonyms: continuing, unforgiving, persistent, unbending
Example: She had a relentless determination to finish this project.
8. Refined
Definition: with impurities or unwanted elements having been removed by processing
Synonyms: purified, clarified, filtered, clear
Example: He has very refined manners.
Negative Adjectives That Start with R to Describe a Person
1. Ruthless
Definition: having or showing no pity, or compassion for others
Synonyms: merciless, cruel, and heartless
Example: He could be ruthless, but was not habitually cruel.
2. Rude
Definition: offensively impolite, or bad-mannered
Synonyms: ill-mannered, impolite, sharp, unpleasant
Example: She had been rude to her boss.
3. Reckless
Definition: heedless of danger or the consequences of one's actions; rash, or impetuous
Synonyms: careless, thoughtless, inattentive
Example: You must not be so reckless.
4. Rueful
Definition: expressing sorrow or regret, especially in a wry, or humorous way
Synonyms: sorrowful, repentant, woeful, sad
Example: She gave a rueful grin.
5. Raspy
Definition: hoarse or harsh-sounding
Synonyms: dry, husky, thick
Example: He spoke in a raspy, indistinct voice.
6. Recalcitrant
Definition: having an obstinately uncooperative attitude towards authority, or discipline
Synonyms: uncooperative, willful, contrary, defiant
Example: Towards the Great Horde he was both respectful and recalcitrant.
7. Rebellious
Definition: showing a desire to resist authority, control, or convention
Synonyms: disobedient, uncontrollable, bolshie
Example: He smoothed back a rebellious lock of hair.
8. Reluctant
Definition: unwilling and hesitant; disinclined
Synonyms: resistant, bashful, shy, reserved
Example: He was reluctant to commit to the additional expense.
9. Razor-sharp
Definition: extremely sharp
Synonyms: very sharp
Example: She got a razor-sharp mind.
10. Rambunctious
Definition: difficult to control or handle, wildly boisterous
Synonyms: unrestrained, irrepressible, uproarious
Example: A rambunctious child always got into trouble.
11. Ragged
Definition: suffering from exhaustion or stress; wearing old torn clothes
Synonyms: tattered, split, worn out
Example: He looked a little ragged, a little shadowy beneath the eyes.
Negative Adjectives That Start with R to Describe an Event
1. Rampant
Definition: (especially of something unwelcome) flourishing, or spreading unchecked
Synonyms: unchecked, epidemic, out of control
Example: Cholera was rampant in the district.
2. Revolting
Definition: causing intense disgust; disgusting
Synonyms: sicken, disgust, make someone sick
Example: There was a revolting smell that lingered in the air at the seminar.
3. Raucous
Definition: making a constituting a disturbingly harsh and loud noise
Synonyms: harsh, sharp, rasping, loud voices
Example: A raucous street party becomes dangerous sometimes.
4. Regrettable
Definition: (of conduct or an event) giving rise to regret
Synonyms: undesirable, unfortunate, woeful, blameworthy
Example: The loss of this number of jobs is regrettable.
5. Riotous
Definition: marked by, or involving public disorder
Synonyms: rowdy, unruly, ungovernable
Example: At the wedding, the riotous party guests were unmanageable after having too much to drink.
Negative Adjectives That Start with R to Describe a Place
1. Rocky
Definition: consisting of full of rock, or rocks
Synonyms: stony, bumpy, craggy, hard
Example: A rocky crag above the village.
2. Rotten
Definition: suffering from decay
Synonyms: spoilt, decomposed, putrid, tainted
Example: The wood was quite rotten by this time.
3. Ruined
Definition: (of a building or place) reduced to a state of decay, collapse, or disintegration
Synonyms: decrepit, broken-down, decaying
Example: The whole supermarket was ruined in a great fire.
4. Rambunctious
Definition: uncontrollably exuberant; boisterous
Synonyms: unrestrained, clamorous, unruly, undisciplined
Example: The classroom was a disaster after an afternoon filled with rambunctious kindergarteners.
Negative Adjectives That Start with R to Describe Emotions, Personality, and Feelings
1. Repellent
Definition: able to repel a particular thing; impervious to a particular substance
Synonyms: impermeable, resistant
Example: The candle has a repellent effect on insects.
2. Reproachful
Definition: expressing disapproval or disappointment
Synonyms: disappointed, fault-finding, disparaging
Example: She gave him a reproachful look.
3. Resentful
Definition: feeling or expressing bitterness or indignation at having been treated unfairly
Synonyms: aggrieved, indignant, irritated, hostile
Example: He was angry and resentful of their intrusion.
4. Restive
Definition: (of a person) unable to remain still, silent, or submissive, especially because of boredom, or dissatisfaction
Synonyms: restless, edgy, fidgety, uneasy
Example: The consultants are getting a bit restive about their negotiations.
5. Remorseful
Definition: filled with remorse; sorry
Synonyms: regretful, contrite, guilty
Example: The defendant was remorseful for what he had done.
6. Ratty
Definition: bad-tempered and irritable, untidy, or in bad condition
Synonyms: annoyed, fed up, angry
Example: She was a bit ratty with me this morning.
7. Rebellious
Definition: engaged in opposition, or armed resistance to an established government, or ruler
Synonyms: defiant, disobedient, lawless
Example: I should not blame my rebellious moods on other people.
Final Thoughts on Adjectives That Start with R
Thank you for reading adjectives that start with the letter R. I hope you find it helpful and learnt some new words from it.
R is a very important letter in English language and widely used in daily conversation and formal publications. Without it, I would not have finished writing this article. So keep reading and learning the adjectives that start with R we prepared for you, soon you'll feel the progress you've made in English.