Back-to-School Shopping for the New Teacher in Your Life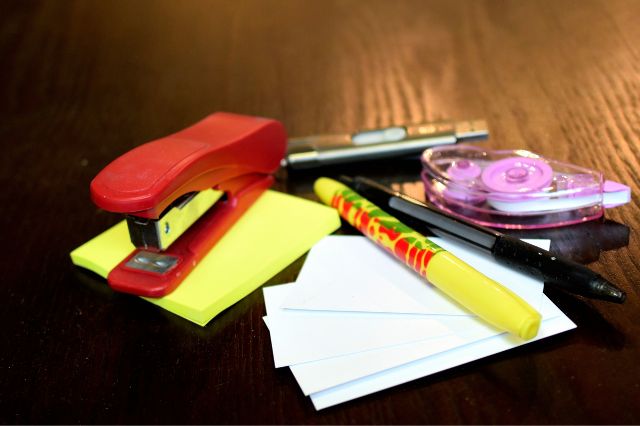 If you know a new teacher, you know how stressful that first year of teaching can be. There's so much to learn! If they start with an empty classroom, they need many things to prepare for the first day. 
Unfortunately, teachers don't have a large budget for decorating or materials. They have to be thoughtful about what they buy. Below are some of the best things you can get for a new teacher's classroom.
Desk supplies
Teachers often have to purchase all of the supplies for their desks. They'll need a surprising amount of materials each day. If you want to get them a great gift, purchase a cute desk organizer and fill it with essentials like pens, tape, a stapler, highlighters, sticky notes, etc. Don't forget colored felt-tip pens – they're the best for grading.
Classroom decorations
Classroom decorations can make a class feel warm and inviting for students. Classrooms can be somewhat bland, so colorful decorations can liven them up. The right decorations can also provide motivation or help with learning something new.
Sproutbrite has a variety of colorful classroom decorations on topics like growth mindset, core subjects, and kindness.
Books
Most teachers dream of a classroom library with many different books to encourage their students to read. Books are expensive, so it usually takes teachers several years to set up a classroom library. Books or gift cards to a bookstore are excellent gifts.
Pencil sharpener
It may seem silly, but a good pencil sharpener can be a godsend. There are many broken pencils over the course of a school day, and a good sharpener can make the sharpening process go a lot quicker.
Laptop or tablet
If you're looking to splurge on a gift for a teacher, a laptop or tablet will be much appreciated. Teachers are sometimes issued a school laptop or tablet, but they're often old and slow. Sometimes they aren't even allowed to bring them home.
A personal laptop gives them the freedom to work from home. Teacher salaries aren't high, especially in the first year, making a laptop computer a treasured gift.
Treasure chest items
If the teacher teaches younger kids (or older ones, honestly) a treasure chest can be a powerful tool in their classroom management toolkit. The chests constantly need to be replenished, so the teacher will appreciate items for it. These items are perfect to inspire students to finish assignments, stay on task, and do their homework.
Any small items are great for a treasure chest. Individually-wrapped candies work well (check with the teacher to ensure they're allowed to give candy). You can also find small toys, trinkets, and stickers. You can find these items at party stores.
Wrap up
The face of education is constantly changing. It can be hard for teachers to keep their classrooms stocked with the necessary materials that help them be the best leader they can be. You can make a difference in a teacher's classroom by purchasing them a special gift.
Any of the gifts listed above will be put to good use in the classroom. Keep this list in mind next time you're shopping for the new teacher in your life!