Homework Stress: Now and Then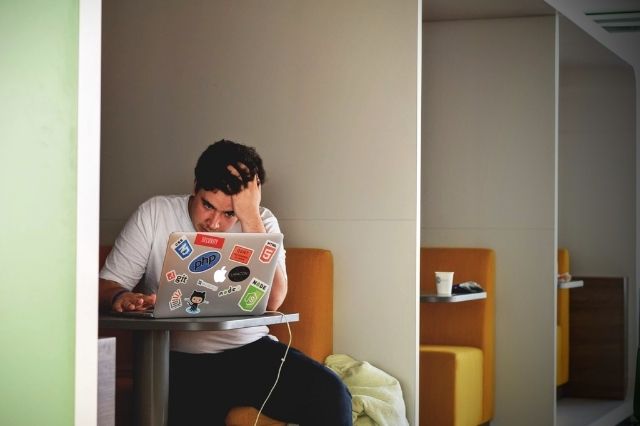 Homework or academic assessments are mandatory to complete any chosen course. But these assignments have a significant effect on the students' mental health. Some students can take up the pressure, while some may find completing the assignments challenging.
To understand the plight of the students, imagine yourself on a road trip on Pan-American Highway, spanning around 19,000 miles. You are enjoying the ride with your favorite songs. There are high-speed cars on the road, and your mind is not in panic mode. Suddenly, the brake fails. Your favorite music is still playing but not helping. You are moving the steering, flashing lights for help, and then, KABOOM!!!
Having a car with no breaks is like being in an academic session with high dreams, acute homework pressure, and insufficient resources. Thank god things have changed, and many tools to complete homework have emerged. Let us look at how homework tools have helped ease the mental pressure on the students.
Homework Stress in the Past Years
Students have reported anxiety, depression, sleepless nights, and high stress due to overburdened schoolwork. Here's an insight from trusted reports and surveys confirming that student workload has increased in recent years.
Homework Pressure in 2008
According to EducationWeek, 79% of teenagers reported academic-related stress in the US in 2008, from 62% in 2001. 21% of students said they spent over 10 hours per week completing assignments in the reported year. The proportion of high-schoolers feeling optimistic dropped to 53% in 2008. 79% of the students said the pressure of getting good grades caused significant problems.
Homework Pressures in 2014
Academics are the foundation of any career. The beginning of anything should be welcoming. But students have significantly faced academic-related stress for years. The homework pressure felt by the students in 2014 remained unchanged, as reported by The Princeton Reviews.
More than 50% of the students reported being stressed with their homework during the reported period. Of the survey students, 60% said that their parents couldn't help them with their studies.
And then came the much-needed help from the internet.
Homework Pressure in the Recent Years
A considerable percentage of students find traditional education setup challenging and stressful. Luckily, the era of technology and digitalization has introduced many life-saving tools for students. Many students have shifted to such resourceful tools for needs such as homework help.
During the pandemic, when every student in the world was forced to avail of virtual education, homework help tools like SweetStudy (www.sweetstudy.com), Grammarly, and a few others proved to be a major help. These tools helped students complete the courses, stay updated, and focus on the testing times.
 Educators also accessed the homework sites for imparting education. Many teachers took online opportunities to make a living besides connecting with the students. There are also teachers online that help students and don't charge anything.
Pros and Cons of Online Homework Sites
When availing of homework help online, a few things need to be considered. Online homework sites provide expert opinions on all subjects. Whether you are a student of biology or physics, you can expect to get your questions answered in a quick turnaround time.
Here are some of the benefits of homework sites:
Complete Assignments on Time: With timely support from an expert, you can complete and submit the assignment before the deadline.
Get Answers From Experts: Most homework sites hire professors and subject experts to answer your queries. Reliable and authentic sources support the answers from these experts. You can site their work in your assignment and expect to get good results.
24X 7 Support Available: The homework sites are available 24×7. You can access them any time of the day without missing your school and work.
While everything in this world has some cons, homework sites also have some. Here are some of the downsides of these sites:
High Charges: Availing help from a homework site can be costly. The price of each website varies.
Dubious Platforms: Not all homework sites hire professional teachers and professors. The answers or assignments prepared by these websites are not from authentic sources. You cannot rely on them for good grades.
Technical Faults: Some websites are heavy and take a lot of time to load. The delayed response often leaves students frustrated.
Online assignments and homework sites have eased academic pressure on students. You can enroll on a reliable homework site and get expert help as a student.
During COVID-19, many students get online help to learn new courses, upgrade their skills, and learn foreign languages to achieve their career-oriented goals. You can also make the best out of your career without stressing about assignments and homework. We hope you liked the article. Good luck with your studies.