Best Holiday Destinations in Europe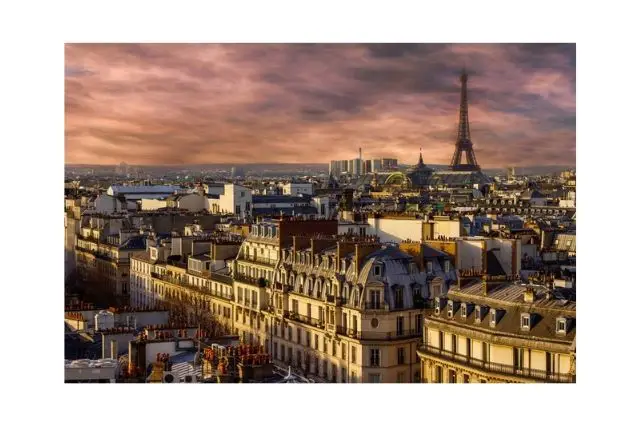 It's that time of year again! If your kids have just broken up for the summer holidays and you're thinking about packing your bags and getting on the next flight abroad, you're not alone!  However, if you're cutting down on your spending amid increased living costs, you might be wondering whether you can afford your usual summer holiday.
Luckily, there are loads of last-minute deals out there (including EasyJet's discount code for NHS workers!), so even a tight budget won't stop you from getting a dose of sunshine.
 Here are some of the best places to visit in 2022.
1.  Paris
Despite warnings of Channel delays and increased traffic this summer, it's worth braving the mayhem for a trip to Paris.
Filled with highly regarded museums, impressive monuments and beautiful churches, it's easy to spend hours taking in the culture of this magical city.
When you're there, be sure to try a croissant at one of the many Parisian cafes lining the streets, admire the flowers at the Luxembourg Gardens and take a snap in front of the Eiffel Tower.
2.  Rome
Another great place to visit in Rome. Known as the Eternal City, Rome is one of the most historic cities in the world. Paying homage to a bygone era where gladiator fights were the preferred evening entertainment, Rome is a wonderful city bursting with fascinating things to see and do.
As well as basking in the Roman architecture, be sure to stop for a bite to eat in this wonderful city. As the home of pasta carbonara, you won't go hungry during this trip!
3.  Florence
Another Italian city to add to your list, the city of Florence is famed for its culture, renaissance art, wonderful architecture and impressive monuments.
During your trip to this artsy city, be sure to visit some of the excellent museums and admire Michelangelo's David at the Galleria dell'Accademia. After that, head to the riverbank and take a cruise to admire the city from the water. And don't forget to visit the famous Ponte Vecchio bridge either!
4.  Barcelona
Barcelona is one of the top travel destinations in the world, and for good reason. As well as having excellent food (tapas, anyone?), beautiful architecture and a buzzing Spanish atmosphere, you'll also find a beach.
This combination of city break and beach holiday is why Barcelona has millions of tourists each year.
5.  The Swiss Alps
Last but certainly not least is the Swiss Alps. A haven for winter sports, the Alps are a firm favourite if you enjoy outdoor pursuits and hikes. Whether you take to the slopes or enjoy all the quaint towns, serene lakes and gorgeous scenery, you're sure to have a stellar time visiting this beautiful region.