Do We Really Need to Leave Our Homes Ever Again?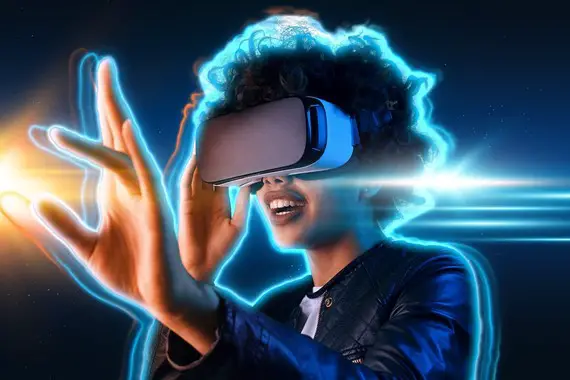 Proponents of the metaverse believe that the future of human interaction and activity is virtual. Although there are certain things we won't be able to do in the digital world, the buzz surrounding metaverse technology suggests that a lot of the things we currently do in the physical realm will be easier online.
The question is, do we want that? Do we want to live in a world where almost everything we do is a digital representation of reality? Those are hard questions to answer, but the recent trajectory of online technology tells us that, in many ways, doing things digitally is better. Take, for instance, online casino gaming.
People have been playing casino games for centuries. In fact, you can trace the roots of dice games back to Ancient Greece. However, in recent times, the internet has changed the way people play. Today, anyone who's old enough, in the right location and has access to the internet can play any casino game they can think of. In fact, you can now play casino games you've probably never thought of.
For example, when you use the Paddy Power casino online for real money gaming, there are some novel betting options you might not have seen before. A good example of this is Slingo. This casino game is a cross between slots and bingo. Importantly, these games aren't typically available in land-based casinos. So, in this regard, you're better off spending your time in the digital world than the physical one if you want to play casino games.
Food, Fitness and Fun Are All Available in a Digital World
Moving away from casino gaming, let's look at movies. Few people would argue that going to the cinema isn't a great experience. The process of buying a ticket, getting some popcorn and sinking into a plush chair in front of a giant screen is always enjoyable. However, the days of traveling to a cinema to watch the latest movies are slowly coming to an end. UK cinema admissions were largely stagnant between 2000 and 2019.
In 2022, admissions were down almost 60 million from the previous comparable date (2019). A lot of the decline is due to the rise of online streaming services. The industry leader, Netflix, has almost 231 million subscribers. Such is the popularity of streaming that a lot of movies now bypass cinemas and go straight to our computers and TV screens. If you look through a list of Netflix originals, you'll see that these aren't low-budget B movies but blockbusters that could have graced any cinema screen.  
Another example of humanity moving towards a digital existence can be found in the fitness space. Yes, gyms have a lot of the equipment you need to perform certain exercises, but home workouts are more popular than ever. A quick search on YouTube for fitness content reveals millions of results and thousands of workout plans. Even companies such as Pelton have embraced the digital fitness age.
As well as free workouts, Peloton users can purchase add-ons that give them access to live and on-demand workouts. So, if someone has a bike at home, they don't even need to leave the house to get fit. When you factor in that it's now possible to get groceries delivered to your house, there really is no need to go outside.
All of our basic needs, from nutrition and fitness to entertainment are covered. Of course, there are plenty of drawbacks to living in a virtual world. Fresh air, physical contact and the ability to appreciate nature could all be lost if we become a digital species. However, there's no denying that living in a metaverse would definitely make a lot of things easier and, potentially, better.