10 Eco-Friendly Alternatives to Birthday Cards and Birthday Wrap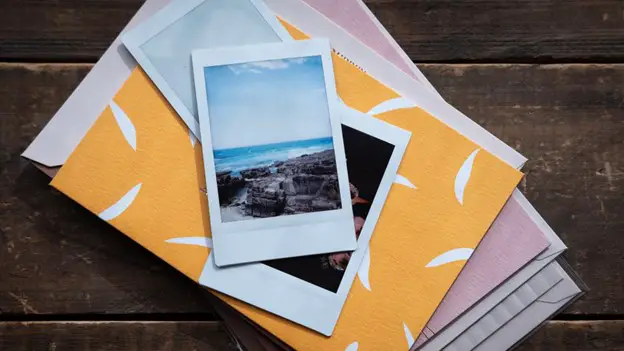 From driving electric cars to reducing our food waste, there's a lot we can do to reduce our carbon footprint. However, we must look at our small, infrequent choices that tend to add up. While we may not give gifts every single day, cards and gift wrap are still major pollutants.
How to Make the Gift-Giving Process More Green
You don't have to swear off gift giving entirely to make more eco-conscious choices. In fact, there's a lot you can do to reduce the amount of garbage in our landfills, like the following.
1. Digital Gift Cards
While a digital gift card doesn't directly replace a virtual card, you can write a little note or a poem within the email. It also doubles as an eco-friendly gift, as the receiver doesn't have to print out the code to use it. Most gift cards are made out of plastic, which isn't biodegradable.
2. Plant-Based Paper
We're kind of breaking the rules by adding a plant gift-wrap, but there are plenty of brands that stock biodegradable wrapping paper. For example, EnRoot wrapping paper is made from 100% recycled paper that's embedded with flower seeds, which will grow if placed in soil and watered.
3. Virtual Cards
Although virtual cards aren't as vogue as they used to be, there are still hundreds of ways to make a creative, heartwarming digital card. Most template sites, like Canva, will have something noteworthy to customize. Plus, you can still print out the card if they want a physical memento.
4. Decorative Baskets
Decorative baskets are tricky to give because they aren't reusable for everyone. You'll have to make sure that the receiver will use the basket again. Make sure the basket is made out of seagrass or wicker, as these materials are 100% recyclable, biodegradable, and durable.
5. Video Message
Instead of a traditional paper card, you could create birthday videos using online tools like Memento. Just record whatever message you were going to put on the card in a video. Or, you could do something else, like sing happy birthday, perform a skit, or make a photo slideshow.
6. Tins or Jars
Cookie tines and mason jars are always a welcome sight in anyone's kitchen. Not only are they reusable, but some of the more decorative ones are really beautiful. If you have a canner in your family or you know someone who likes to store dry food, put their gift in a cute, stand-up tin.
7. Portrait/Art
While some people keep cards for a while, they're eventually thrown out. That's because they're only sentimental to the people that receive them. However, portraits or other art pieces can be regifted to other people, regardless if you put a special note on the back or within the print.
8. Furoshiki Wrap
Furoshiki is a traditional wrapping cloth that was traditionally used to transport goods. Cotton or linen furoshiki cloth is 100% biodegradable and can be reused as a tea towel or hair wrap. Plus, furoshiki wrap comes in several colors and sizes and can be tied in more than 12 ways.
9. Photocards
Printed photos are typically kept for life and stay within families, so it's a good idea to change a photo into a card. Similar to a postcard, photocards have a picture on the front and a message on the back. The receiver can hang the card in their home or keep it in a photo album.
10. Burlap Bag
Burlap is a cheap, eco-friendly alternative to reusable cotton bags. However, if you truly want to make your purchase as green as possible, you'll need to find an undyed or plant-dyed bag. If you're creative, you can turn burlap into almost anything because it's durable and easy to clean.