Winter Holidays Are Coming and So Are the Gift Ideas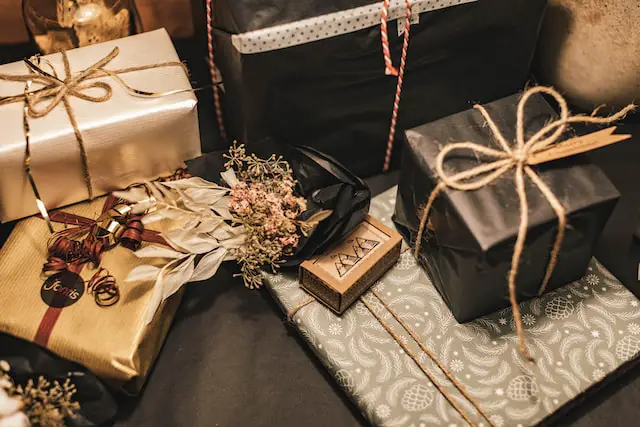 It's the most wonderful time of the year! Christmas is a time when people come together to celebrate family, friends, and all that is good in life. It's also a time when people get together to exchange gifts. But what do you give the person who has everything? Or the person who already told you not to give them any more presents? Or the person who is impossible to buy for? If you're stuck for ideas, don't worry. We've got you covered. In this article, we'll be giving you a rundown of some of the best Christmas gift ideas out there. So whether your loved one is into sports, fashion, or travel, we have something for them. Read on for inspiration!
Chocolate and Sweets
Who doesn't love some delicious chocolates or candies? If your loved one has a sweet tooth, you can't go wrong with chocolates. You can choose from different brands and varieties to suit them perfectly. Sweets are also one of the best Christmas gifts for employees because they're not expensive but still show how much you appreciate them. When choosing sweets as a Christmas gift, it's important to think about the person's taste. If they're into dark chocolate, go for a box of chocolates that has a variety of dark chocolate flavors. If they like fruity flavors, choose something with sour fruits or berries. And if they're more of a traditionalist, stick to classic flavors like caramel or vanilla. You can also choose sweets that are themed around Christmas, such as candy canes or gingerbread men.
Fashionable Gifts
If your loved one is into fashion, you can choose from a wide range of fashionable gifts. Whether they love clothes, shoes, or accessories, there are plenty of options to choose from. Consider giving them a statement piece that will elevate their wardrobe and make them stand out from the crowd. For clothing, consider going for classic silhouettes in festive colors and materials like velvet or embellished detailing. If you're feeling extra generous, you could even give them a designer item that they have always had their eye on. Shoes are also a great choice; look for something timeless yet stylish, like a pair of loafers or ankle boots. For accessories, consider pieces like statement jewelry, handbags, and scarves. If you want to go all out with your gift-giving this year, try shopping for luxury items that will make them feel truly spoiled.
Gadgets
Gadgets make great gifts for the tech-savvy person in your life. There is a wide variety of gadgets to choose from, ranging from smart speakers and home automation systems to gaming consoles and virtual reality headsets. Smartphones are also popular gifts, with Apple and Samsung offering some of the newest models on the market. For more budget-friendly gift ideas, there are lots of tech accessories to choose from, such as Bluetooth headphones, power banks, and smartwatches. If you're looking for something really special, why not go for a drone or a robot?
No matter what you choose, make sure to do your research before buying. Check out the features and read reviews to make sure you're getting the right gift. Additionally, consider whether the recipient will need any accessories or additional items to use with the gadget. Finally, if you're on a budget, don't forget to look out for special deals and discounts on tech products during the holiday season.
Gift Cards
Gift cards are a great way to show your loved ones that you care and offer them something they can use. Gift cards come in different denominations, so there is something for every budget. You can also choose from a variety of stores, such as department stores, grocery stores, gas stations, and more. Some retailers even allow customers to customize their gift cards with personal messages or photos. Gift cards are also convenient, as they can be purchased in physical stores or online, and sent directly to the recipient. If you're looking for a unique Christmas gift, consider giving gift cards! E-gift cards give the convenience of a regular gift card but with faster delivery, perfect for last-minute shoppers. Consider choosing a pre-made gift card or creating your own custom design to truly make it unique.
Flowers and Plants
Flowers and plants are another popular Christmas gift. Not only do they look beautiful, but they're also easy to find and transport. You may want to think about sending an arrangement or bouquet of flowers, which you can easily purchase online or from a local florist. Or, why not consider giving the gift of green with a potted plant? Succulents are especially popular right now and can be found in many different shapes and sizes. Some even come with custom planters or holders. You could also opt for a flowering plant, such as amaryllis or hyacinth. The recipient will be able to enjoy the beauty of the plant throughout the Christmas season and beyond.
Holiday Decorations
When it comes to Christmas, decorations are always a popular choice for gifts. From traditional wreaths and garlands to festive stockings and ornaments, there is something special about decorating your home with holiday-themed items that make the season even more magical. When choosing decorations as gifts, it's important to consider the recipient's style and taste so that the gift is something they will love. Popular trends this year include wood-look ornaments, farmhouse-style decorations, and Nordic-inspired decor. Other ideas include seasonal figurines, such as snowmen or Santa Claus, as well as tree toppers and themed wall art.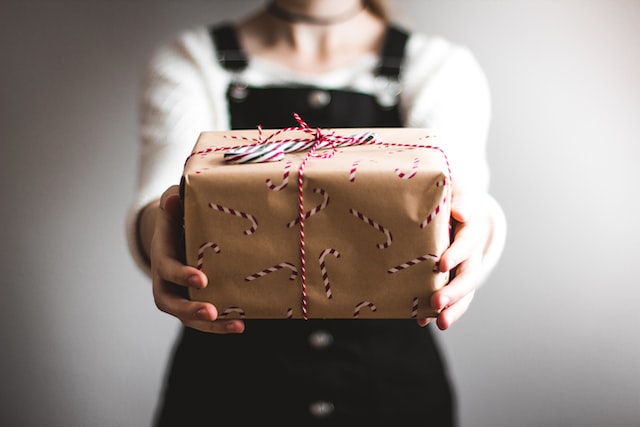 In conclusion, the Christmas season is a great time to give thoughtful gifts that your loved ones will enjoy. Whether you're looking for something special, like tech gadgets or holiday decorations, or something more traditional like flowers and plants, there is sure to be something perfect for your recipient. Be sure to do your research before making a purchase so that you can make the best choice for your loved one. With the right gift, you're sure to make this Christmas a memorable one. And don't forget to include a personal message or note to make your gift extra special. Happy holidays!