European Easter Treats You Need to Try This Year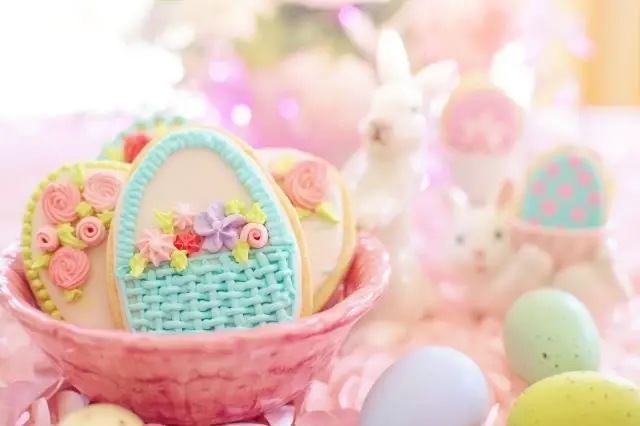 Everyone loves the Easter holidays. They're special for so many reasons. You get to take a break from the hustle and bustle of working life. They give you the space to reflect on how your year is going. For many, Easter is a popular time to go camping. But, most significantly, you get to spend some much-needed quality time with your loved ones.
This last is what many of us look forward to the most. The memories that you make during times like Christmas and Easter stay with you throughout the year and give you something to treasure and look forward to. You can have a long weekend to play some games, eat some tasty food and relax with the weather starting to get a bit warmer.
So, it's natural to want to push the boat out, go the extra mile, and do something to make everyone feel like this Easter is just as special as all those that came before. Our shelves are already laden with delicious snacks like indulgent chocolate Easter eggs and 1001 devilish variants of exotic hot cross bun.
Instead of eating the same snacks year after year, why not explore some of the traditional Easter treats from across the channel? So, without further ado, what are some delicious European treats and how can you make them?
4 Delicious Easter Snacks from across Europe
Torrijas are a Spanish variation of French toast. You soak slices of slightly stale bread in milk, sugar and spices overnight. Then dip them in egg and fry in olive oil until they're crispy brown. Finish with a sprinkle of cinnamon, as well as sugar or honey. Once you break through the crème brûléed top, the inside is a custardy pudding which is absolutely delightful.
It's no surprise that Greece has some tasty Easter snacks, no doubt due to the influence of the Greek Orthodox church. For example, Tsoureki is a type of bread that's made by braiding individual strands of dough together.
It's infused with mastic and mahlab – two traditional Greek spices – resulting in an aromatic and tasty snack. In more recent times it is commonly known as "Armenian Easter bread". They are traditionally given as gifts on special occasions, like as an Easter gift to children from their god parents.
Pashka is a delicious Slavic treat made from tvorog, a type of cheese curd, that has a cheesecake consistency matched with a custardy flavour. After you've pressed it into its traditional pyramid shape and inscribed it with a cross, your Easter guests are sure to be impressed.
The whiteness in the dish is to symbolise the purity of Christ, he paschal lamb and the joy of the resurrection. It is usually served as a side to rich Easter breads called either Paska in Ukraine, or Kulich in Russia. The bread and the cheese ae both very rich foods that as eaten to show the end of lent.
Flaouna is a pastry from Cyprus, it is cheese filled and may include raisins and sesame seeds. They can served either hot or cold and the variation is recipes means they can be sweet or salty or anywhere in between. They are very unique to the area and even the person that is making them.
The largest Flaouna that has ever been made was 2.45m long and 1.24 metres wide and weighed a whopping 259.5 kilograms!
Final words
What's your favourite Easter treat and why? Do you have any special memories connected to it? Share your thoughts and memories with us in the comments section below!