How Much of a Threat Are Hackers to Cryptocurrency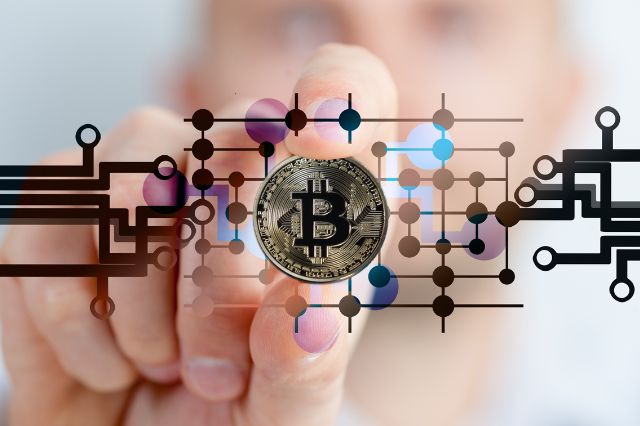 Cryptocurrency like everything online is open to threat from hackers who are trying to steal assets using different techniques. There has been a recent rise in hacking attempts on Cryptocurrency which has led to questions about its security.
Understanding Crypto Hacking
Hackers use different techniques in hacking Cryptocurrencies. The first technique involves using phishing techniques like a legitimate email in tricking unsuspecting persons to load a crypto mining codes on their computers.
The second technique is for hackers to inject a script or an advert on a website and once the victim clicks on the advert or visits the website, a code is stored on the victim's computer. The code will then be used to access the victim's wallet and steal the coins. 
Rise in Hacks in Recent Times
According to Finaria, a company that analyzes financial fraud, $1.9 billion worth of Cryptocurrency was stolen in 2020.
In December 2021, Grim Finance, a DeFi platform, revealed that they lost nearly $30 million dollars in losses after they were hacked. Similarly in December 2021, BitMart, the Crypto Exchange revealed that about $150 million worth of tokens were stolen from its "hot wallets". It's
AscendEX, a Crypto Exchange platform, revealed that it lost an estimated loss of $77 million following a hack on one of its hot wallets. BadgerDAO, a Defi platform, was reported to have lost $120 million in tokens to hackers.
In what might be the biggest heist in DeFi history, an outrageous US$600 million dollars was stolen from PolyNetwork after hackers accessed its network in August 2021. 
The recent rise in crypto hacking suggests that it's perhaps the biggest threat to Cryptocurrency.  It's one which must be addressed to gain more public trust on the safety and security of Cryptocurrency.
Crypto traders have also had to face the risk of hacking in recent times. Tops apps like quantum AI apps can offer protection. The official website provides more information. Trading with a very secure app will not just boost the chances of successful trades but also users' security.
How to Detect Crypto Hacking
Hackers are always looking for new ways to sneak into places they aren't welcomed so detecting cryptojacking isn't quite easy and straightforward.
These are the steps you can use in detecting potential crypto hacking.
Set Your Help Desk to Identify Signs of Crypto Hacking
When your desktop is getting constantly bombed with notication of slow computer performance, it might be an indication of an attempt of hackers to get into your computer system. Hence it should raise a red flag to investigate further.
Use Network Monitoring Solutions
Network monitoring solutions are used by companies to monitor page changes on their cloud and file changes on their web servers. This makes it better to detect any changes on their page and any alien file on their server.
Stay Up to Date on Crypto Hacking Trends
Hackers are constantly evolving their hacking techniques so staying up to date with the latest hacking methods will make it easier to detect potential hacking attempts. 
How to Prevent Crypto Hackers?
These techniques can assist you in preventing hackers from accessing your wallet and stealing your assets.
Ad-blockers
Hackers commonly use ads to infiltrate computers hence it's important that you install ad-blockers on your computer to keep off malwares.
Endpoint Protection 
It's important to always protect your system endpoint by installing a crypto mining detector. 
Update Your Filtering Tools
Cryptocurrency platforms must keep their Filtering Tools up to date for speedy identification of any form of infiltration into their system or changes in their page.
Maintain Browser Extensions
Hackers tend to contaminate legitimate system extensions or create browser extensions to plant malwares. It's important to deploy mobile management and computer protection to keep out hackers.
Final Thoughts
The major part of the protection of Cryptocurrency is the responsibility of Cryptocurrency platforms that manage millions of user accounts.
It's their job to come up with stronger security infrastructure to keep out hackers and to also regain public trust in the safety and security of Cryptocurrency.