How to Care for Your Bunny Rabbit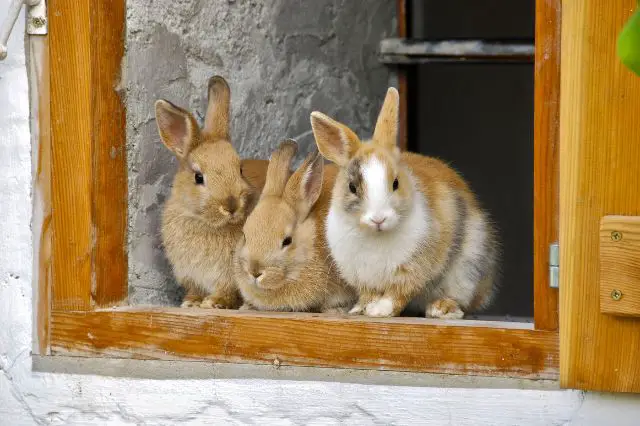 Rabbits are an extremely popular choice of domestic animal for families in the UK, being a common first choice for younger children and a relatively low-maintenance option for busy households. However, there are many misconceptions regarding how to properly care for one, which can lead to an unhappy or even poorly rabbit. What should you do to ensure your rabbit is properly cared for?
Set Up Indoor Housing
There is a frequent misunderstanding about the housing needs for rabbits, with certain owners-to-be of the belief that an outdoor hutch is all you need to house a rabbit. However, indoor housing is just as important, in order to give rabbits a safe and warm place to live in colder months. Indoor hutches are also safer from flies, pests and even predators.
Feeding hay specialists Burgess recently undertook a survey of rabbit owners in the UK, following an online event to celebrate Rabbit Awareness Week. Burgess' event was themed on 'Room for Rabbits', with a specific focus on the living spaces rabbits are provided.
The survey also spoke to veterinary professionals, revealing that 35% of vets believe 'environment' to be the single biggest neglected need for rabbits. Tips were provided for creating an optimal environment for rabbits, and survey respondents were questioned about their habits going forward. Concerning housing itself, a fifth of all respondents reported they would be improving their rabbit's indoor housing.
Provide Fresh Hay
Whether your rabbit is completely indoors or splits their time between indoors and outdoors, their hutches need to be well-maintained to keep them safe, comfortable and healthy. Burgess' vet survey showed that 8% of vets believed health to be a neglected need in rabbits.
Old hay can accumulate dirt and bacteria, and trap faecal matter – attracting flies, and increasing the risk of flystrike. Regular hay changes keep the hutch and rabbit clean and protect from unnecessary illness.
A Safe and Healthy Diet
Diet is a crucial concern for domestic animals of any stripe, and rabbits are no different. Contrary to the myth popularised by the likes of Bugs Bunny, carrots do not form a complete diet for bunnies – and can indeed cause harm if given in too much abundance. Instead, a balanced diet that prefers hay and roughage over nutrient-rich or sugary vegetables can ensure a healthy rabbit.
Keep Your Rabbit Entertained
A relatively common mistake amongst first-time rabbit owners is to assume that their rabbit is perfectly happy left in their hutch, to their own devices. The opposite is in fact true, as rabbits can struggle with boredom and stress. It is important to engage with your rabbit regularly, whether through letting them out to explore or through playing with them. Boredom breakers in the form of balls and tunnels can make a hutch more fun for a rabbit, and give a good launchpad for play with you as owner.
Following the Burgess Rabbit Awareness Week event, more than half of rabbit owners surveyed reported that they would be buying new boredom breakers for their rabbits – with 52% suggesting they would make items from upcycled household items.