Major Issues Facing the UK Car Industry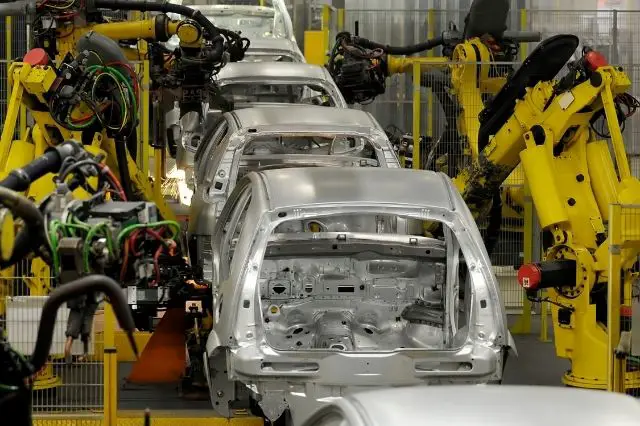 The UK car industry is in turmoil right now with many issues affecting both the manufacturing of vehicles and used and new car sales. UK new car sales slipped to their second-worst May in 30 years (second to May 2020) with the manufacturing of new cars falling by a nearly a third. So, what are the reasons for this perilous situation in the UK car market?
Supply Chain Issues
One of the main reasons that the UK car industry is struggling so much right now is supply chain issues which are slowing down production and creating supply issues with consumers having to wait over 6 months for a new car in many cases.
The main supply chain issue is the shortage of computer chips, which are widely used in modern-day cars in a number of different features. The production of these chips was slowed down at the start of the pandemic and now there is a mass shortage that is predicted to last into 2024. There are then various other supply chain issues with different parts and there are a few reasons why this is happening, including the war in Ukraine, pandemic fallout and Brexit.
Rising Cost of Raw Materials
In addition to this, the rising cost of raw materials is also causing havoc in the car industry. Manufacturers are facing rising costs to create new cars, which is problematic because these costs are often then passed onto the consumer – this is problematic due to the rising cost of living crisis.
Cost of Living
Following on from this, the cost of living crisis is another primary reason why car sales are slumping in 2022. Many people are feeling the squeeze right now as a result of inflation, salary stagnation, the energy crisis and the fuel crisis. Consequently, many people find themselves unable to make big financial decisions like buying a new or used car, especially with prices driven up due to a lack of supply.
Why Leasing Makes Sense
One solution to this problem that many motorists are finding is leasing a vehicle instead of buying new. This could be a much easier and faster way to get behind the wheel of a brand new car, plus you can spread the cost with monthly payments and not have to worry about depreciation.
The car industry is in a worrying state right now and it is likely that things will get worse before they get better. There are numerous issues that are impacting both manufacturing and sales and many of these issues will take a long time to resolve. As a result, motorists need to consider their options when in the market for a new car and leasing could be a sensible option right now.